Sapovilla 116- Built blending into Nature by Conarch architects
The hierarchical legacy of Sapodilla juxtaposing itself metaphorically with the family (referring to the kids as naïve edible fruit and elders as hard durable wood) led to the Sapovilla 116, by Conarch Architects, an opulent private residence elegantly catering to amalgamation of generations.
The innumerable spread of Sapodilla and Ashoka trees on 1600 square yards site in Raj Nagar, Uttar Pradesh, were intended to sustain with its blend into the indoors, redefining the fusion harmoniously. Retaining the green belt led to widening of the interior horizons into nature. The built mass was sited to create equilibrium with the existing landscape.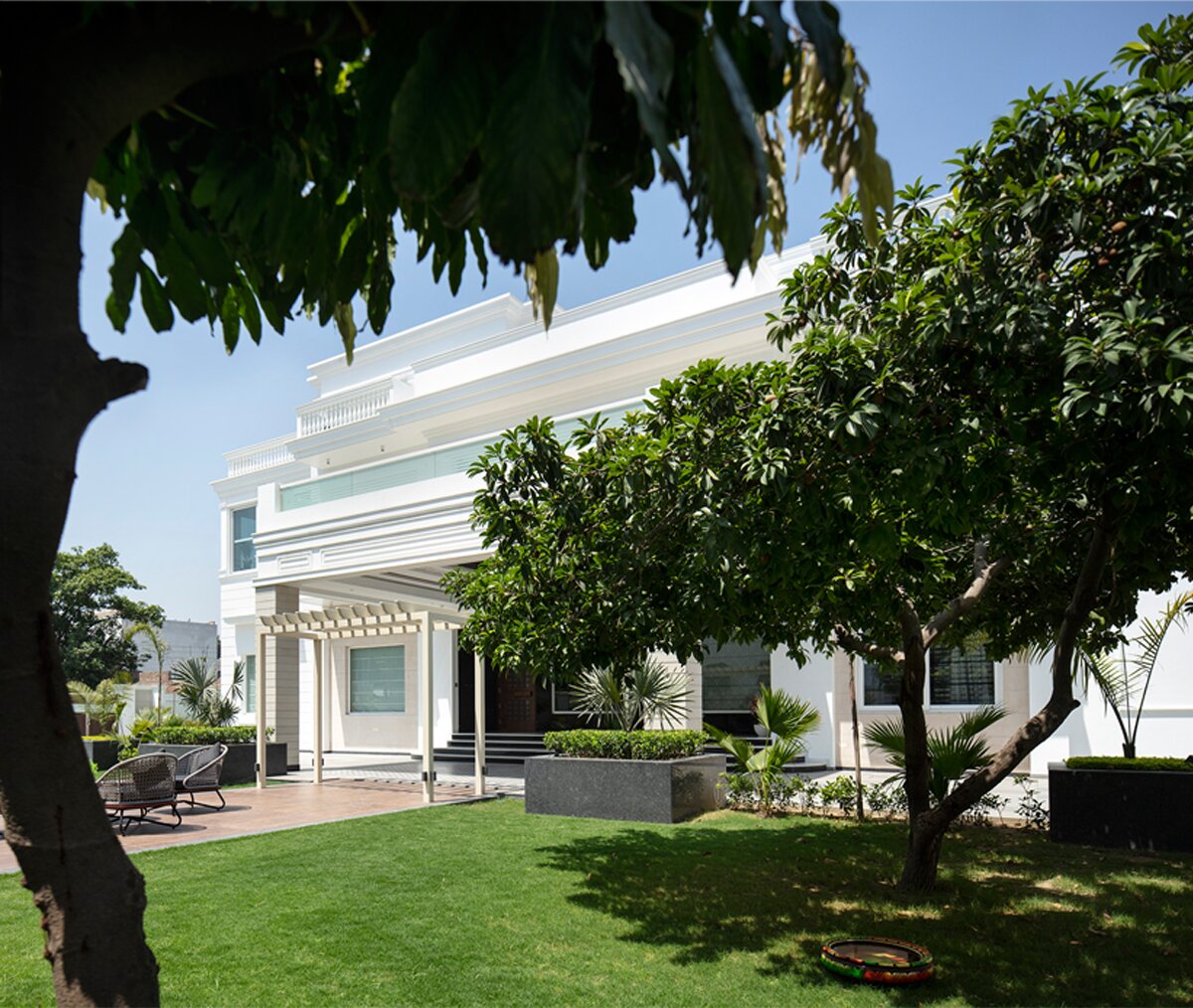 Image © Nivedita Gupta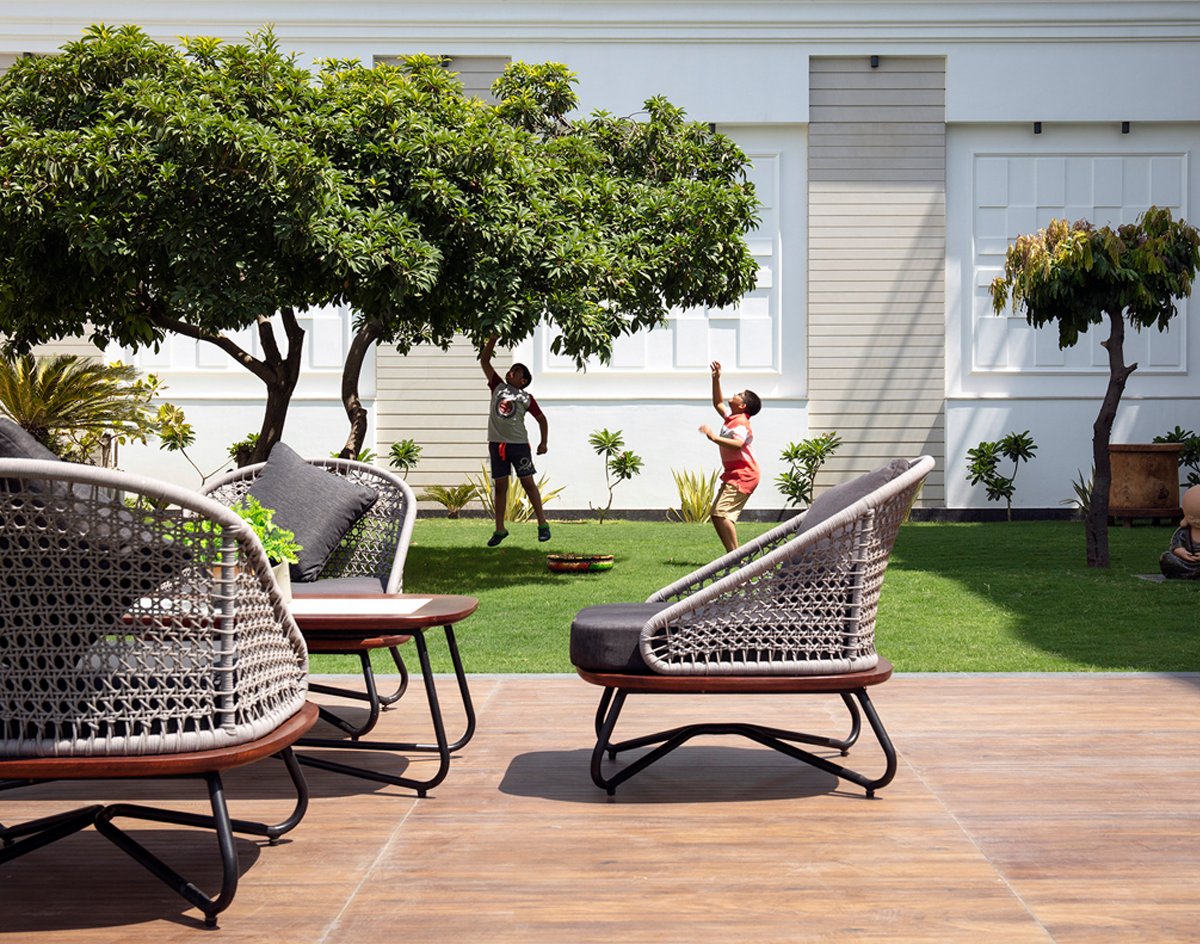 Blending of nature and built. Image © Nivedita Gupta
The habitats envisioned a rejuvenating space wherein they could methodically host gatherings. The design efficiency was enhanced by minimizing the circulation, extending its reach to finite material palette of brick, concrete, stone put together with energy-efficient glass along with considerable amount of access to light-filled spaces.
Green spaces complimenting the built mass. Image © Nivedita Gupta
Sapovilla 116 is a debonair yet sustainable design stimulating natural ventilation and passive solar shading with its terraces and roof acting as rain water collection pits contributing to ground water recharge.
The deliberate attempt to subdue the facade in color and texture was to empower nature's vibrancy.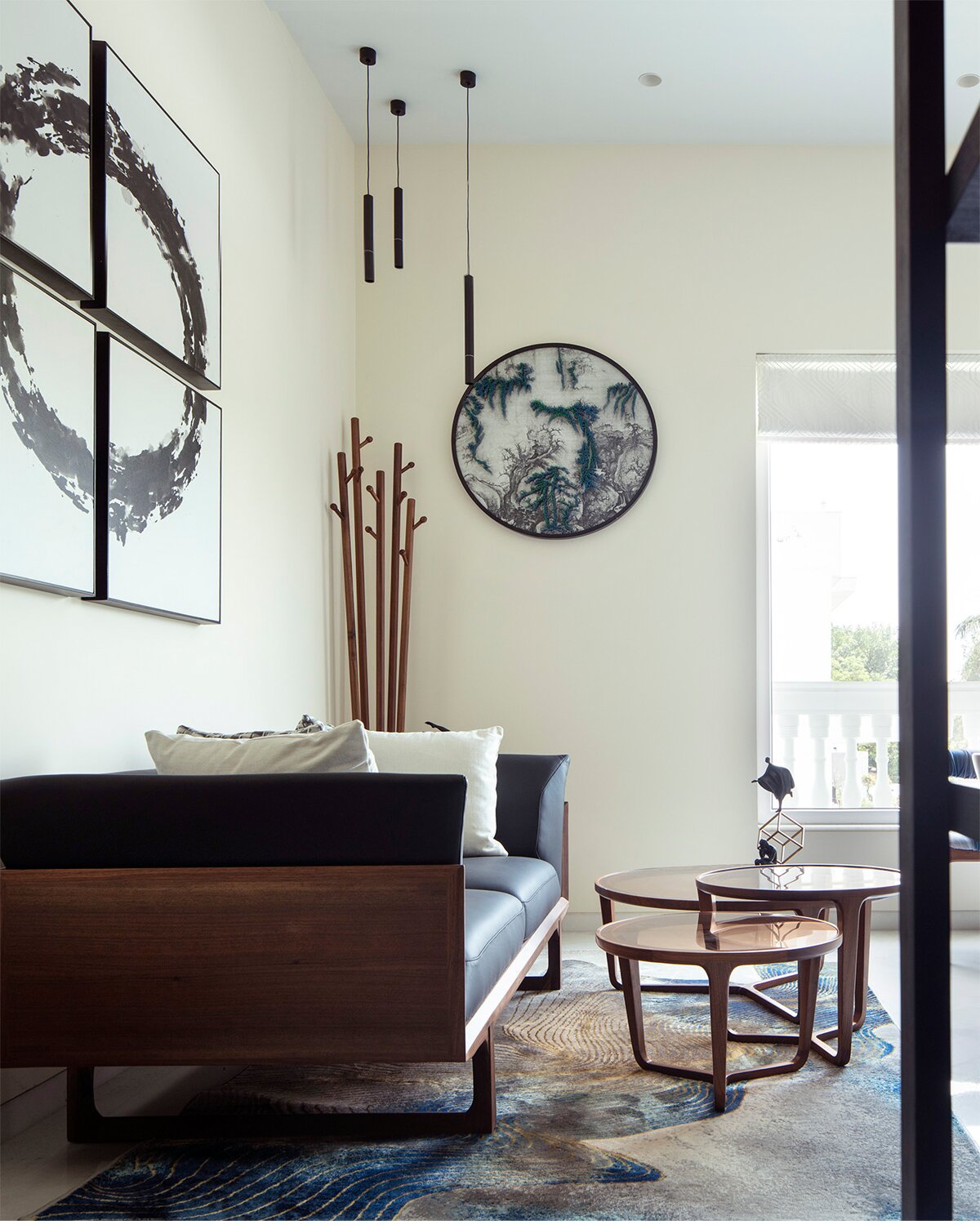 Naturally lit indoors. Image © Nivedita Gupta
Classic customization of indoor spaces. Image © Nivedita Gupta
The symmetrical stepped massing is to maximize green sightlines and enhance solar orientation leading to diverse terraces at distinct levels. With the ground floor opening to an entrance lobby, a drawing-room, family lobby, a kitchen with a dining room, grandparents' and brother's bedrooms, the first floor comprises of children's rooms, the master suite, living room to rekindle during the day, and a library along with multipurpose room on the second level.
The north annex resides the service zone at its ground level beholding laundry and domestic help along with a backup space. The wet areas are oriented in the west to permit natural drying by afternoon sun.
Image © Nivedita Gupta
Client's inclination towards post-colonial architecture led to culmination of facade articulation and contemporary urban interiors. The homogeneous interior palette is used to enhance the jovial ambiance starting from the ground level leading to the second floor via floating staircase connecting the two levels and serving as a sculptural focal point.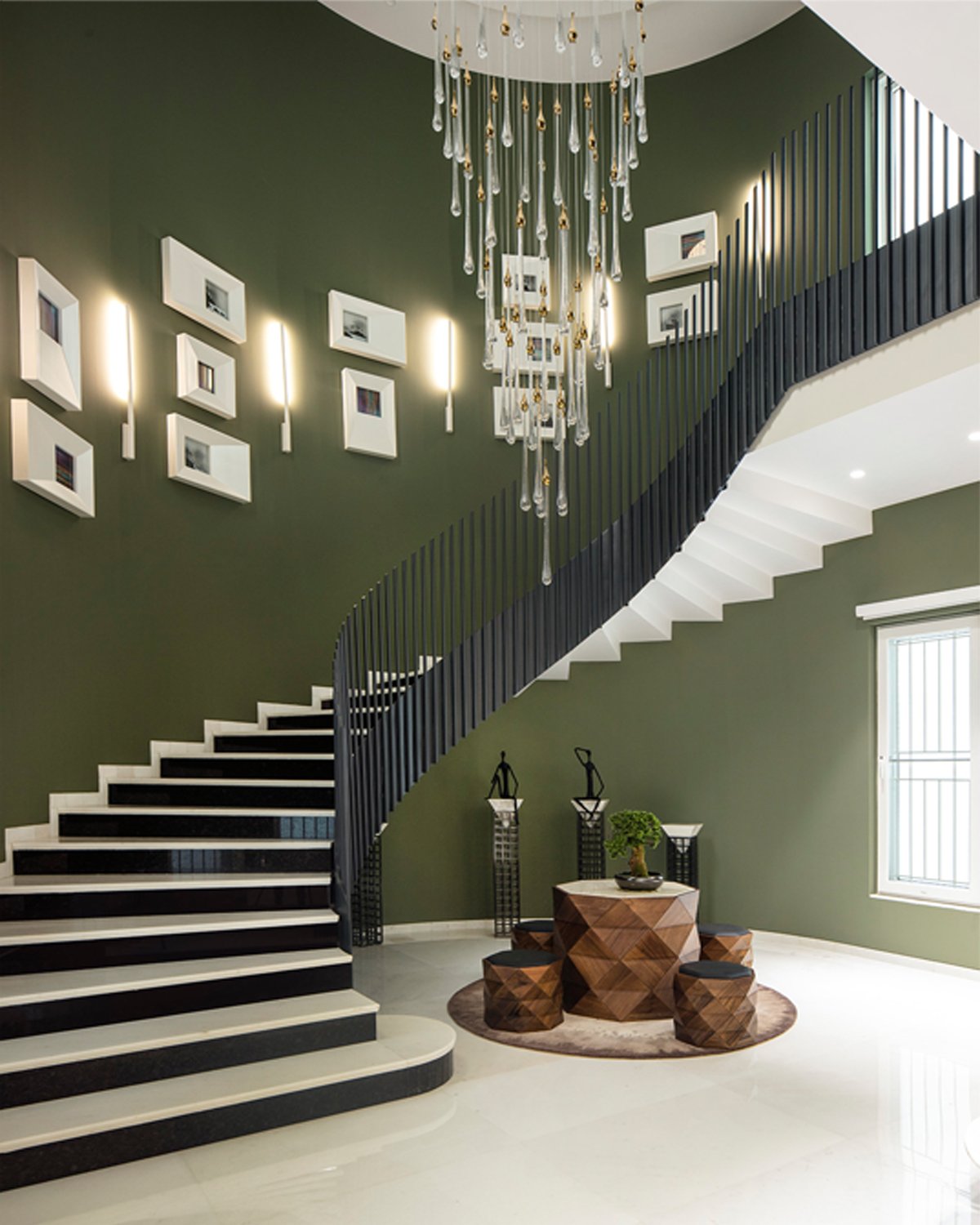 Image © Nivedita Gupta
Enhanced with quirky and outlandish decor pieces and art work along with custom made furniture, the residence resides at the apex of modern cultivation and refined living.
Project Name: Sapovilla 116
Location: Rajnagar, Ghaziabad, UP
Plot Area: 1,600 Sq. Yards
Built-up Area: 14,000 Sq.Ft
Principal Architect: S.K. Goel
Project Scope: Architectural and Interior design
Project Team: Usha Narain, Meena Bisht, Nitish Goel, Tanya Kumar, Yash Choudhary, Mukul Bharadwaj, Amar Singh
Content Information: Neha Goel, Akansha Rawat
All images © Nivedita Gupta
> via Conarch Architects