Book review: Landscape Architecture in India – A Reader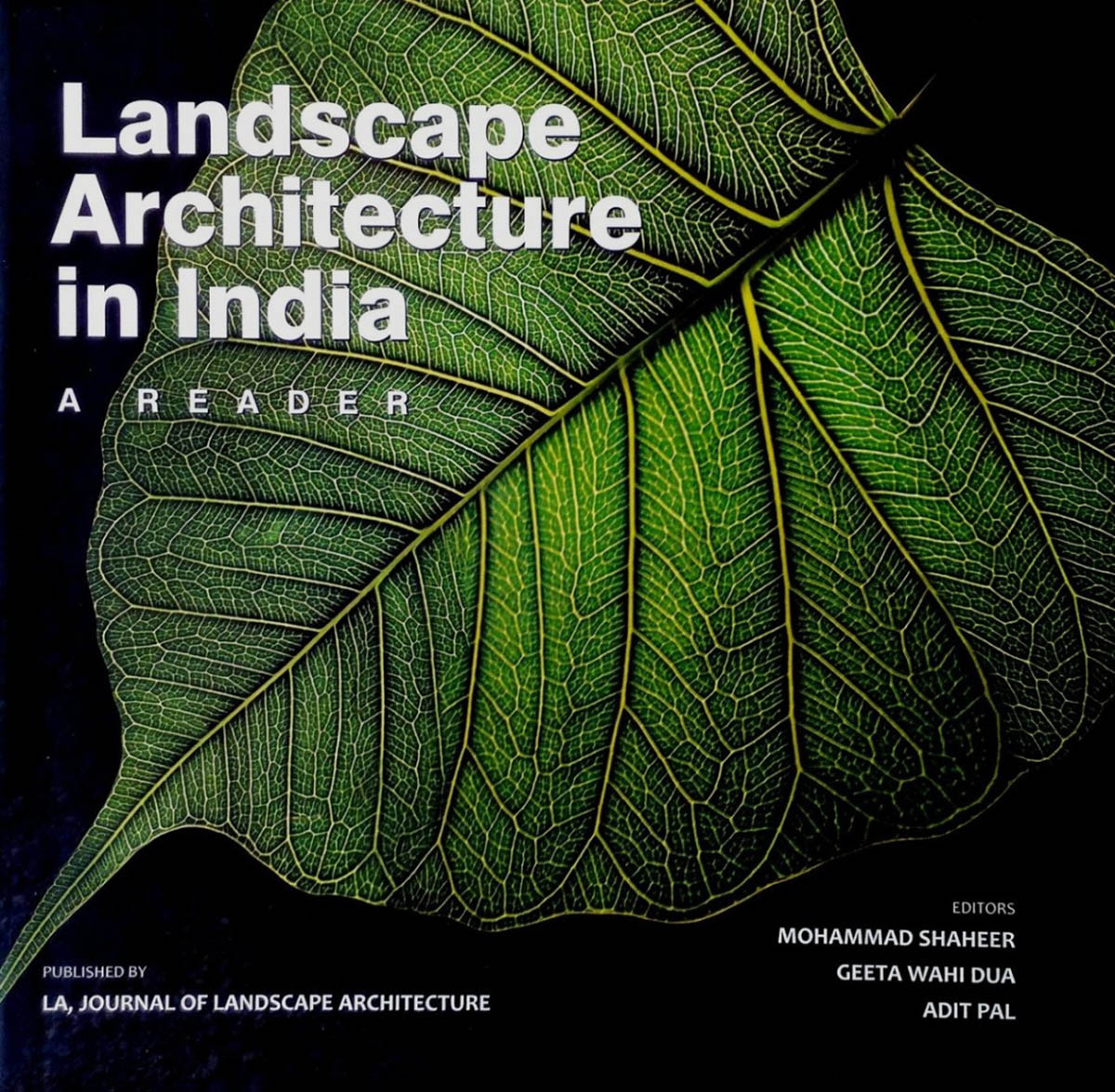 Landscape Architecture in India – A Reader is a voluminous treatise produced by a joint effort of more than two dozen professionals from diverse fields. It brings together knowledge about the meaning and scope of landscape architecture in Indian subcontinent. It seeks to introduce landscape architecture to students and future professionals in spatial design disciplines and to disseminate knowledge about the subject in a regionally specific manner.
The book demonstrates the interdisciplinary nature of the subject where many interests and disciplines – of environmental science, art, anthropology, history, engineering and design – all have an important role in the creative process.
The book is structured in five sections. The first section on 'Natural Processes' is designed to provide an informative outline of the many aspects of the natural sciences that are vital to comprehend landscape and how it evolves in nature. It comprises seven essays i.e., 'Geology and Geomorphology', 'Soils', 'Hydrology'. 'Vegetation', 'Ecology' and 'Animals'. These essays have been authored by Sudhir Kumar, K Kailashnathan, G Narayansamy, A K Bhattacharya, Sushma Moitra, Puja Batra and Prabeer K Sinha.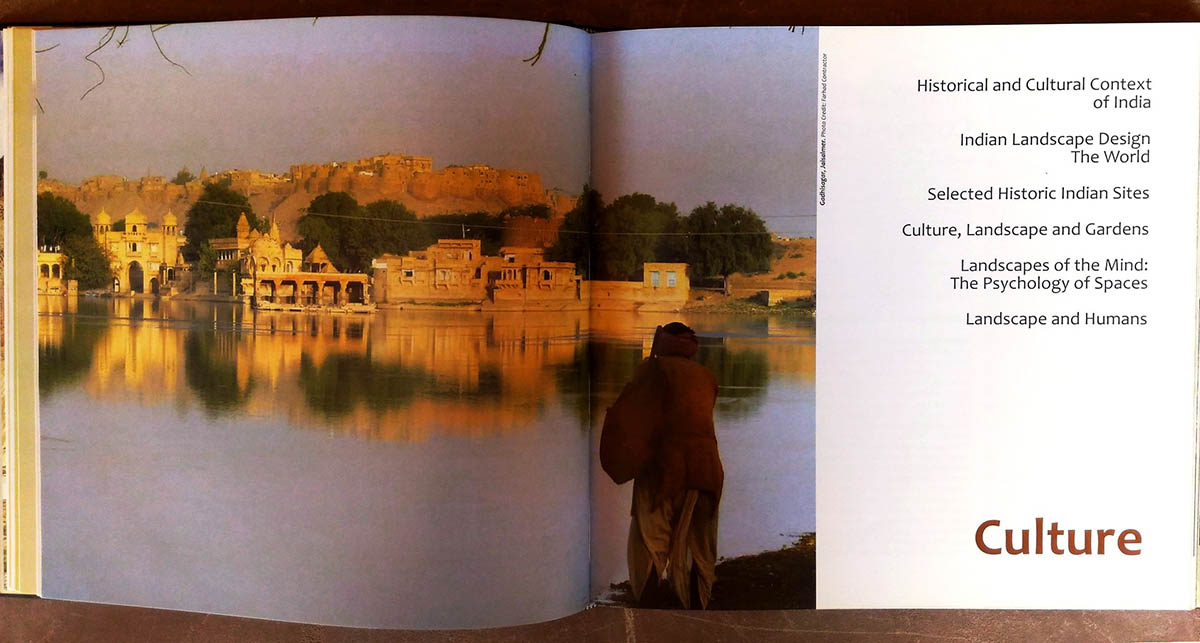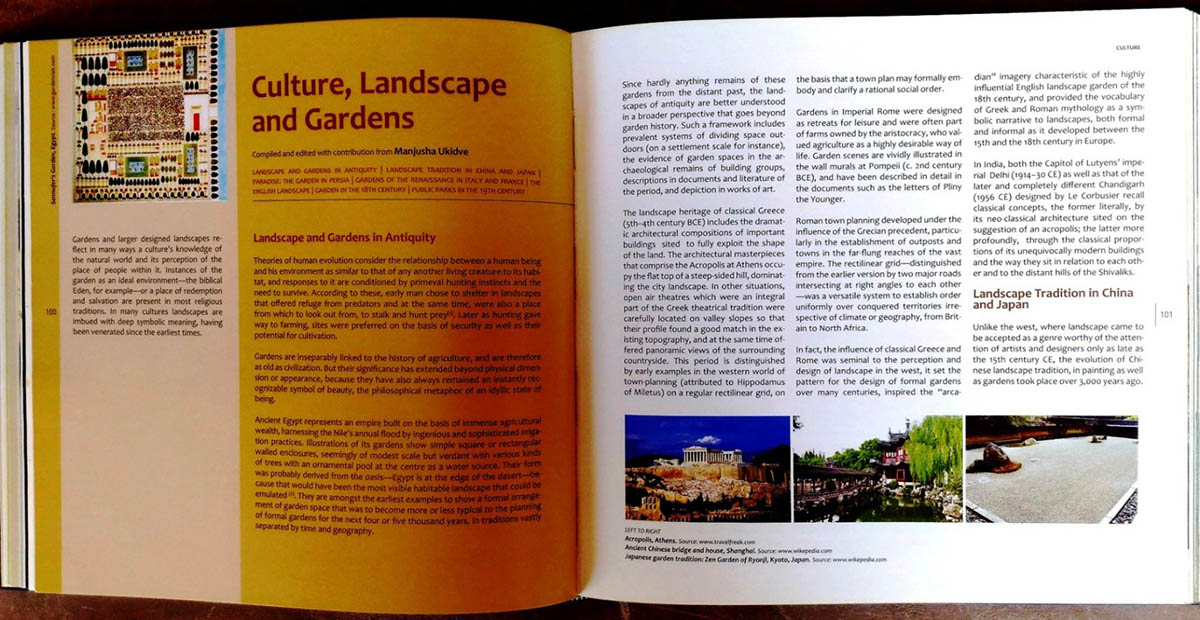 In the second section on 'Culture' historical context is provided by charting the chronology of changing perceptions of man's relationship with nature, along with timelines relating to cultural history in India and across the world. It includes six essays i.e., 'Historical and Cultural Context of India', Indian Landscape Design', 'Selected Historic Indian Sites', 'Culture, Landscape and Gardens', 'Landscape of the Mind: The Psychology of Spaces', and 'Landscape and Humans'. These essays have been written by B R Mani, Priyaleen Singh, Manjusha Ukidve, Shyam K Bhat, and Sanjoy Mazumdar.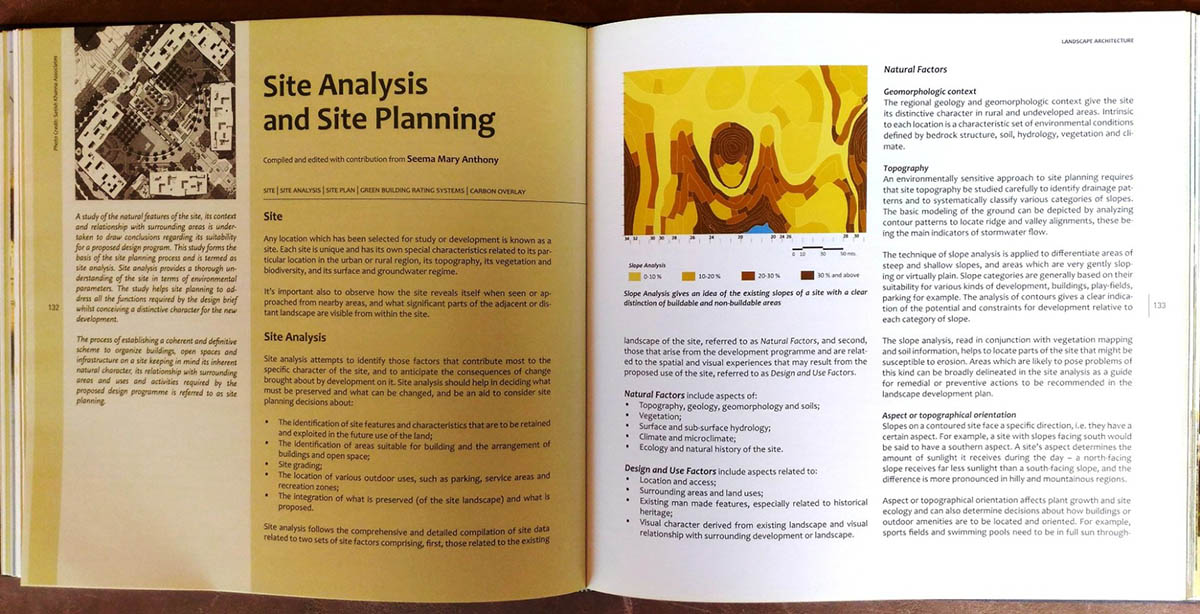 The practice of 'Landscape Architecture' itself is demystified in the third section that deals with the terms, methods, processes and important stages in conceptualization, development and realization of a landscape design project.
This section has six essays i.e., 'Soil and Water Conservation', 'The Design Brief', 'Site Analysis and Site Planning', 'Plants in Design', 'The Place of Plants', and 'Landscape Construction'. The authors of these essays are Mohan S Rao, D C Joshi, Varsha Gavandi, Seema Mary Anthony, Krishan C Singal and others'.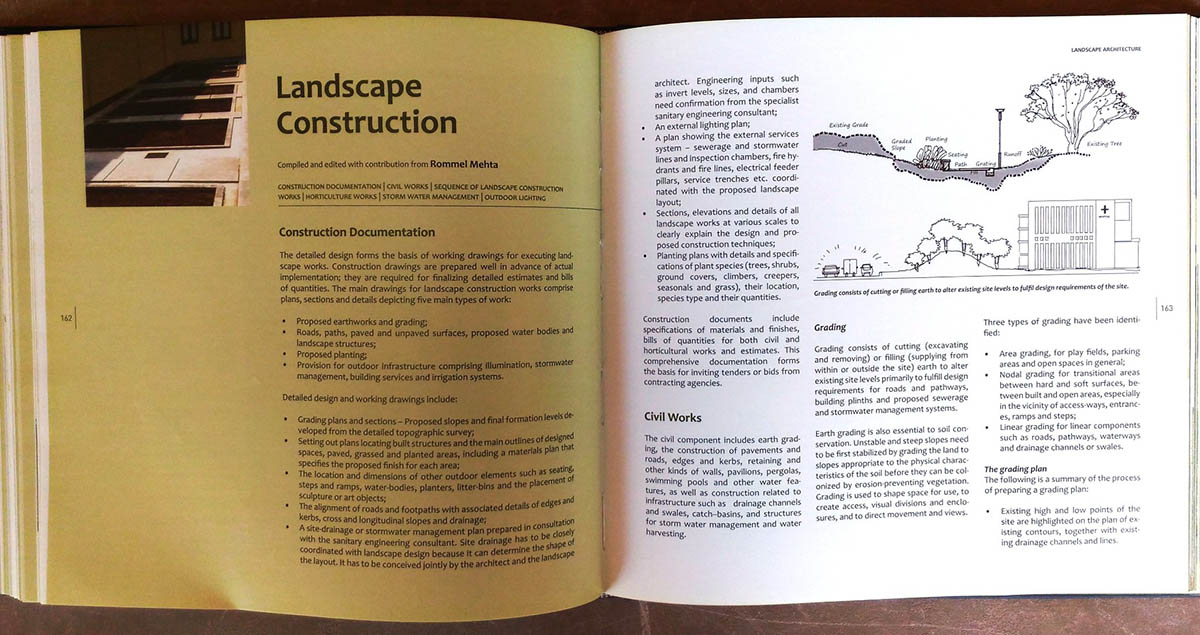 In the fourth section 'India: Regions' the Indian context has been explored in the overall study base, taking references and learning from a variety of sources and examples, case studies and regional settings of the country.
This section has been compiled by Mohan S Rao, Nikhil Dhar, Shilpa Chandawarkar, Anuradha Puri Rathore, and Minaksi Jain. This section includes ten sub parts i.e., 'Western Himalayas', 'Eastern Himalayas', 'Indo-Gangetic Plains', 'Arid Zones', 'Highlands', 'Western Coast', 'Western Ghats', 'Eastern Coast', 'Eastern Ghats', and 'Islands'.
In the last fifth section 'Gallery', some examples of the works of landscape architects from across the country have been included which demonstrate the range and scale of the projects being carried out. It includes 23 works of eminent landscape architects in India. The section is compiled by Savita Punde along with Mohammad Shaheer.
Landscape architecture is a vast field, offering many artistic and technical possibilities especially in a large and diverse country like India. One of the intentions of this book is to provide an easily accessible text to students, professionals and also anyone whose interests may range from city planning or ecology to gardening.
The quality of the book can be gazed from the comments of stalwarts like Balkrishna Doshi, Ravinder Bhan, Neelkanth Chhaya and Sanjay Mohe. Balkrishna Doshi says, "… an unusual, abstract and creative way of doing a book on nature and its various manifestations. On every page there is something to discover, learn and apply. I was exhilarated while going through the book."
Ravinder Bhan comments as, "… makes a significant contribution towards exploring the man-nature relationship, which leads to the understanding of overall environment, where man can live happily as an integral part of the whole system."
In the words of Neelkanth Chhaya, "… no other publication in the field of architecture and landscape design has so clearly focused on the Indian context without losing its universal value."
According to Sanjay Mohe, "… the book encourages to question the perception of landscape design, and also to address it in a holistic manner from micro to macro level. It is certainly a useful reference book for every student of architecture and landscape."
Journal facts
Editors: Mohammad Shaheer, Geeta Wahi Dua, Adit Pal.
Publisher: LA, Journal Of Landscape Architecture
C-589, Vikas Puri, New Delhi -110018, India
ISBN: 978-81-926254-0-9
Pages: 268, (Colour)
Size: 9.5" x 9" (Hard Cover) (Art Paper)
Book Review by Sarbjit Bahga
All images of the book by Sarbjit Bahga