Snøhetta's new tower will feature chamfered corners and bronze facade in New York City
Norwegian architecture firm Snøhetta adds a new tower to New York's skyline with striking geometry, featuring irregular cutouts, chamfered corners and bronze coated facades, which will include a set of residential units and a synagogue. Named 50 West 66th Street, the bronze-coloured tower is located in Manhattan's Upper West Side, and very close to Lincoln Center and Central Park.
Taking cues from the existing neighborhood, the form of the tower is shaped through "a series of sculptural excavations, evocative of the chiseled stone of Manhattan's geologic legacy", and come out as a new embodiment of the references, like base, body, and crown in contemporary terms.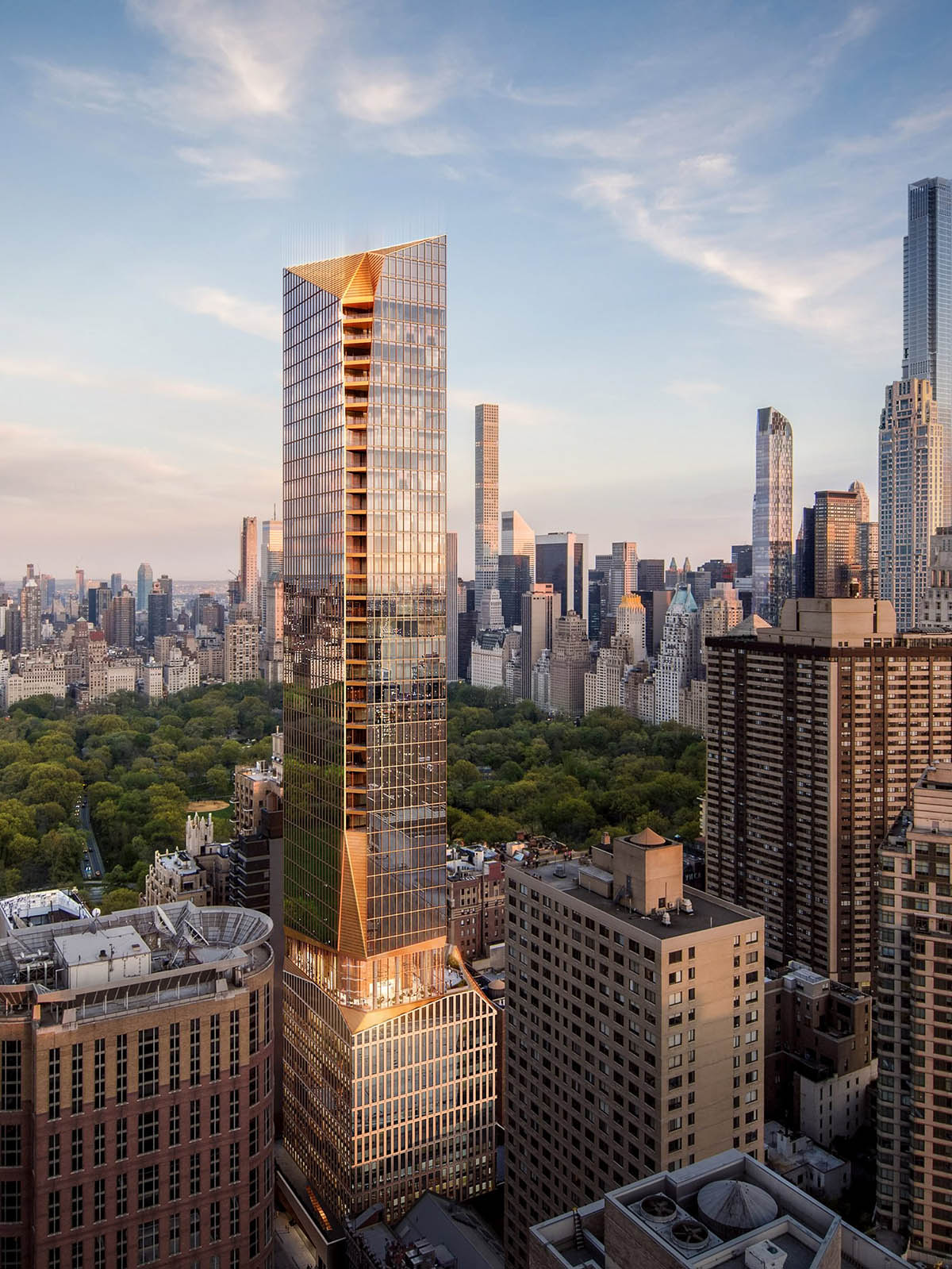 50 West 66th Street, reaching at 775 feet (236 metres), will contain 127 units with shared amenity spaces in the tower's podium with sliced from, overlooking New York's skyline.
"The building will join the neighborhood, sensitively responding to its context and referencing the area's architectural character with a natural palette of refined materials," said Snøhetta.
At street level, the building's podium is coated in hand-set and textured limestone with bronze and glass storefronts, complementing the warm material palette of its surrounding neighbors.
The north side residential entrance is clad in burnished bronze and limestone that presents a welcoming face to the street, and a similar treatment identifies the entrance to a synagogue at 65th street. The building steps back on the second floor, creating an approachable neighborhood character along the sidewalk.
"As the building rises, its bulk is carved away, splitting the tower volume into two. Chamfered corners refine its silhouette and form a shared amenity terrace on the 16th floor," added the firm.
"Above the 16th floor terrace, the design becomes more slender as it continues to rise into the sky. The opposing corners of the building are sliced away to create balconies with broad views of the city."
This zipper of loggias runs the full length of the upper volume, visually connecting the body to its lustrous, sculpted crown. Angled facets evoke this chiseled vocabulary, revealing the same gleaming bronze found at the building's base. 50 West 66th will glow as a warm lantern, a new friend in the New York City skyline.

Developed by Extell Development Company, construction work is expected to begin in Spring 2018. Snøhetta is one of the world's most notable architecture firms and has offices in Oslo and New York.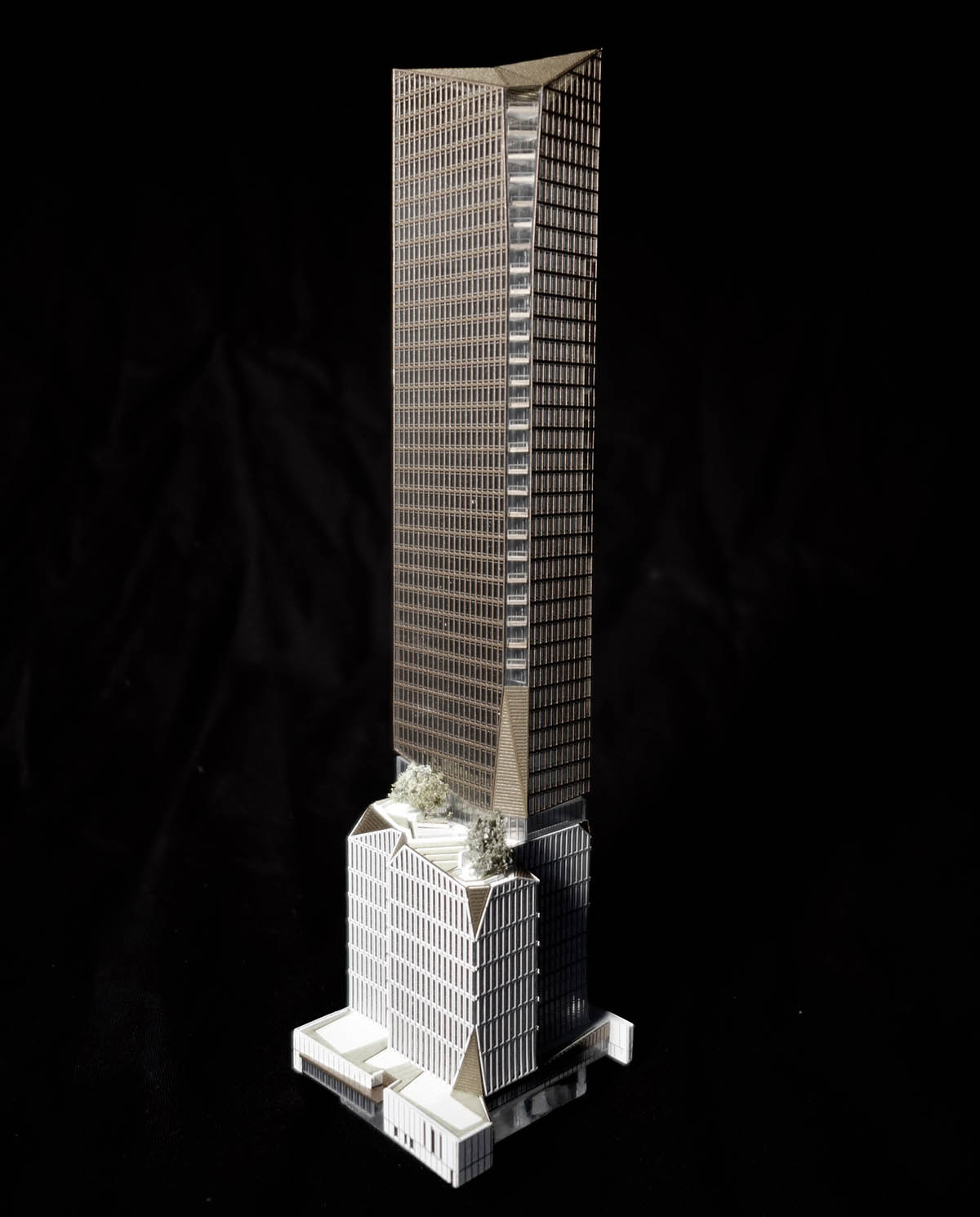 Snøhetta's one of the latest proposals to overhaul Philip Johnson's 1980s postmodern tower, the AT&T building in New York received severe criticism from architects, historians, and architecture critics. Many architects along with preservationists showed their reactions by protesting Snøhetta's proposal in New York.
Renderings © Binyan Studios and graphic images © Snøhetta
> via Snøhetta