International competition "Live Design Live" calls for innovative designs for Living and Dining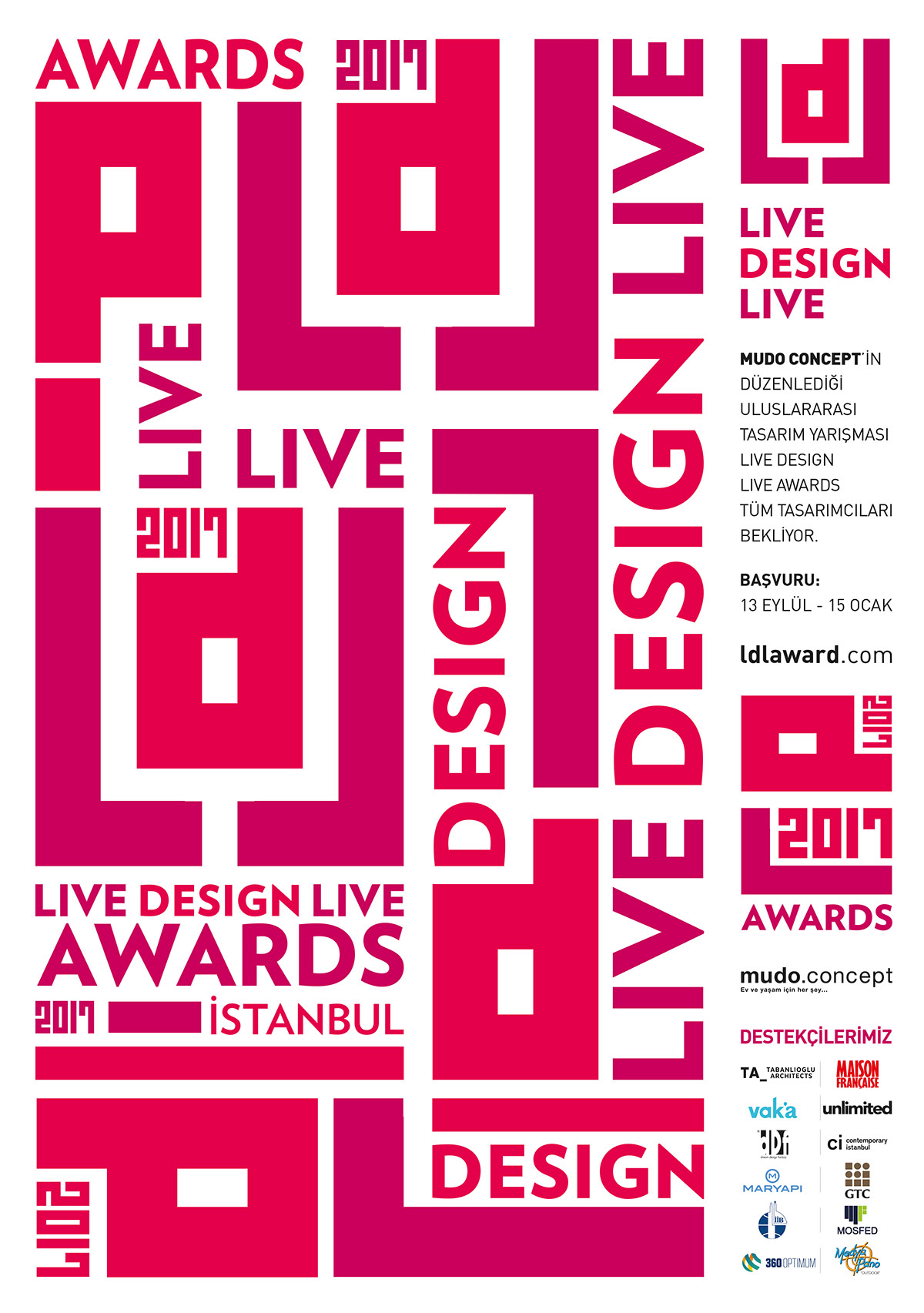 MUDO Concept, the prestigious brand of home decoration and furniture industry, holds an international contest, Live Design Live Awards, to support young designers and innovative designs. The theme of the first year of Live Design Live Awards will explore innovative designs on Living and Dining.
The international contest, which is open to students who are still students in undergraduate or graduate programs in Design, Architecture or Fine Arts Faculties, encourages students or professionals from different cultures, countries, fields, and experiences to participate in teams.
The contestants are required to essentially create a space, atmosphere, and style while designing individual furniture that is compatible with each other. The indoor and outdoor units that will be designed in indoor and outdoor concepts will be evaluated under Indoors Dining / Outdoors Dining / Indoors Living / Outdoors Living categories. The contestants are expected to consider design units such as flooring and ceilings as suggestions that will complement the concept in addition to items such as tables, chairs, sofas, cupboards, lighting.
Willing individuals and groups may participate online in the contest in both categories determined to be "Living" and "Dining" with their designs created considering indoors and outdoors, which will receive submissions through the competition website. All detailed information and specifications can be found between September 13, 2017 - January 15, 2018 in the website.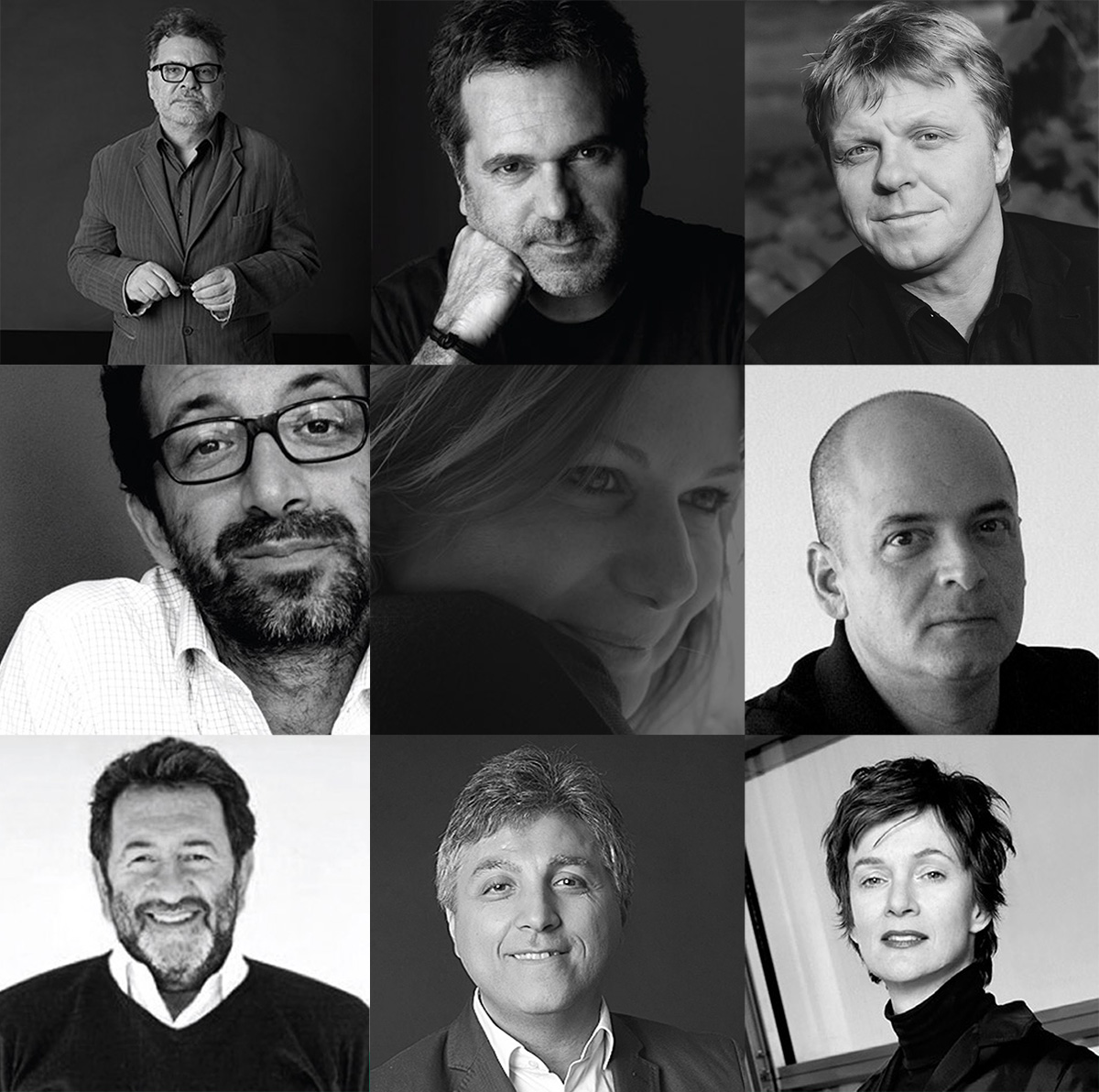 Jury members (from right to left): Arhan Kayar, Han Tümertekin, Johann Nowak, Luca Molinari, Melda Narmanlı Çimen, Murat Tabanlıoğlu, Mustafa Taviloglu, Sertaç Ersayın and Winka Dubbeldam.
The jury members of the contest which will hold a two-stage evaluation is composed of the leading names in design, architecture, and art world including Murat Tabanlıoğlu (Architect), Han Tümertekin (Architect, co-founder of Mimarlar Tasarım Danismanlık Ltd. Şti.), Arhan Kayar (dDf Founder and Partner), Sertaç Ersayın (Industrial Designer / Design & Innovation Strategist), Luca Molinari (Luca Molinari Studio founder, Spazio Fmg Per L'architettura Scientific Director), Johann Nowak (DNA Gallery Director) Winka Dubbeldam (Chair of PENNDESIGN Department of Architecture and Principal of ARCHI-TECTONICS), Mustafa Taviloglu (Owner of MUDO Concept) and Melda Narmanlı Çimen (Publishing Director, Editor).
After the finalists of the Live Design Live Awards, whose deadline is January 15, 2018, are announced following the preliminary evaluation on February 1, the jury will begin the second evaluation stage to determine the winners of the contest. The first awards of Live Design Live Awards will find their owners in the exhibition and Gala to be held on April 20, 2018.
Living category winner will be awarded with $5,000 cash prize and production of the winning design, similarly, Dining category winner will be awarded with $5,000 cash prize and production of the winning design.
Highly Commended winner will be awarded with $3,000 cash prize, while Commended winner will be awarded with $2,000 cash prize. In addition, all shortlisted projects will be published online at the website and displayed at the exhibition Contemporary Istanbul, Turkey.
Live Design Live Awards international contest, held with the support of Tabanlıoğlu Architecture, dDf, Maison Française, ArtUnlimited, Vak'a, GTC, Istanbul Exporters Association, MOSFED, Optimum 360 and Contemporary Istanbul, was declared in a special event hosted by Mustafa Taviloğlu on September 13, 2017 in Contemporary Istanbul with the participation of the design, architecture, art world and press representatives and the juries.
All images courtesy of LDL