XDGA's Vlora Waterfront Promenade opens this summer in Albania
The tourists and citizens of Vlora have something to look forward to this summer, as the Mayor of the city declared that at last, Vlora Waterfront Promenade, most commonly known as the ''Lungomare'' will be concluded before the opening of the touristic season. The project was designed by the Belgian-based office Xaveer de Geyter Architects - XDGA, as a winner of the international competition hosted in 2014 by the Municipality of Vlora and Atelier Albania.
The proposal's initial phase resulted in an extension of the existing boardwalk, while increasing the typical vegetation that is characteristic of Vlora. The extension of the greenery of Soda Woods over the full 5 km long coastline will aid in creating a harmony and remarkable identity for the town.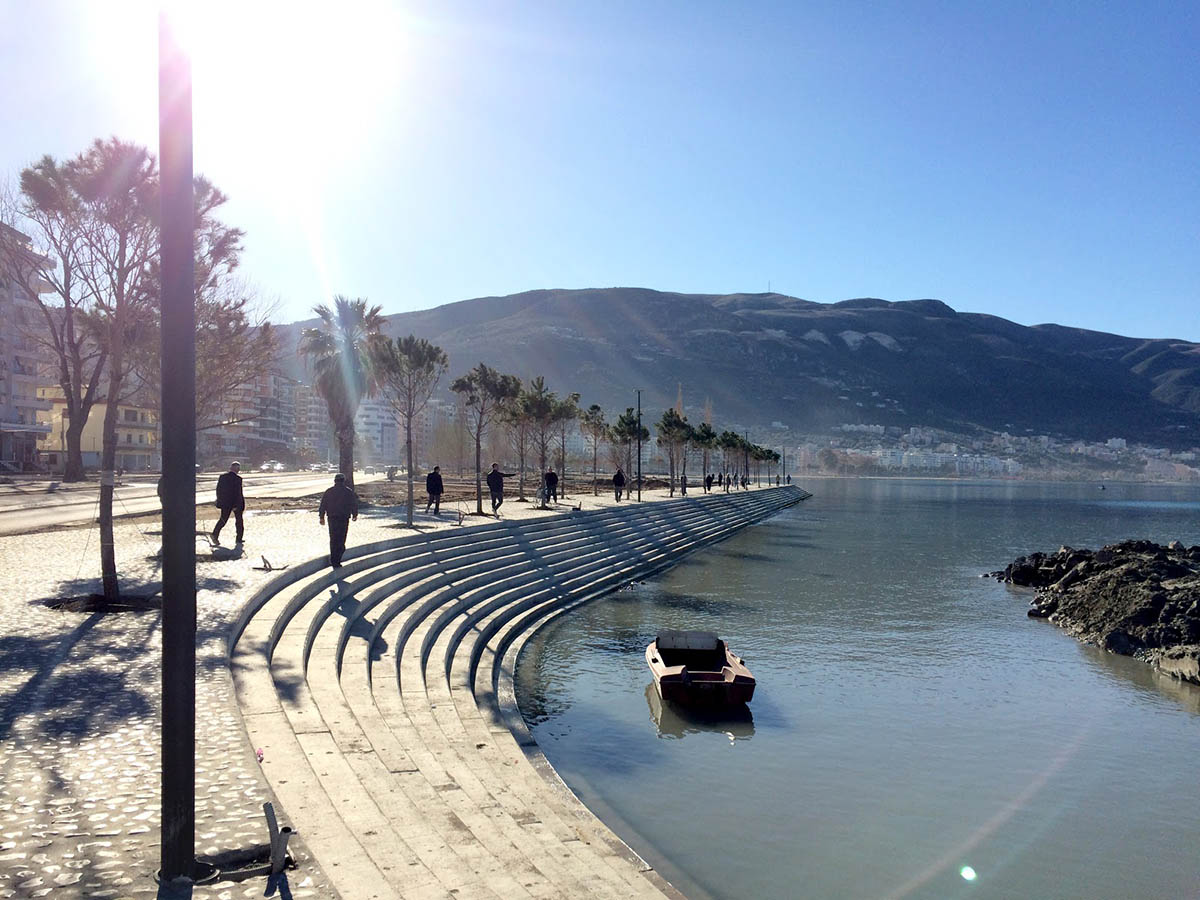 The Aleppo Pine - native of the region - with its high and thin stem and large crown provides shading for the activities held along the promenade, such as sunbathing, and sports, while maintaining the outstanding view towards the sea.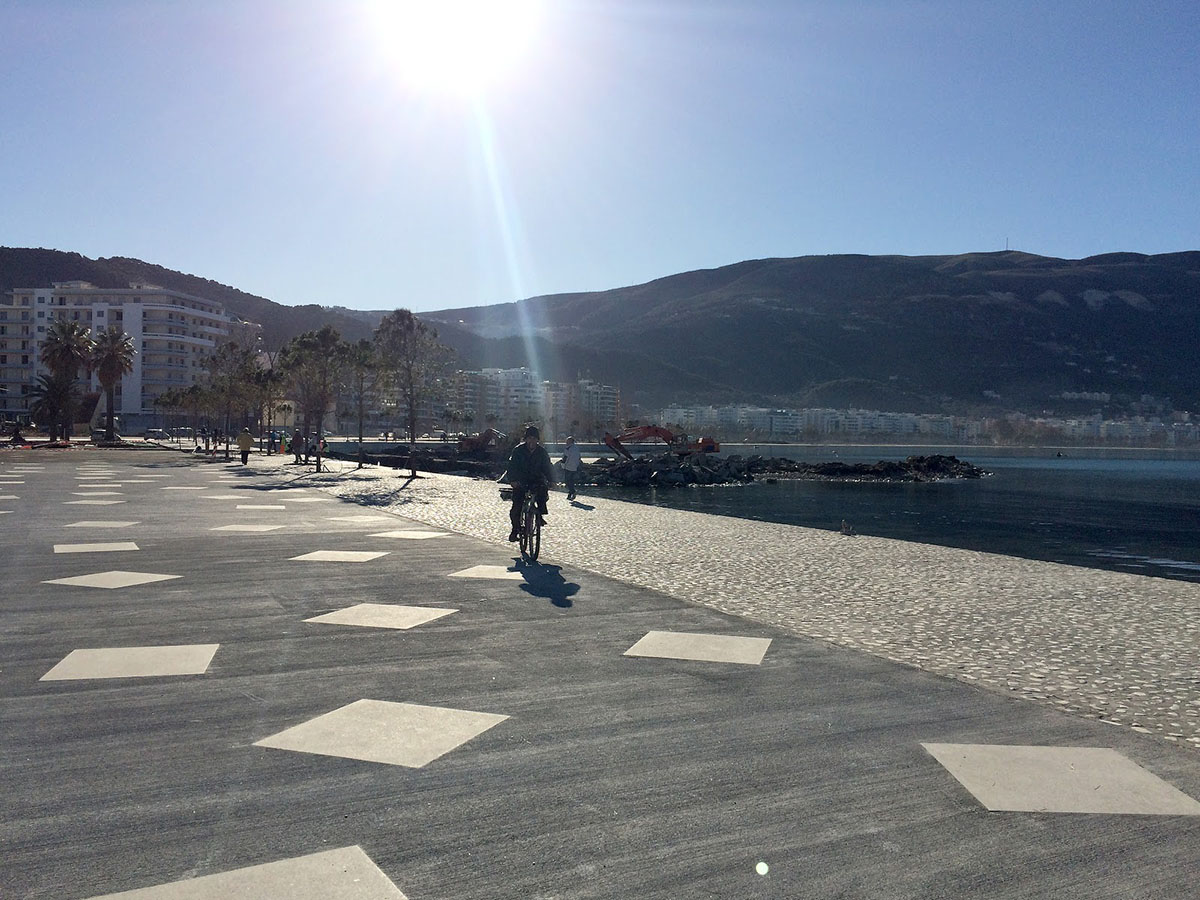 However, XDGA dictates that later on there will be created other points of attraction, such as beach areas, sports grounds, swimming areas, water parks, a pier and a marina and new hotels. As a matter a fact, a new addition has already been made - a floating island, a circle with a diameter of over 1600 meters.
The island is set out to host cultural events and festivals for the inhabitants and tourists alike, standing in front of the amphitheater area of the promenade. The island and the promenade promise to draw in the interest of more visitors - and especially not only during the high season.
Image © Eneida Berisha
Image © Eneida Berisha
Image © Eneida Berisha
All images (except the last three) courtesy of XDGA.
> via XDGA