Corfu's old summer house is refurbished with repetitive arch patterns in olive trees
Athens-based 314 Architecture Studio has proposed a new summer house as a refurbishment of an existing building on a cliff of the west of Corfu island in Greece. 314's all-white minimalist building composed of two shifted volumes is situated on a steep cliff covered by olive trees and surrounded by the sea.
The house is located on the edge of a cliff like a lighthouse having a spectacular panoramic view of the Ionian Pelagos. The remote location of the house provides tranquillity and at night the absence of artificial light to the close area provides a tremendous view of the stars and for this reason, the studio calls this house "The Midnight Stars".
314 Architecture Studio wanted to refurbish the existing old summer house by integrating Corfu's vernacular architecture, which was transformed with a more contemporary design language. The studio uses repetitive arch elements as the main component for its design.
"Due to the decomposition of the traditional typology and the rate of repetition of the arch element we created a minimal contemporary form," said 314 Architecture Studio.
The plot covers a 6,000-square-meter area and the building occupies a total of 300-square-meter area in the site. 314 tried to stay on these circumstances without affecting any of the natural environment.
The main entrance located in the ground floor of the house leads to an open plan space surrounded by a series of arches making it an extrovert area with a monolithic composition. The living room along with the kitchen and dining room are located there. The existing columns are clad with mirrored panels in a triangular form.
"The original volume of the pillars is thus decomposed rendering it light weight and transparent as it also reflects the view and the surrounding landscape. We used natural materials as white cement plastered floors and walls, in a pattern that reminds a ruined stone wall," added the studio.
"Outside the house the patio and the swimming pool are made by uncoated concrete. Facing the swimming pool there are the master bedroom and a guest room. The interior of the house was designed with curved ceilings and in this way the intersections of domes and arches created this contemporary design."
Leading to the upper level, the studio designed a more closed volume which allows the rest areas to have their privacy but always keeping in mind the orientation for the appreciation of the breath-taking views from the bedrooms towards the sunset.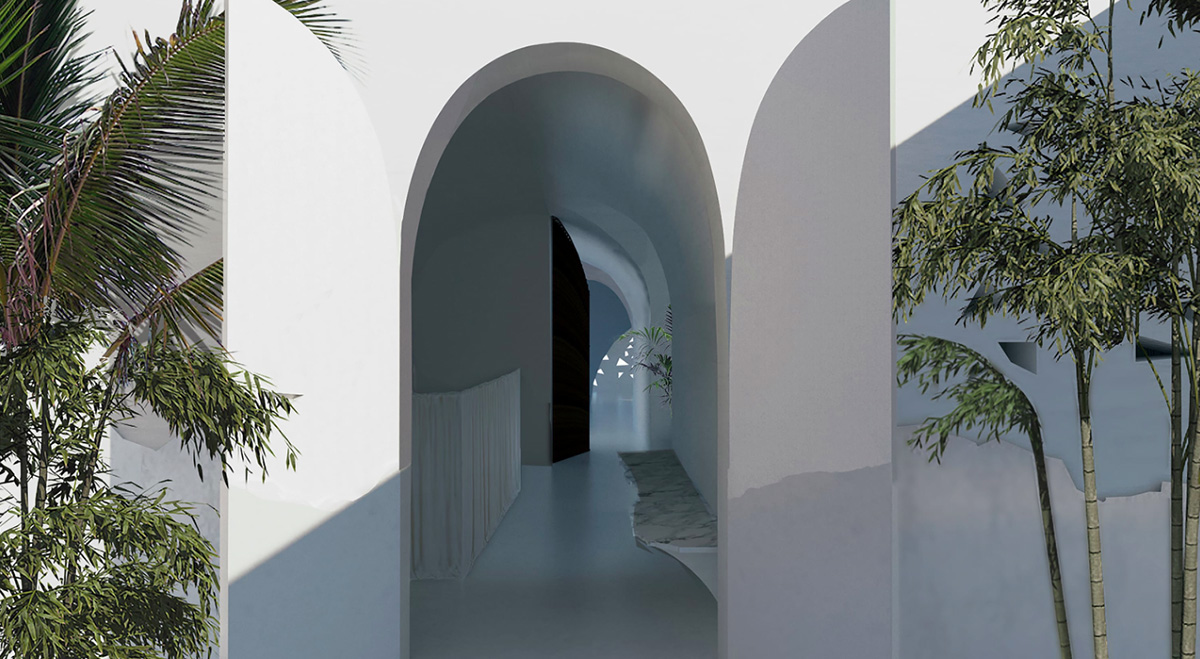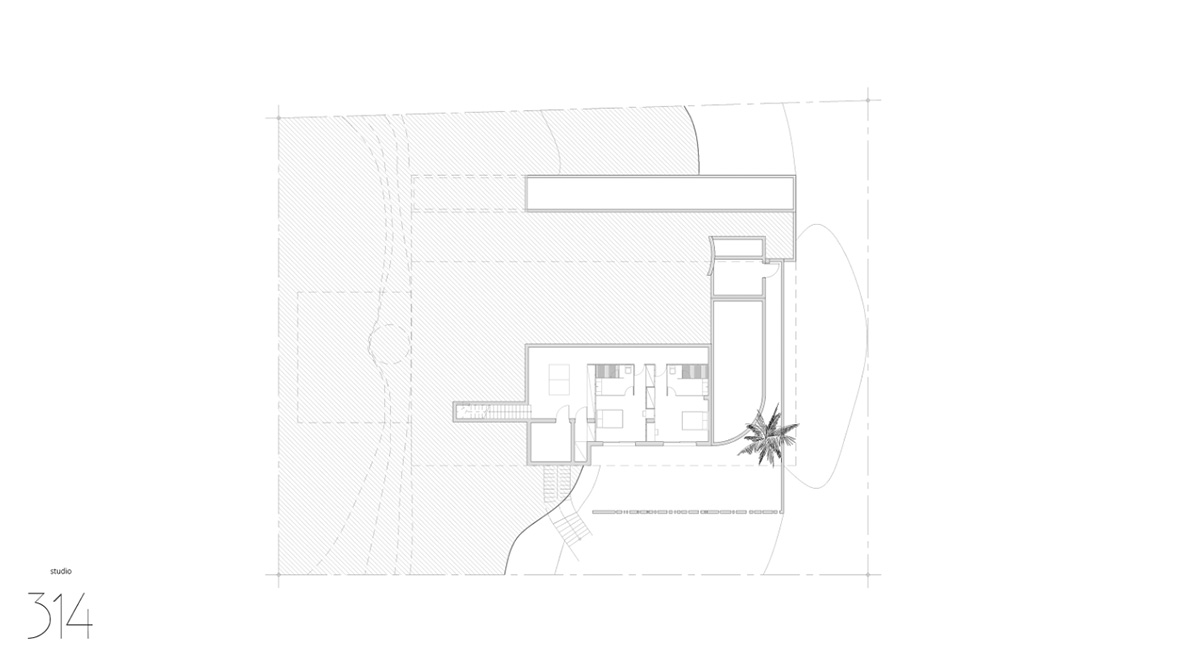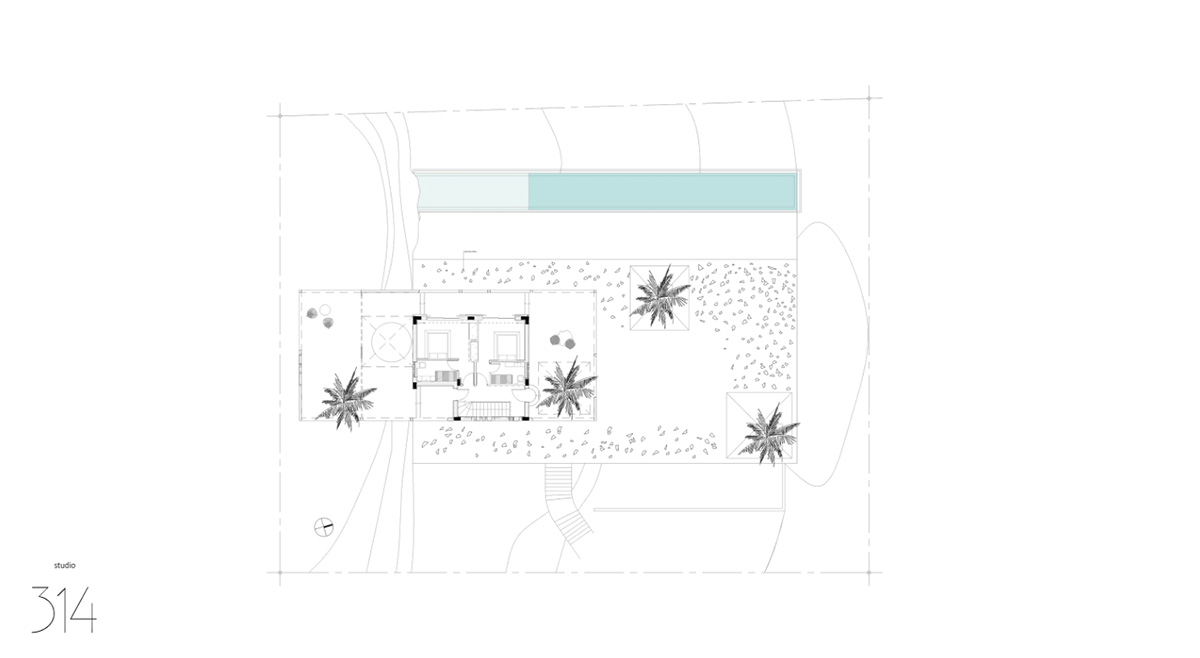 All images © 314 Architecture Studio
> via 314 Architecture Studio