Jan Boelen named as curator of the 2018 Istanbul Design Biennial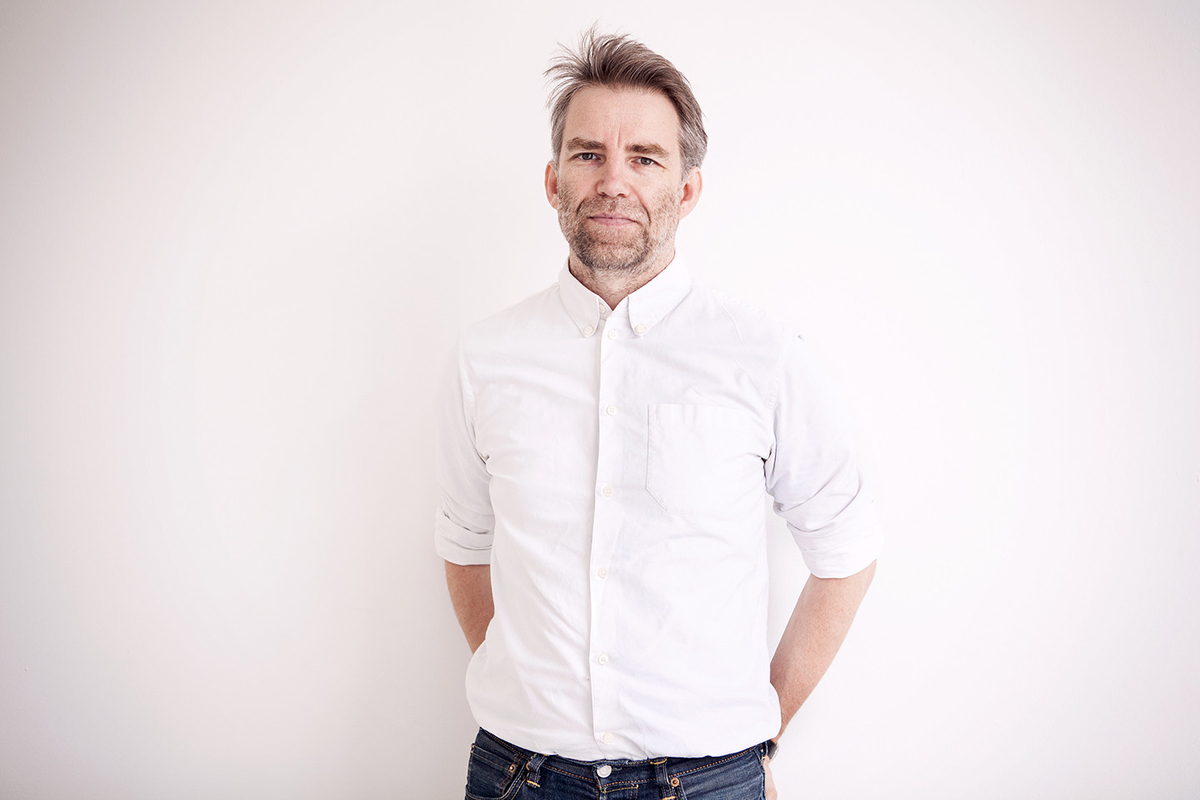 The Istanbul Foundation for Culture and Arts (IKSV) have announced that Belgian designer and academician Jan Boelen has been appointed as the artistic curator of the 2018 Istanbul Design Biennial, which will be held from 22 September to 4 November 2018.
Jan Boelen is currently the founder and artistic director of Z33 House for Contemporary Art in Belgium, artistic director of experimental laboratory Atelier LUMA in France, and head of the Social Design masters programme at Design Academy Eindhoven in the Netherlands.
Jan Boelen, 50, will become the fourth artistic director of the Istanbul Design Biennial - will be a showcase for innovative design that takes place in the Turkish capital every two years.

His appointment was made by an advisory board that includes Design Museum chief curator Justin McGuirk, Dresden Museum of Decorative Arts director and e-flux editor Nikolaus Hirsch. The event has previously been overseen by curators including Joseph Grima, Zoë Ryan, and Beatriz Colomina and Mark Wigley.
The 2018 Biennial, hosted by the Istanbul Foundation for Culture and Arts (IKSV), will announce its conceptual framework in the autumn later this year.
Since the opening, Z33 House for Contemporary Art has been fashioning projects and exhibitions that encourage the visitor to look at everyday objects in a novel manner. It is a unique laboratory for experiment and innovation and a meeting place with cutting-edge exhibitions of contemporary art and design. With Z33 Research, design and art research studios established in 2013, Boelen is transforming Z33 from exhibition-based to a research-based institution. At the initiative of Z33 and the Province of Limburg, Manifesta 9 took place in Belgium in 2012. As part of his role at Z33, Boelen curated the 24th Biennial of Design in Ljubljana, Slovenia, in 2014.

Boelen also serves on various boards and committees including the advisory board of the V&A Museum of Design Dundee in the UK and Creative Industries Fund in the Netherlands. Boelen holds a degree in product design from the Media and Design Academy (now the LUCA School of Arts) in Genk, Belgium.
The Istanbul Design Biennial, taking place since 2012, aims to bring together a diverse cross section of design ideas, exploring a wide range of fields concerning design. Seeding ideas and fostering dialogue and intersections within the creative and academic community, the biennial operates on a network of national and international collaborations with cultural agents, institutions, universities and companies. Using the city as a dynamic space for projects, actions and interventions the biennial tackles global design problems by discussing the notion of design, stimulating critical debate, foregrounding underexplored or overlooked aspects of society and prompting further investigation into and exchange about emerging conditions of our world.
Committed to design as a tool for understanding the complex role of design in today's society the biennial as a progressive discussion platform is in permanent transformation.
Beatriz Colomina and Mark Wigley were the curators of the 3rd Istanbul Design Biennial with the theme of "Are We Human", interrogating the intimate relationship between the concepts of 'design' and 'human'.
Top image © Veerle Frissen
> via IKSV