Axel de Stampa sheds a new light on famous contemporary designs through animated architecture
French artist Axel de Stampa created amazing and seductive animated architecture series, which gives a new life and finds new methods for architectural representations on many contemporary buildings.
Frank Lloyd Wright's Solomon R Guggenheim Museum, Herzog and de Meuron's Vitrahaus, SANAA's New Art Museum, Morphosis Architects' Emerson College Los Angeles are now revived independently of their context.
Stampa is also a founding member of the 1Week 1Project (1W1P) think tank with his partner Sylvain Macaux, two Paris-based architects develop projects focusing on social issues. In 1W1P, their rule is simple: just "to propose spontaneous and open projects" to catch different frequency in an ongoing project.
Some of their projects were developed within the scope of this project and produced considerable questions. To illustrate, Casa Futebol occupies the gaps of the stadiums of the 2014 World Cup in response to the housing shortage in Brazil, Qatar World Cup Memorial questions the number of workers killed during stadium construction in Qatar, Panama Papers Jail raises the issue of sanctions on the Panama Papers financial scandal.
In his Animated Architecture (Architecture Animée) series, Stampa follows an atypical approach or a representation tool, as different from these societal issues, he only uses "gif" format to discover the future possibilities of the well-known buildings, regardless of their contextual references, his animations explore the new ways of forms just to ask: "what its evolving form beyond the existing architecture".
"Motion in Architecture is mainly associated to the 4th dimension: Time. Time, through the body, experiences the building," Axel de Stampa told World Architecture Community.
"In Architecture Animée, Axel de Stampa uses GIF format to develop a different approach. While the visitor doesn't move, the building offers different perceptions, comes alive and reveals additional evidence," he added.
Architecture Animée is developed within the scope of 1W1P since 2014, Stampa explores movement in architecture through his animated architectures. He revisits photographs to extract the architectural essence.
See some selective works of Stampa below:
1111 Lincoln Road by Herzog & de Meuron, photo © Hufton+Crow
Bank of China Tower by I.M. Pei
Caja Granada by Alberto Campo Baeza, photo © Hisao Suzuki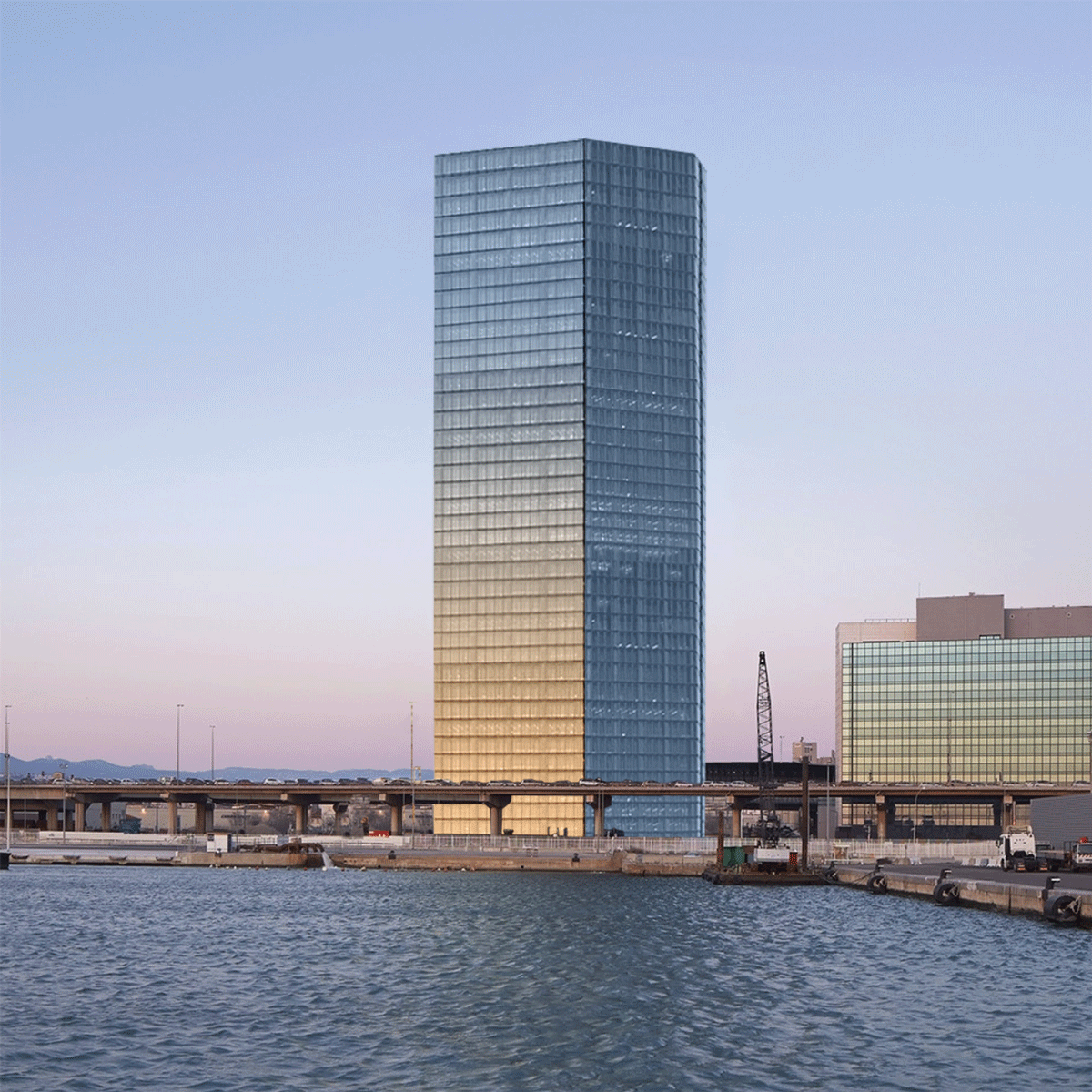 CMA CGM Headquarters by Zaha Hadid Architects, photo © Hufton+Crow
Swiss National Museum by Christ & Gantenbein, photo © Roman Keller
Twisting Towers by BIG, photo © Robin Hill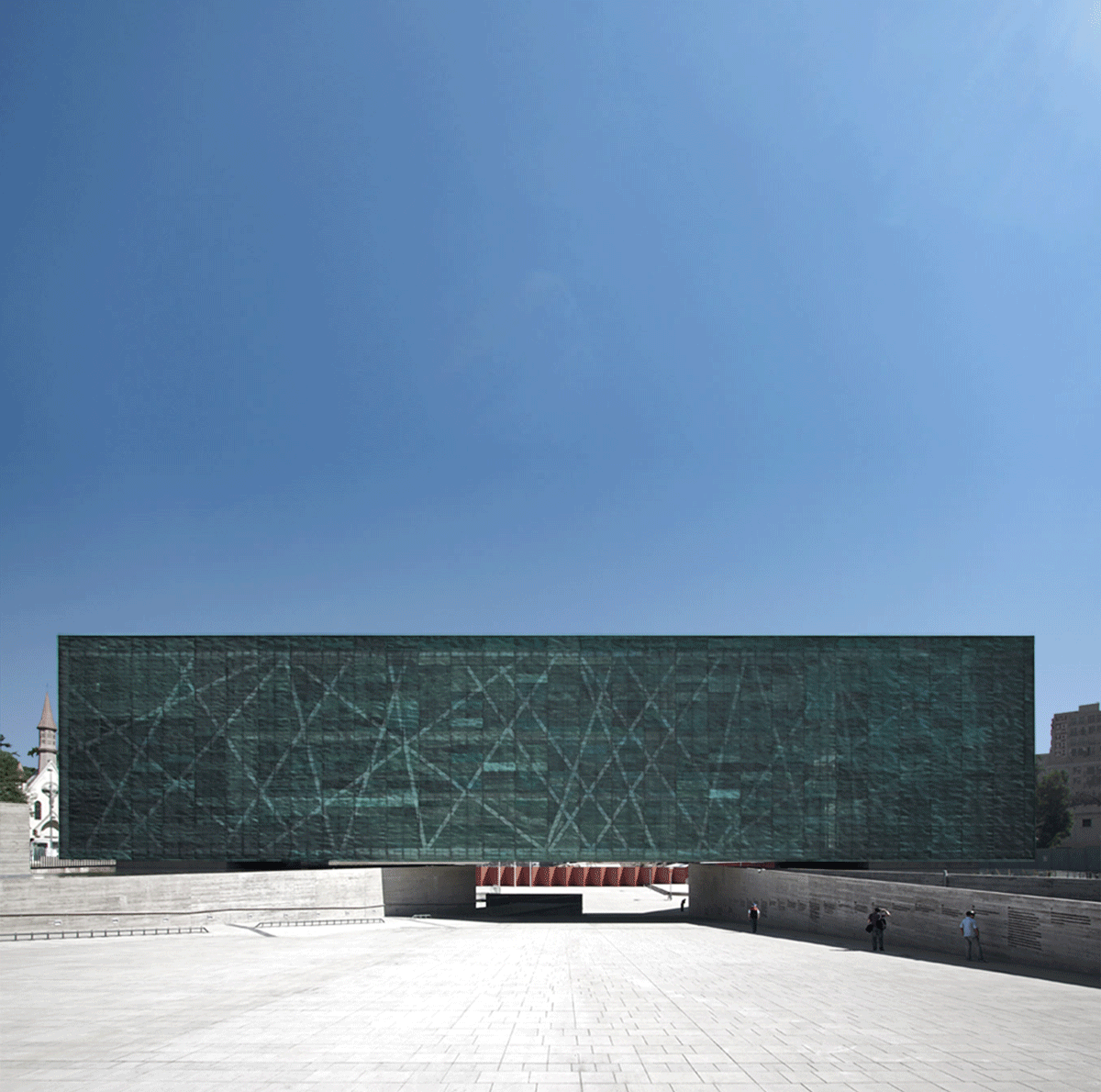 Memory Museum by Estudio America, photo © Nicolas Saieh
Mirador Building by MVRDV and Blanca Lleo, photo © Luis Garcia
Porta Fira Towers by Toyo Ito AA + Fermin Vazquez (b720 Arquitectos), photo © David Cardelús
Theatre Agora by UNStudio, photo © Christian Richter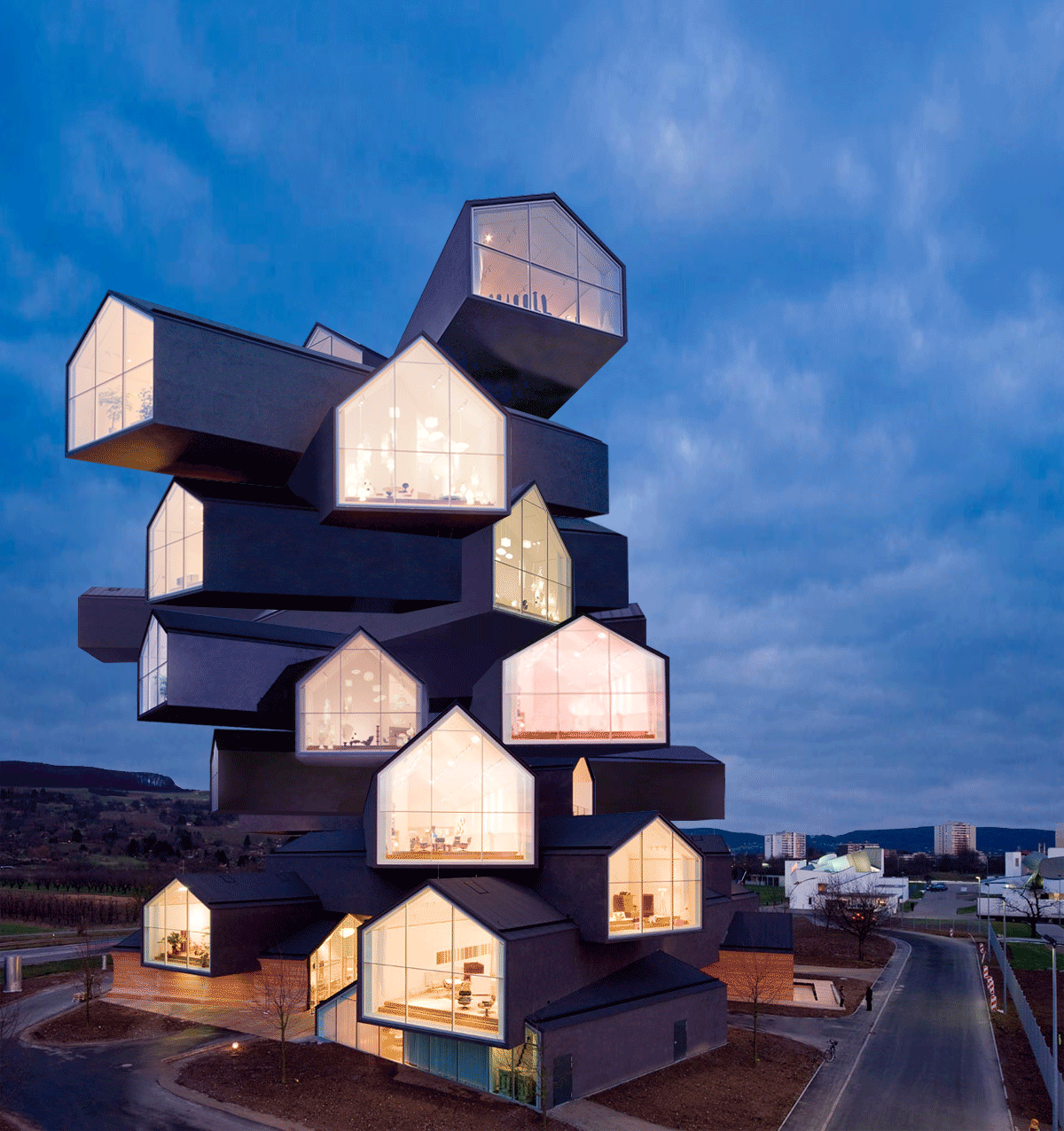 VitraHaus by Herzog & de Meuron, photo © Iwan Baan
Zollverein School by SANAA
Top image: Solomon R Guggenheim Museum by Frank Lloyd Wright, photo Mito & STUA design
> via Axel de Stampa