The controversial Dubai Frame opens to public despite copyright claims of the architect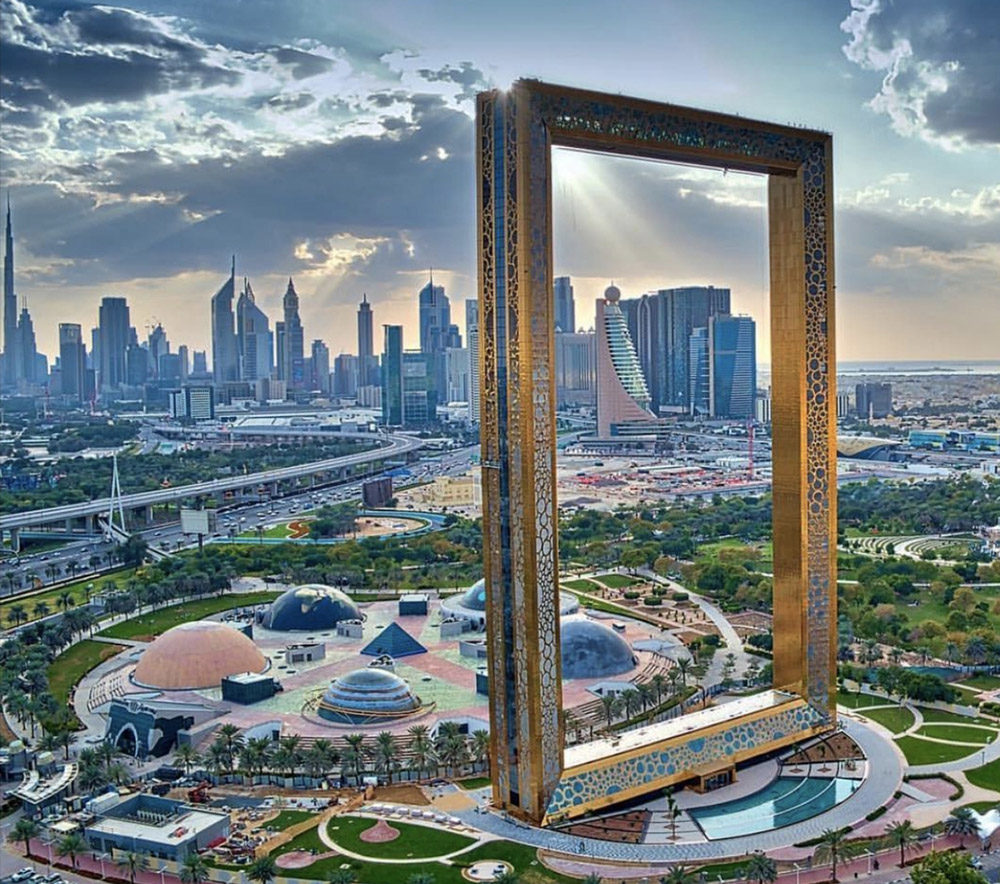 Dubai's controversial project "The Dubai Frame", also described as the "world's largest picture frame" has been opened to the public on January 1st, 2018 in the UAE. The 150-metre high and 93-metre wide giant frame offers visitors from all around a spectacular journey through time on three different levels, is designed to present old Dubai, present Dubai and future Dubai.
The Dubai Frame, soaring above Zabeel Park, was originally designed by Mexican architect Fernando Donis, who also designed Dubai's Porsche Design Towers, and the Dubai Renaissance Tower. But, the Dubai Frame has become a controversial project since 2008, after Donis won a competition in 2008, organized by German elevator company Thyssen Krupp in collaboration with the International Union of Architects (UIA).
Image courtesy of The Dubai Frame
Donis won the competition as designer of the project and received $100,000 prize for winning the competition. After that, Donis claims that he was asked to takeover an advisory position and sign a contract that would prevent him from going to the construction site, undertake his intellectual property, and never allow him to promote the work. According to the architect, when he refused that, he says they simply hired another consultant and cut him off.
"They took my project, changed the design and built it without me," said Fernando Donis The Guardian newspaper, in an opening week of the project.
New York-based lawyer Edward Klaris filed a suit on behalf of Fernando Donis in the United States federal court last year against the Dubai Municipality and ThyssenKrupp Elevator, but the case did not reach any conclusion.
"The United Arab Emirates puts itself out there as a country that respects intellectual property, yet it will blatantly infringe copyright. The Dubai legal system makes it impossible to sue the municipality unless the municipality gives you authority to sue them. They give themselves sovereign immunity against any lawsuit," said Edward Klaris.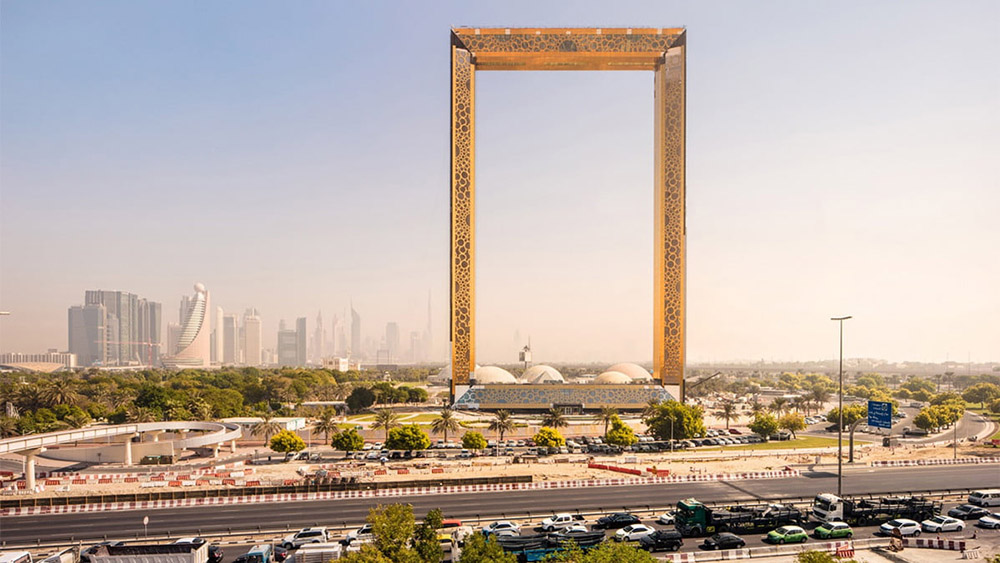 Image courtesy of The Dubai Frame
The exterior skin of Dubai Frame, inspired from the logo of Expo 2020, features a golden pattern and mirrors the the logo of Expo 2020. The mega frame is comprised of two towers, which are connected by a 100-square-metre bridge, and it has a 25-square-metre glass panel in the middle offering a great 360 degree view.
On the ground floor, there is a museum that will showcase Dubai's transformation from fishing village to metropolis. It is expected that the $44 million Dubai Frame will become a major tourist destination in the city, like the Burj Khalifa and the Burj Al Arab. Visitors can visit the Dubai Frame by only paying 50 dirhams (£10).
Top image courtesy of mymodernmet
> via The Dubai Frame