CM Mimarlik created "rhizomatic" space for HEPIstanbul Housing with irregular window arrangement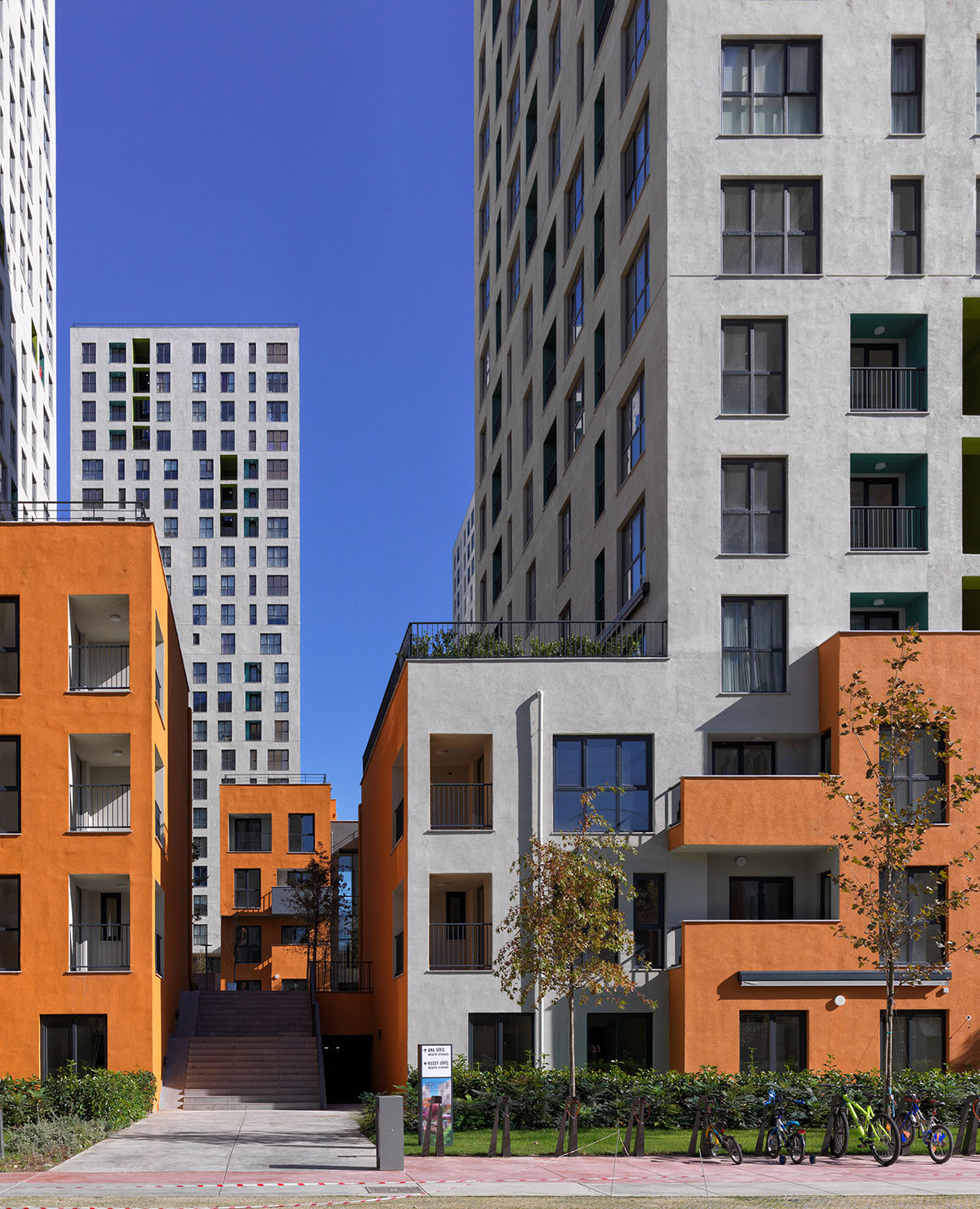 Istanbul-based architecture firm CM Mimarlık has completed a new residential development in Istanbul, which arranges low-rise and high-rise residential blocks with internal pathways and with different colour-palette.
Named HEPIstanbul, the 253,000-square-metre development draws a monolithic appearance, presenting different types of 1422 units in total. Due to the fragmentation of the residential blocks, the project is designed based on a "centreless movement" where all attraction points are hidden.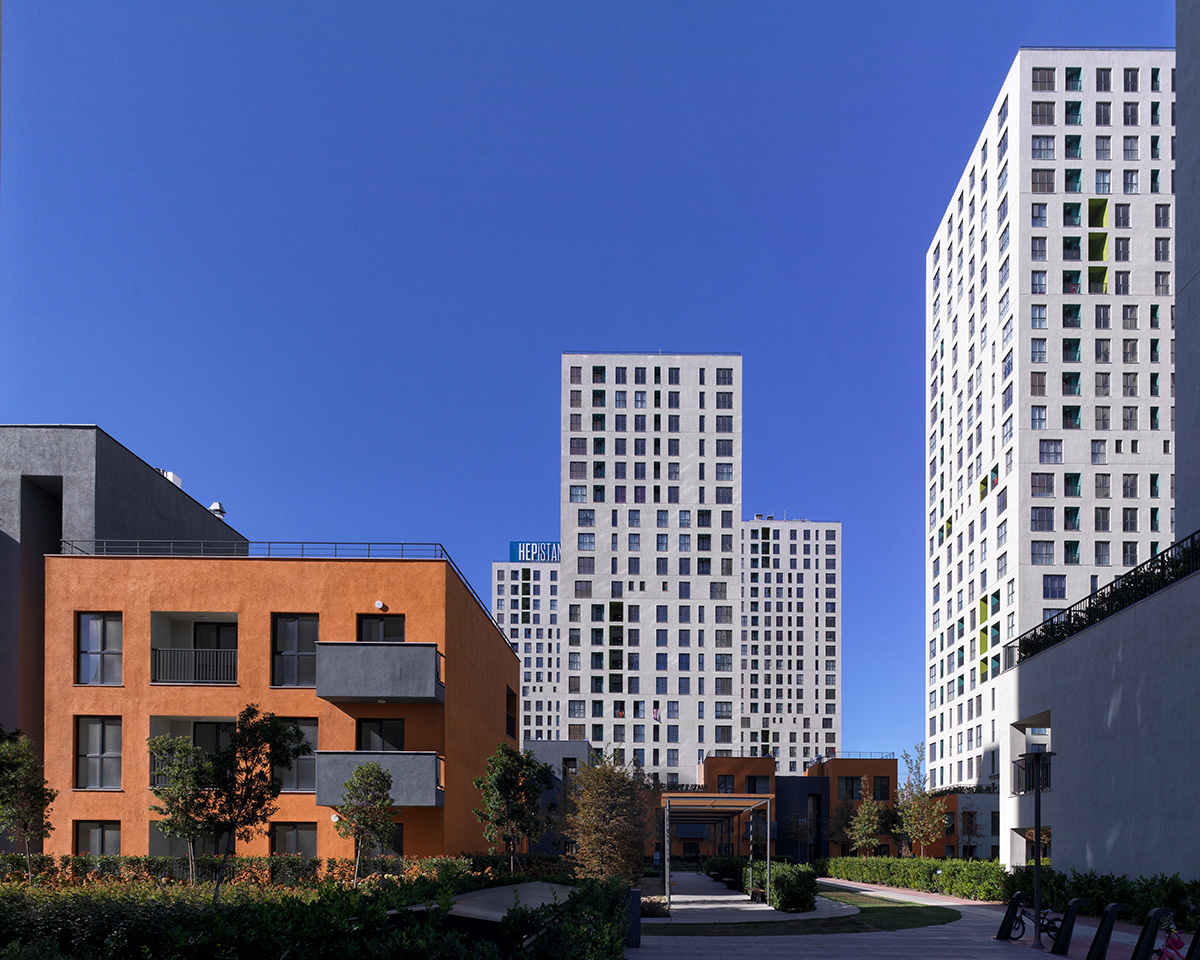 Located in the Istanbul metropolitan area, Esenyurt - which is commonly known with a fast increasing demographic with the domestic migration - the region is inhabited mostly by mid-class socio-economic families.
As the site takes place in the middle of a very dense traffic hub, on a low altitude, without any vista, these parameters led to setup an inverted social life, open spaces optimizing neighborhood relations in HEPIstanbul development.
The project's core design principle is described as "rhizomatic" space with its horizontal and vertical relations, as it doesn't have a centralised entrance in general plan.
"On 56,000-square-metre site area, the given maximum %40 lot coverage is only used as %28. The total foot print is tried to be reduced to allow maximum open and green space uses, courtyards," said CM Mimarlık.
"To obtain that low rise and high rise buildings are mixed. The high rises are diverted according to direction, shadow, wind and access point," added the studio.
A "rhizomatic" spacial organisation is designated; no centres, with the attraction points all around. This led to create secondary passages, courtyards on different levels allowing the critical air flow.
For the sun penetrate inside all the compound, the heights of the buildings aligned on the North-South axis decreases through east. West masses have different gauges blocking the negative effects of the highway and the West sun.
High-rise blocks, reaching at 25 storey, are accepted as the effective limit both for construction/financial issues and comfort. The units, 1422 in total, are designed in a container logic with different sizes, and placed in various positions in a floor typology.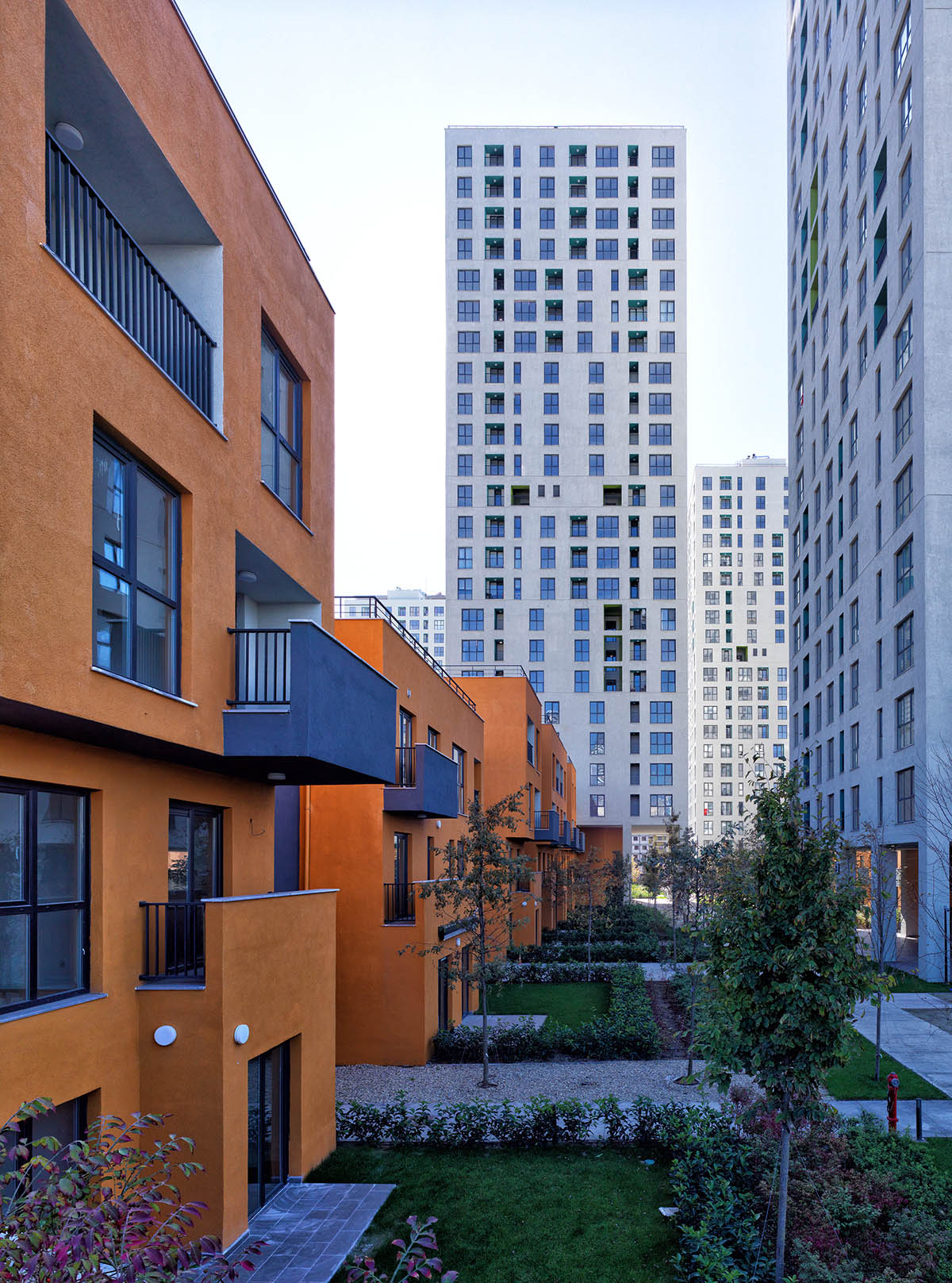 This differentiation is also the main element for their facade design. The low rise row houses have also different heights allowing the roofs to be used as public roof gardens or terraces.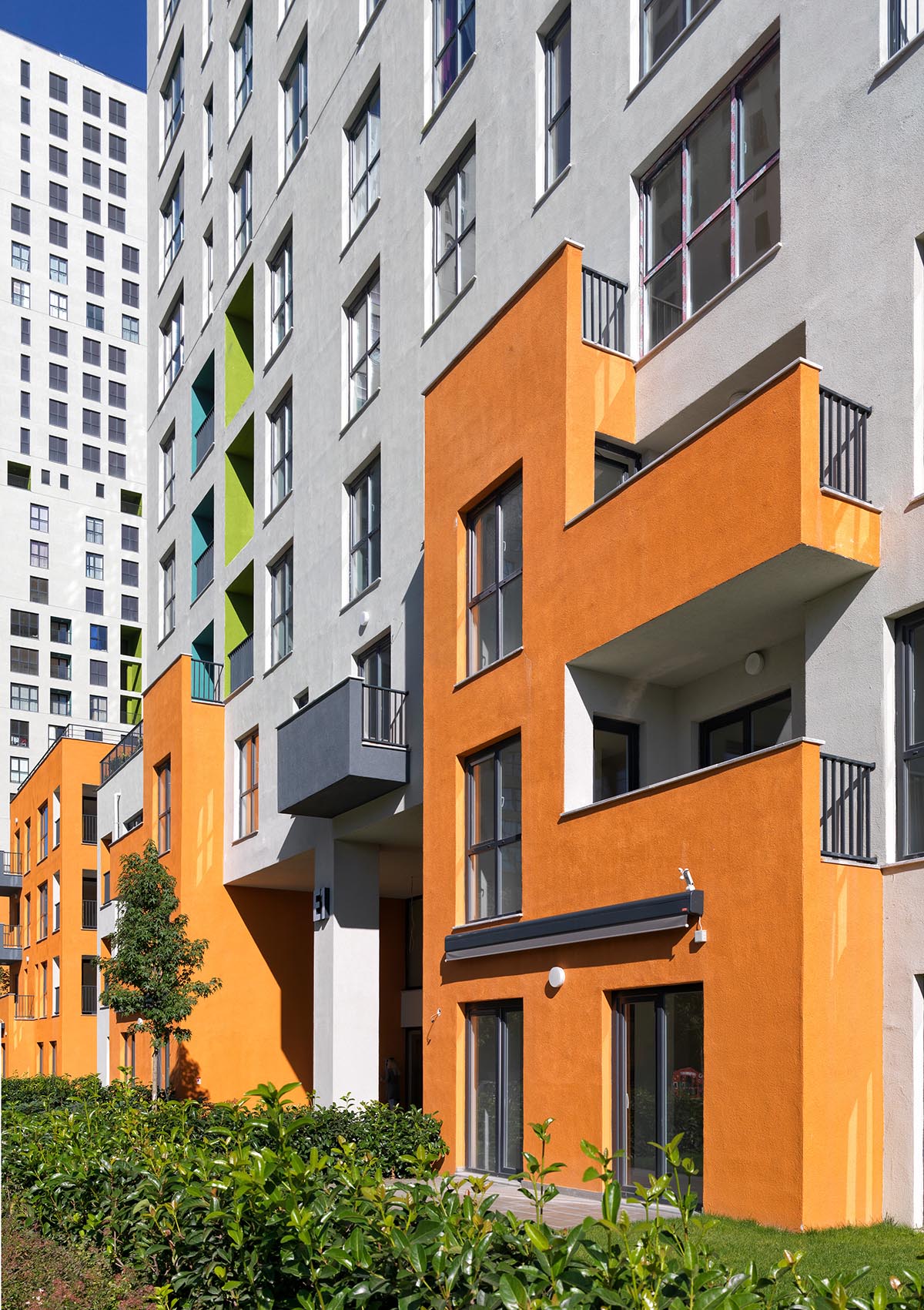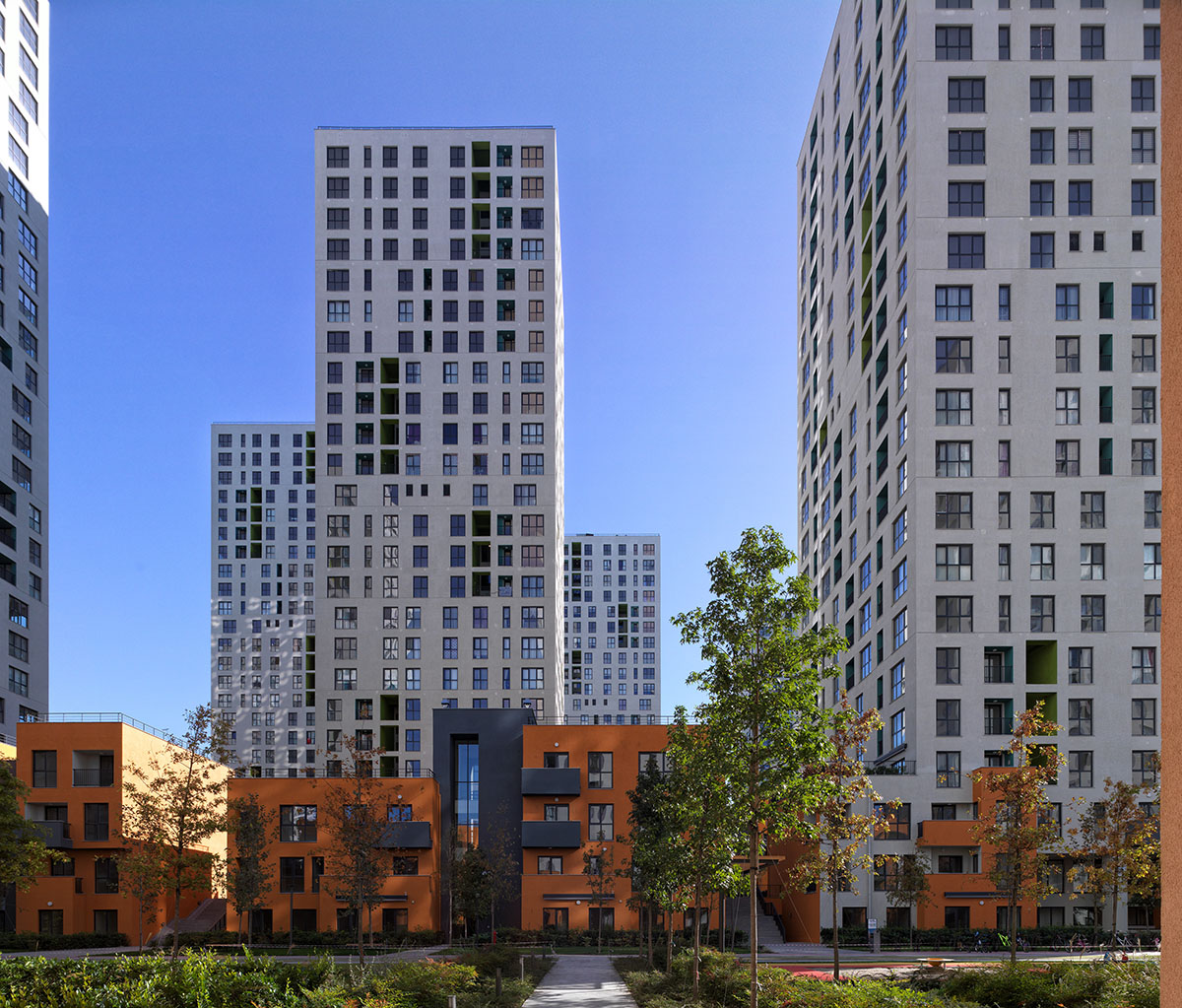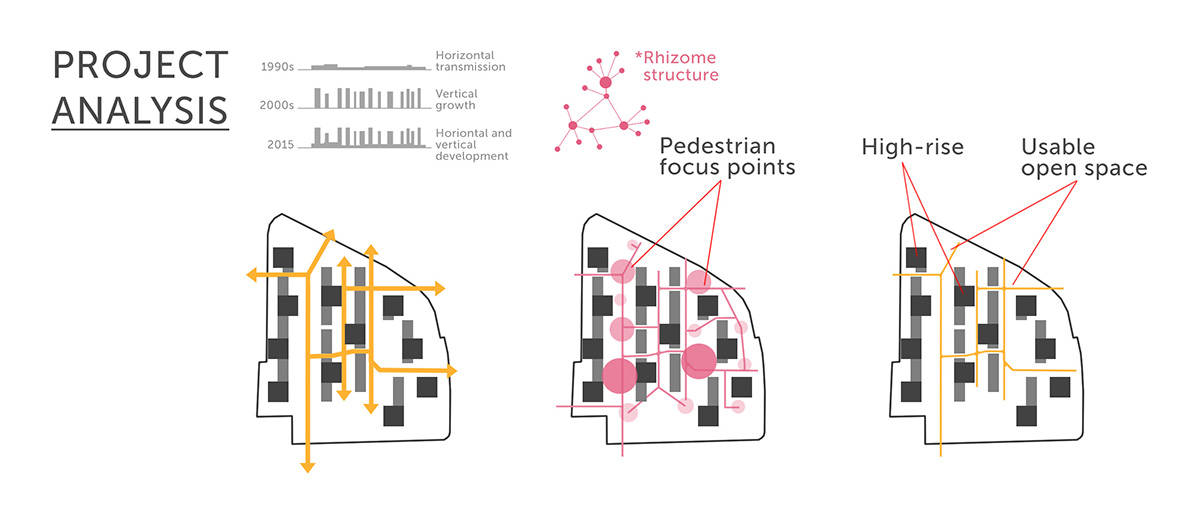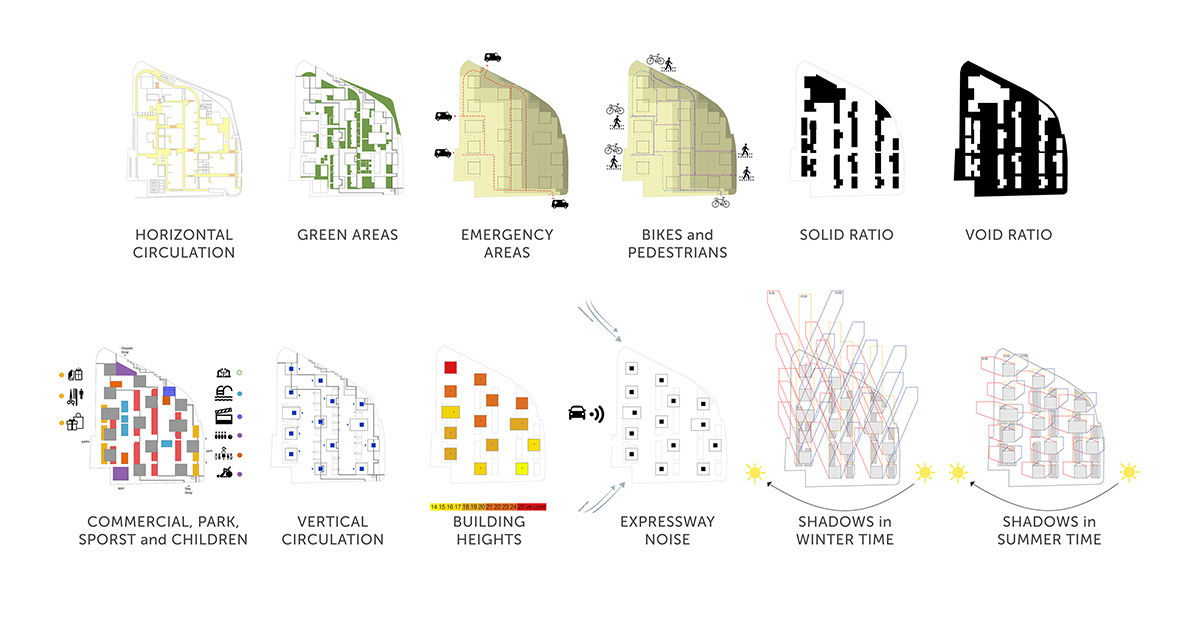 CM Mimarlık previously completed the Vinero Winery & Hotel in Canakkale's Eceabat district in Gelibolu, Turkey. The studio also completed Dogus Holding Headquarters in Istanbul, Turkey. CM Mimarlık is the winner of WA Awards in the 19th Cycle with Adapazari 11005.
Project facts
Project Title: HEPIstanbul Housing
Project Location: Esenyurt / Istanbul / Turkey
Architects: CM Mimarlik / Cem Sorguc
Design Team: Cem Sorguc, Tolga Yagli, Sezin Ergene, Cigdem Yalrsu, Cuneyt Senturk, Ege Adas, Serra Ayhan, Amina Rezoug, Gizem Candemir, Eda Aytekin, Deniz Gezgin, Gizay Ozum, Tutku Sevinc, Elvan Cakit, Ozlem Yilmaz.
Client: Tekfen Real Estate Development Group
Gross Floor Area: 253.000 sqm (total constructon area)
Costs: (Estimated) 104.000.000 $
Main Contractor: Tekfen Real Estate Development Group
Civil Engineering: Protek Group
Mechanical Engineering: Cilingroglu Engineering
Electrical Engineering: Fundamental Design and Consultancy
Facade Consultancy: CWGFire Protection
Consultancy: Etik Engineering
Landscape Design: Arzu Nuhoglu Peyzaj
All images © Cemal Emden
> via CM Mimarlık