Issei Suma completes a series of wooden-tent structures for Japan's local community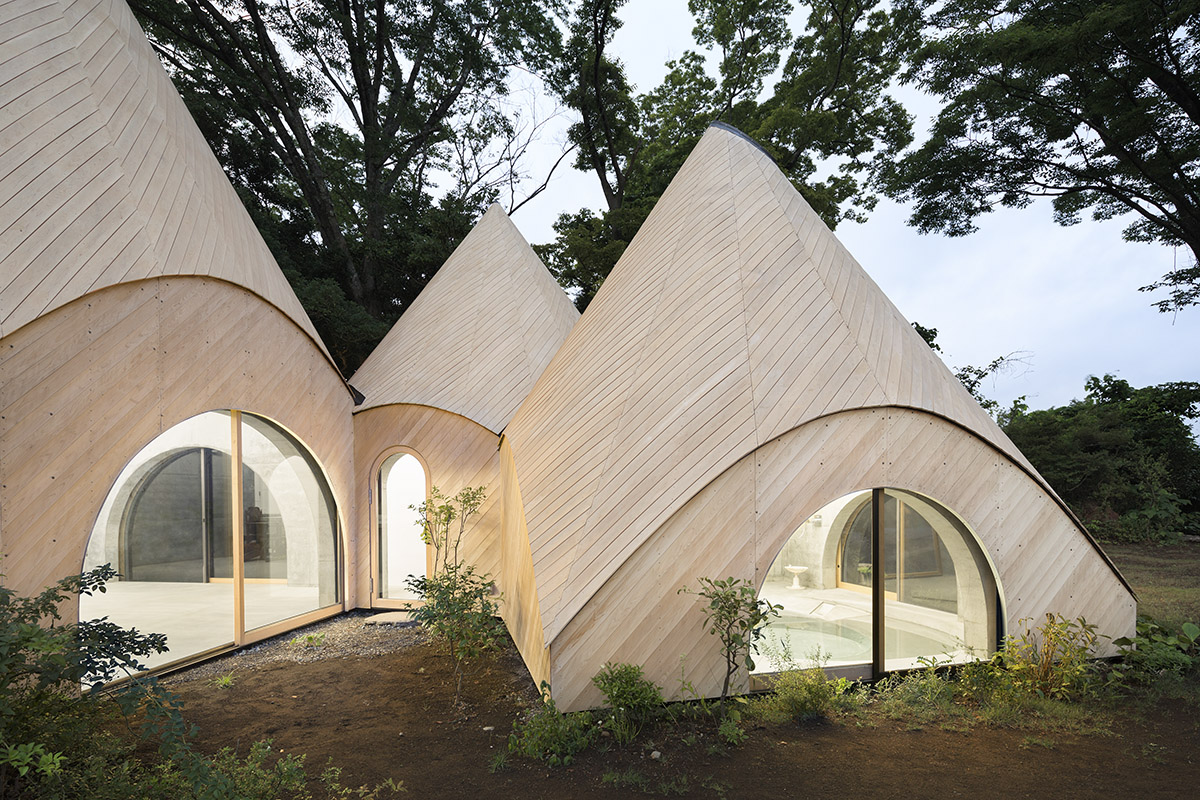 Tokyo-based architect Issei Suma has completed a cluster of wooden-tent structures in Japan to provide meal and accommodation to the elderly people in the local community. Named Jikka, each unit as 'an unembellished primitive hut' or 'holly chapel' is interlinked to each other and comprises different heights at the site.
The triangular units are located in Japan's Shizuoka prefecture, the site is located at the top of the mountain ridge which to top has been cut off and flatted by the previous owner. Jikka was designed for two ladies in their 60's, one a social worker and the other a cook.
Occupying a total of 100 square meters space in five segments, Jikka units basically serve as a house, restaurant and accommodation with nursing care for the elderly and the disabled people. This small complex of five little huts joint together and the whole structure is wrapped by timber with semicircular windows.
The main structure of Jikka is made of reinforce concrete. The newly-built rebuilds and recalls the original mountain ridge by giving each hut different heights.
The restaurant is open to the public, opened daily serving using local ingredients and the guest room with wheelchair accessible bath are for the elderly and the disabled who needs nursing care. The interior spaces are left as exposed concrete with a very large kitchen and preparation table. The interior spaces are flexable and easy to move inside.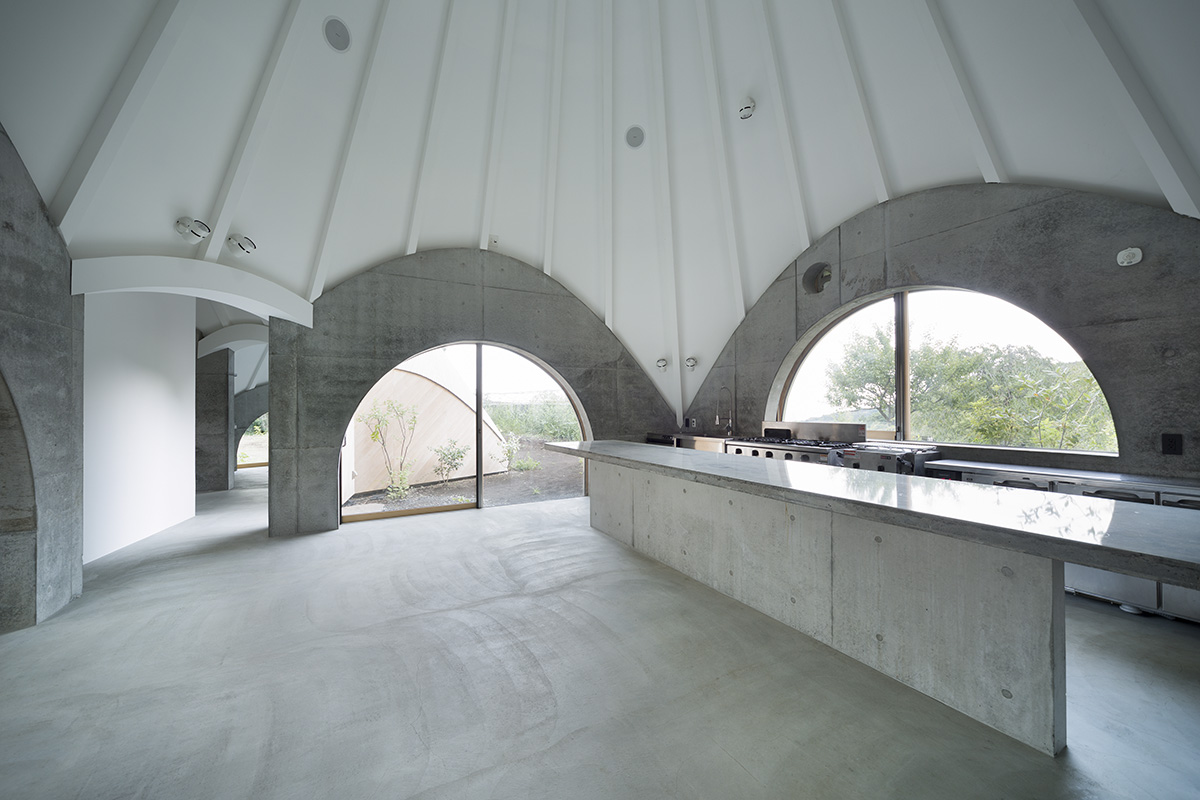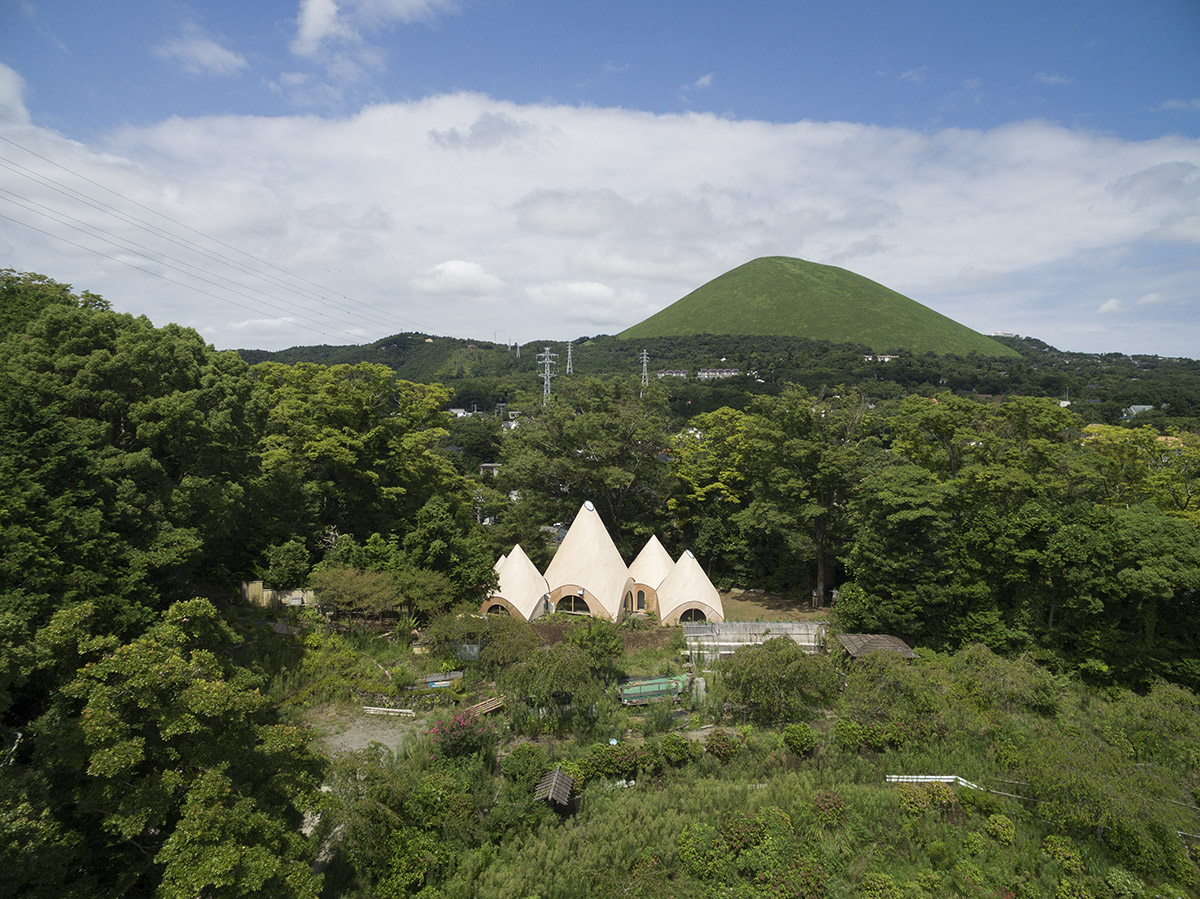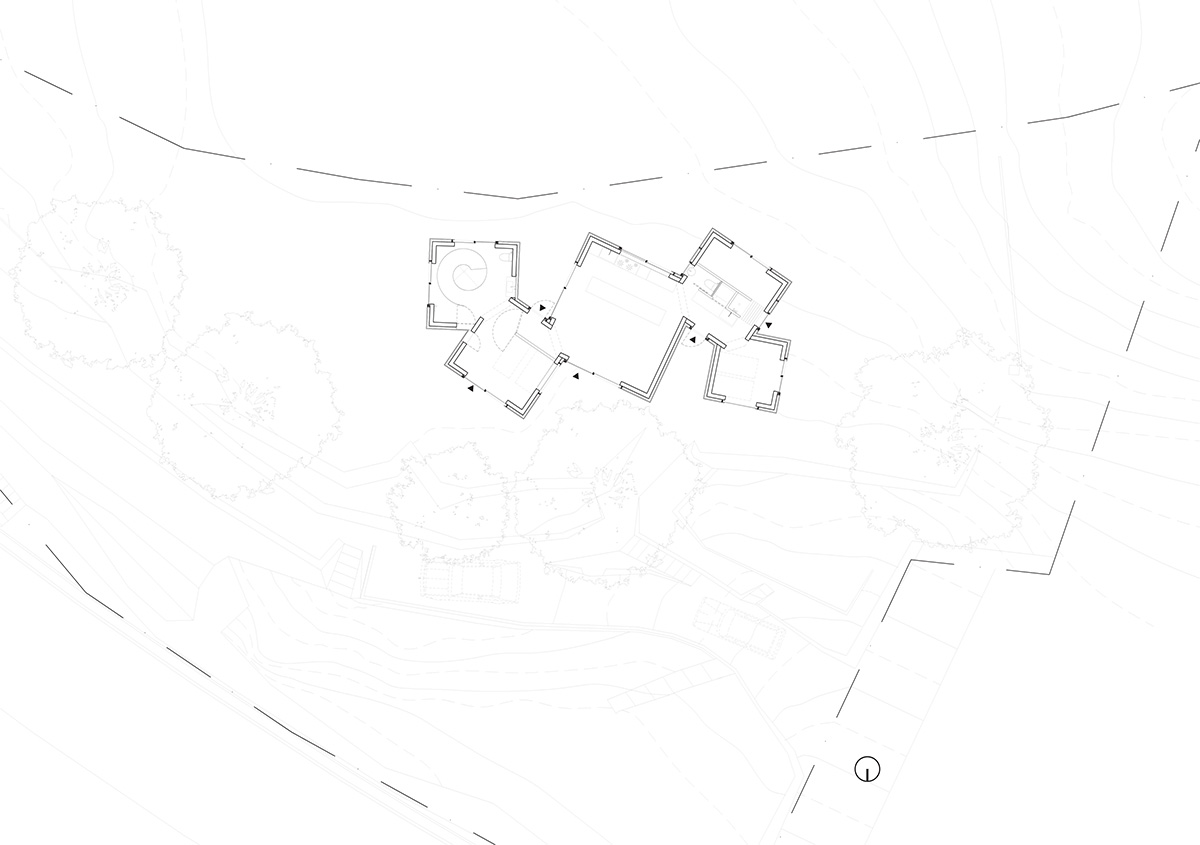 Jikka site plan
Jikka sections
Project facts
Design: SUMA/issei suma
Contractor: Hirai Construction
Structural engineer: Nawaken-jm
Structure: RC+timber frame(roof)
Total Floor Area: 100 sq/m
Built: 2015/9
All images © Takumi Ota
> via Issei Suma