Building Pictures revealed its latest architecture video 'Gomos System' designed by Samuel Gonçalves
all images © Building Pictures
Building Pictures has revealed a new architecture film titled 'Gomos System' designed by Samuel Gonçalves (SAAS). Portugal-based Building Pictures explores and presents unusual details and unspoken buildings in their movies that brings new young generations architects' projects into the world stage. Building Pictures tells a special narrative stories of spaces to expand the boundaries of communication of architecture.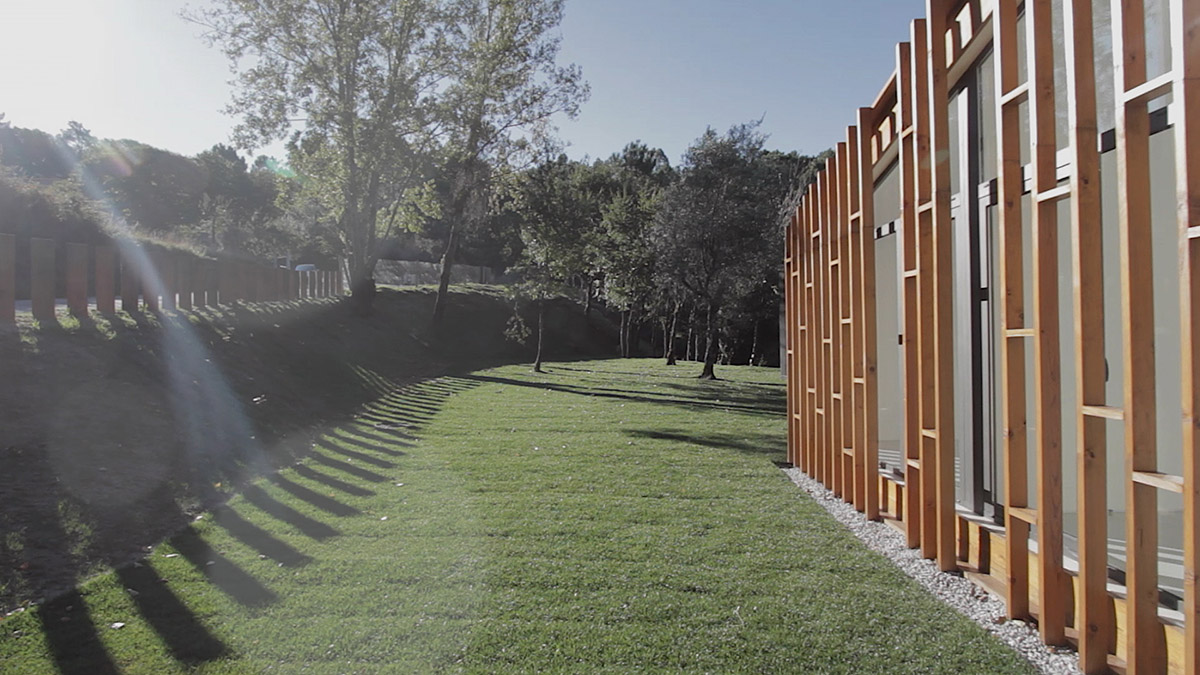 The Gomos System video tells de story of a modular construction system made of concrete units produced in factory which allow an easy transportation and a quick assemblage. Gomos System is a revolution in the constructive process of a house. Instead of waiting months for your dream house, now you can have it in 3 days. The video shows how quick and easy it is to build this house with an evolutionary concrete modular system that translates into a contemporary design with vernacular values. The first unit of this project was built in Arouca and it's the result of twenty companies that have several roles in the construction process. Samuel Gonçalves is the architect in charge of exploring and putting together the skills of each company and take the most of them for this work.
The architecture studio explains that the Gomos System results from a business R&D project and consists of a concrete modular system which presents an accurate and efficient answer to the contemporary need of simplifying and accelerating the building processes. It is an evolutionary system, in which every single module (Gomo) leaves the factory completely ready, including all interior and exterior finishings, insulation systems, window frames, water and electricity installations and also fixed furniture pieces.
The building assembly on site is done in a few days, just by joining these modules together. This building process can be summarized in four different phases: (1) structural modules production, (2) cladding and hardware, (3) transportation and (4) assemblage. The Gomos System focuses on four cases in the development of the project: Flexibility, Simple transportation, Energy Efficiency and Construction Quality.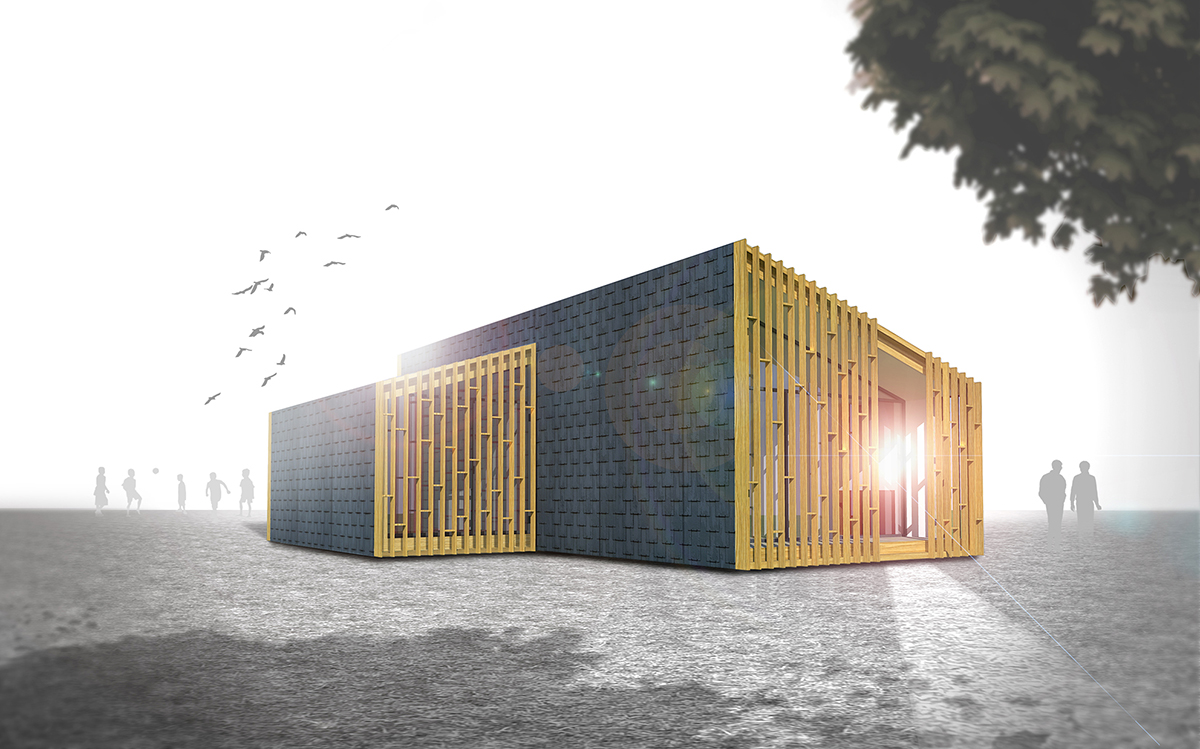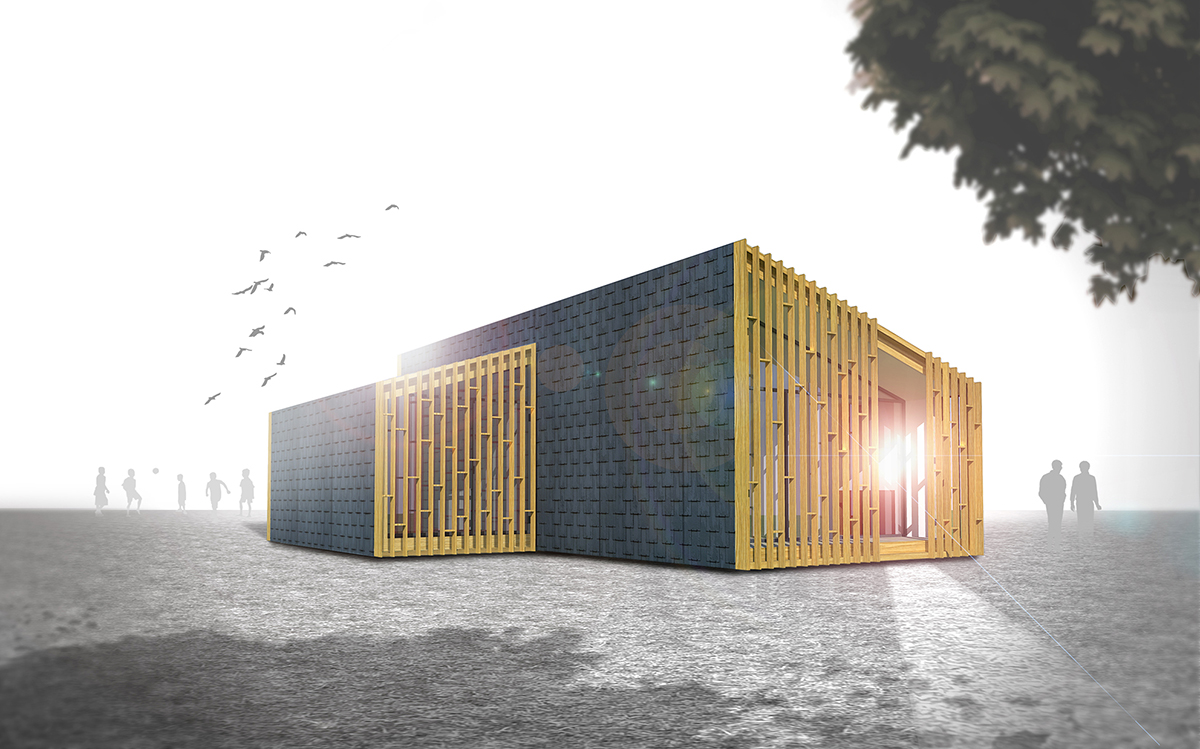 axonometric drawing and plan view
axonometric drawing and plan view-2
axonometric drawing and plan view-3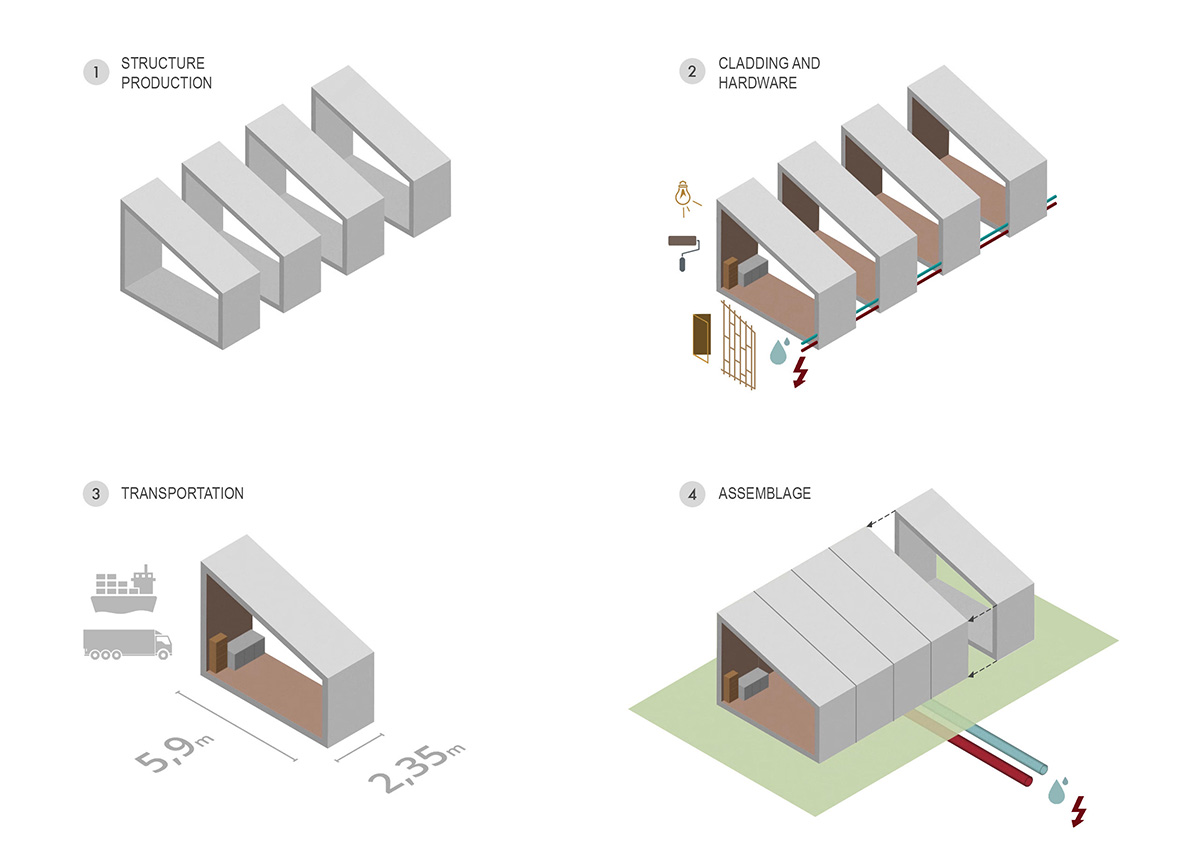 mass diagrams
front view
section
site plan
plan of the house
Project Facts
Architecture: SAAS / Samuel Gonçalves
Engineering: GeoXL, Engineering and Innovative Solutions
Prefabrication and assembly: Farcimar, Soluções em Pré-Fabricados de Betão
Construction and Components: AECA – Associação Empresarial de Cambra e Arouca
Category: Constructive / Housing System
Status: Built
Year Built: 2015
Construction area: 80 m2
Predominant materials: Reinforced Concrete, Wood, Slate
Location: Arouca, Portugal
Client: Municipality of Arouca
Trading: Farcimar, Soluções em Pré-Fabricados de Betão
Direction & Production: Building Pictures
Photo Direction: Building Pictures
Post-production: Building Pictures
Music: creative commons - YACHT - I'm In Love With A Ripper Instrumental
2015 |2'35" | 16:9
Project: Sistema Gomos
Motion Graphics: João Pessegueiro
> via Building Pictures