WAC AT VENICE ARCHITECTURE BIENNALE 2016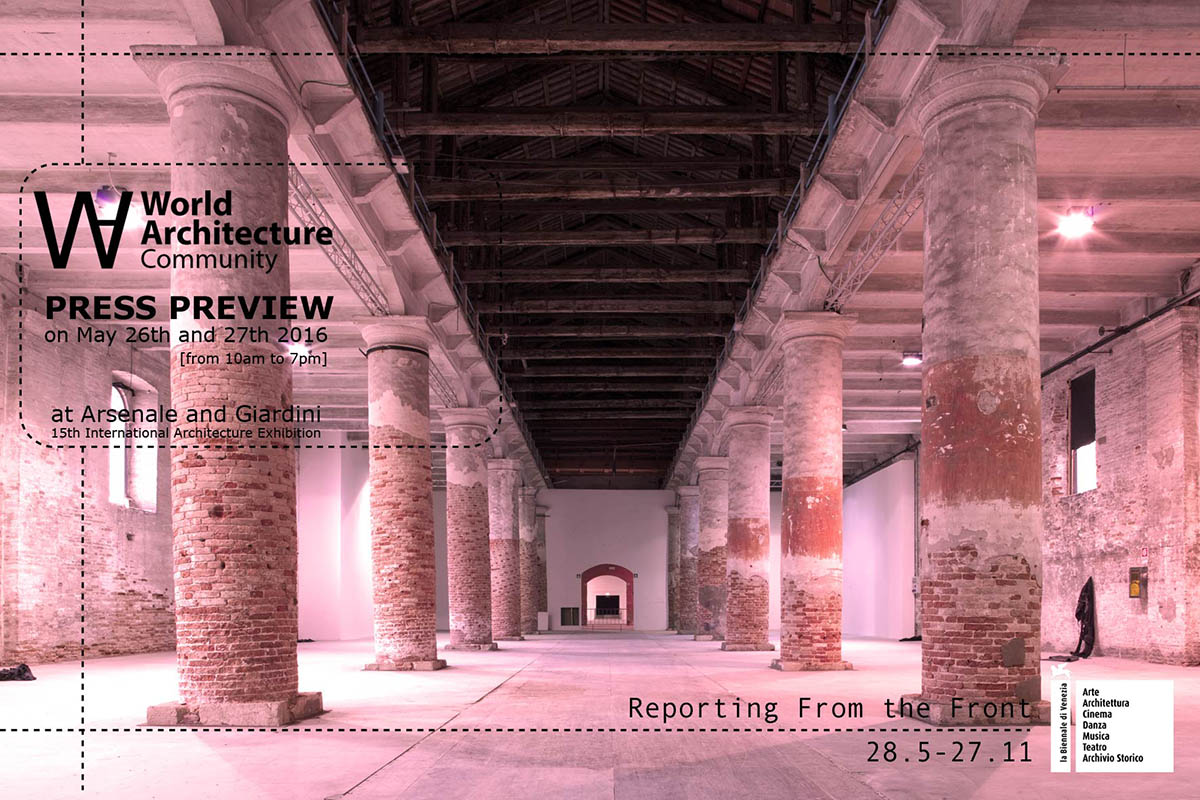 Hello WAC Members!
The world's biggest architectural exhibition 'Venice Architecture Biennale 2016' kicks off later this week. World Architecture Community will be in Venice this week for the press preview of the 15th International Architecture Exhibition and bring you all the news from the two-day special opening.
The opening is taking place at the Arsenale and Giardini in Venice on May 26 - 27, WAC team will provide live coverage on our Instagram and Twitter to share images and info about the most interesting events, meetings and exhibition.
The Venice Architecture Biennale 2016 is curated by Chilean architect Alejandro Aravena and his reformist theme Reporting From The Front will force architects to investigate radical and much more underestimated parameters of the most important global issues. We will share with you the best contributions and the most speculative pavilions addressing to the Aravena's transformative theme.
If you are in town, we encourage you to use this hashtag #WACBiennale on twitter and instagram to help us select what is relevant. If relevant to the community, your twit will also be retweeted to our 100,000+ followers on @WACommunity.
Please follow us!