Alejandro Aravena uses 100 tons of waste material at the Venice Biennale's introductory rooms
The world's biggest architectural exhibition 'Venice Architecture Biennale 2016' opened its doors on Saturday, May 28 to the visitors from all around. Chilean architect Alejandro Aravena's trigerring theme 'Reporting From The Front' tackles with the most global issues that need to be addressed. This year's exhibition 'Reporting From The Front' aims to start conscious action among architects, clients and other governmental authorities to undertake basic problems where basic demands and human rights are at stake.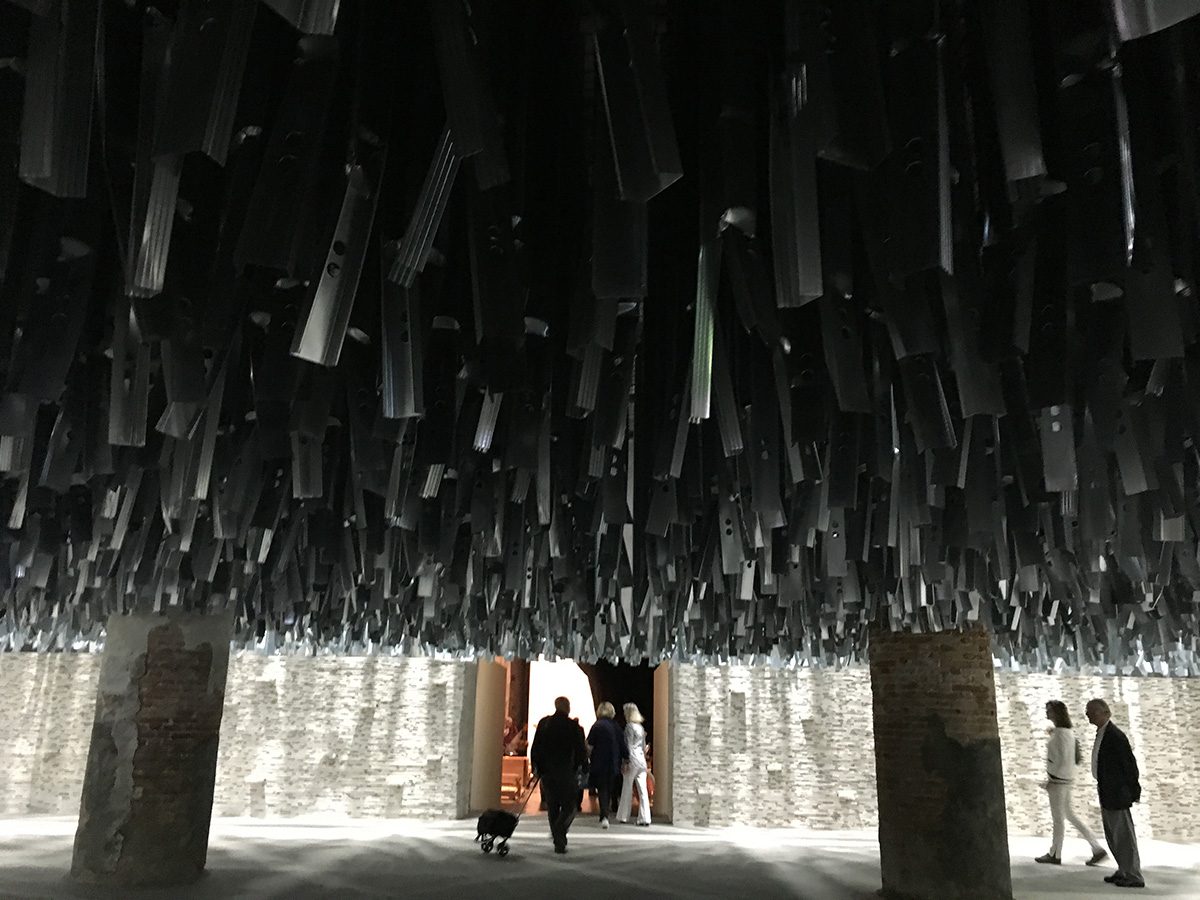 Image © WAC
Regarding this issue, Alejandro Aravena, curator of the Venice Biennale 2016 and founder of Elemental, created a massive steel installation at the introductory rooms of Arsenale and Giardini. The installation is made up of one-hundred tons of waste material produced from the previous year's Art Biennale.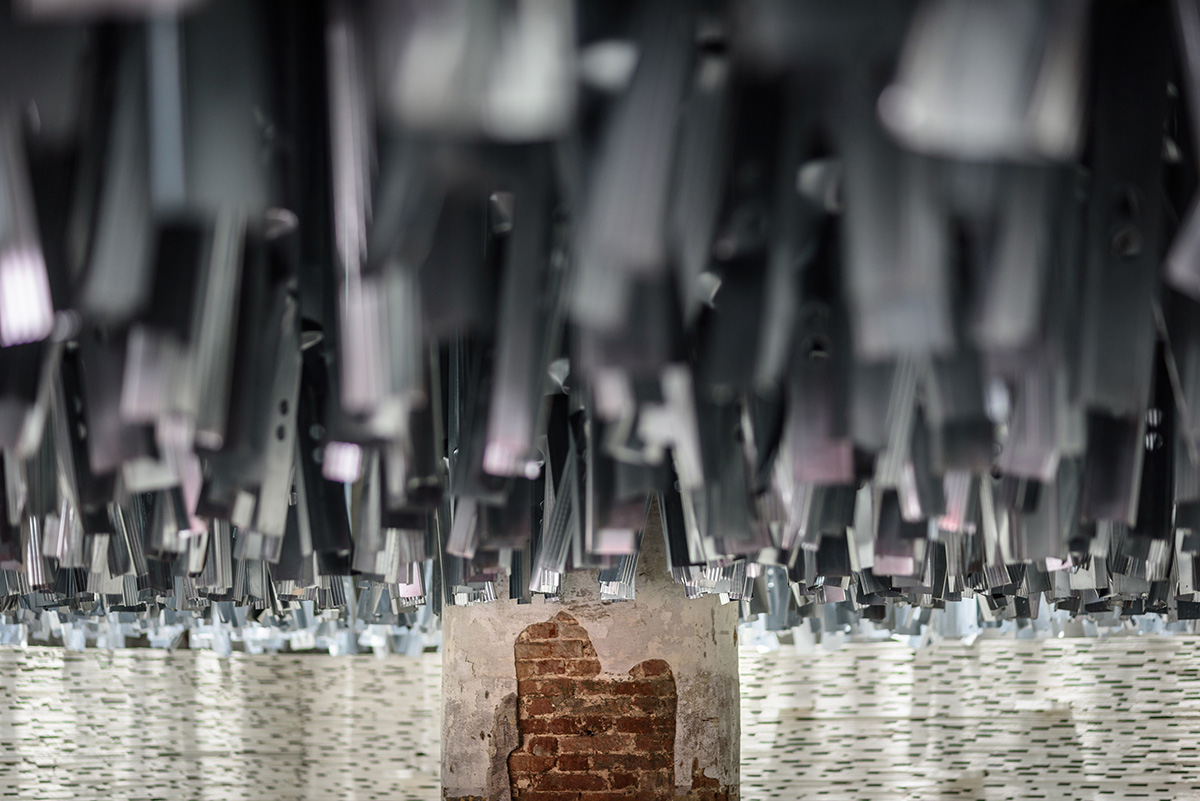 Image © Andrea Avezzù, courtesy of Venice Biennale
Aravena's huge and massive steel curtain forms a contrast and depth between white porous walls and introductory digital screens. Similarly, the walls of introductory rooms were covered with 10,000-square-metres of plasterboard generated from the previous Art Biennale 2015, which are also carrying displaying shelves.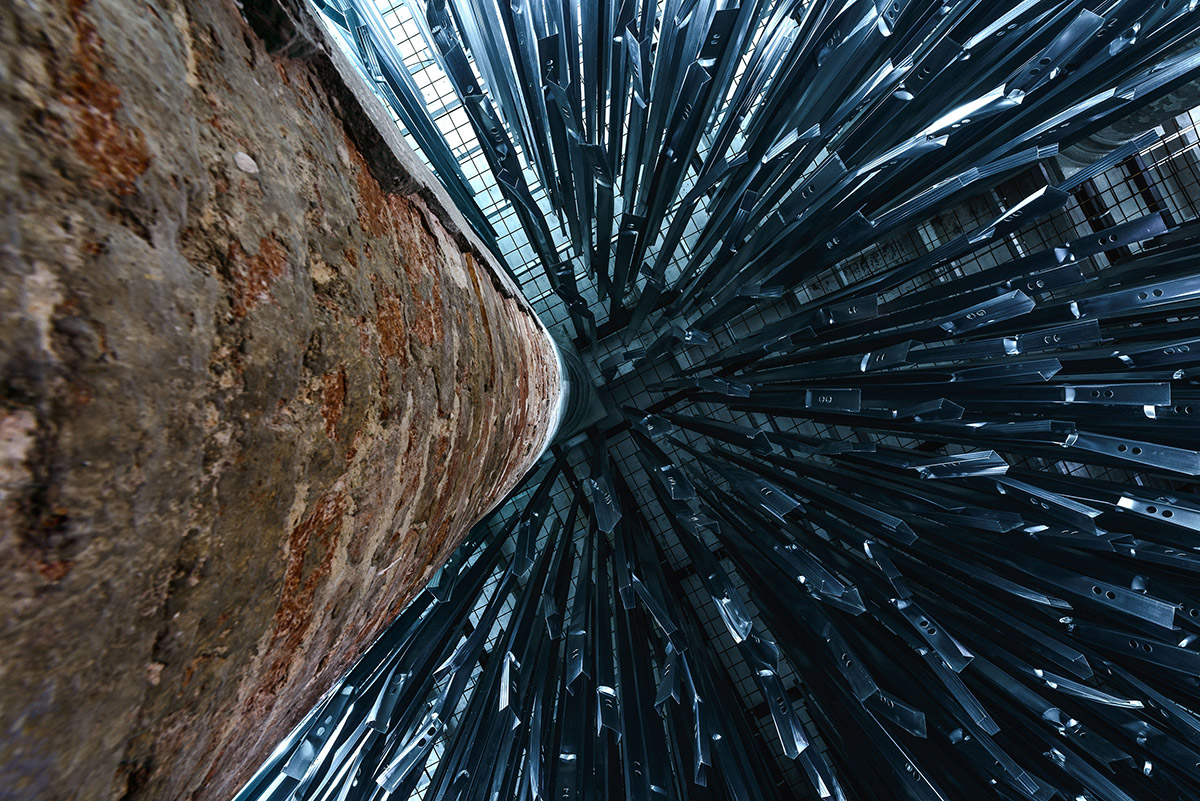 Image © Andrea Avezzù, courtesy of Venice Biennale
All steel pieces are suspended vertically in the room and creates a depressed feeling with its heaviness. The basic approach of Aravena for the introductory rooms is to address to recycling, reuse and sustainability interrogating new aesthetic dimensions in a multi-layered context. Titled as 'The Making of', the introductory room also includes Aravena's personal documentation about the construction of the exhibition and what the visitors will experience in this room.
Image © Italo Rondinella, courtesy of Venice Biennale
This year's theme 'Reporting From The Front' hosts many installations, documentations, and special projects referring to inequalities, sustainability, insecurity, segregation, traffic, pollution, waste, migration, natural disasters, informality, peripheries, and the housing shortage. Alejandro Aravena invited several starchitects including SANAA, David Chipperfield, Wang Shu, Norman Foster, Christian Kerez, Richard Rogers, Shigeru Ban, Tadao Ando and young practitioners to show their risks while producing architectural projects going into such complex fields.
Image © WAC
''We knew of projects that we thought had made a contribution so we wanted to know the story behind them, the difficulties, the tipping points, and the strategies they developed in order to succeed'' stated Aravena.
Image © Luke Hayes
''We wanted to insist (until it becomes a shared minimum flotation level) on those examples that avoid trends and fashion and resisted the temptation of unnecessary frills. We wanted to achieve a certain critical mass of architects, younger and older, known or less known,who were honestly in search of a certain timelessness and yet willing to respond to the challenges of our time'' added Aravena.
The 15th International Architecture Exhibition of Venice Biennale 2016 can be visited till Sunday, November 27th 2016 at the Giardini and the Arsenale.
Image © Luke Hayes
Image © Luke Hayes
Image © Luke Hayes
Image © Luke Hayes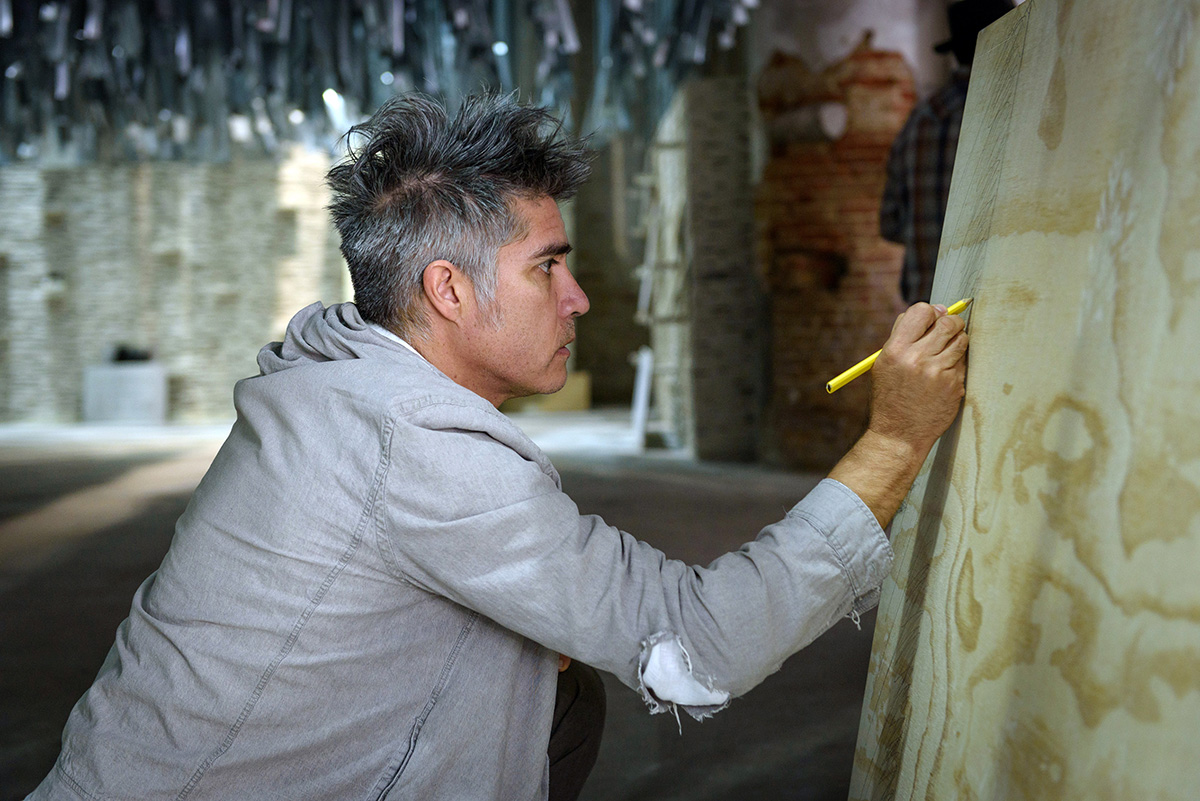 Alejandro Aravena in 'the making of' for the Venice Biennale. Image © Andrea Avezzù, courtesy of Venice Biennale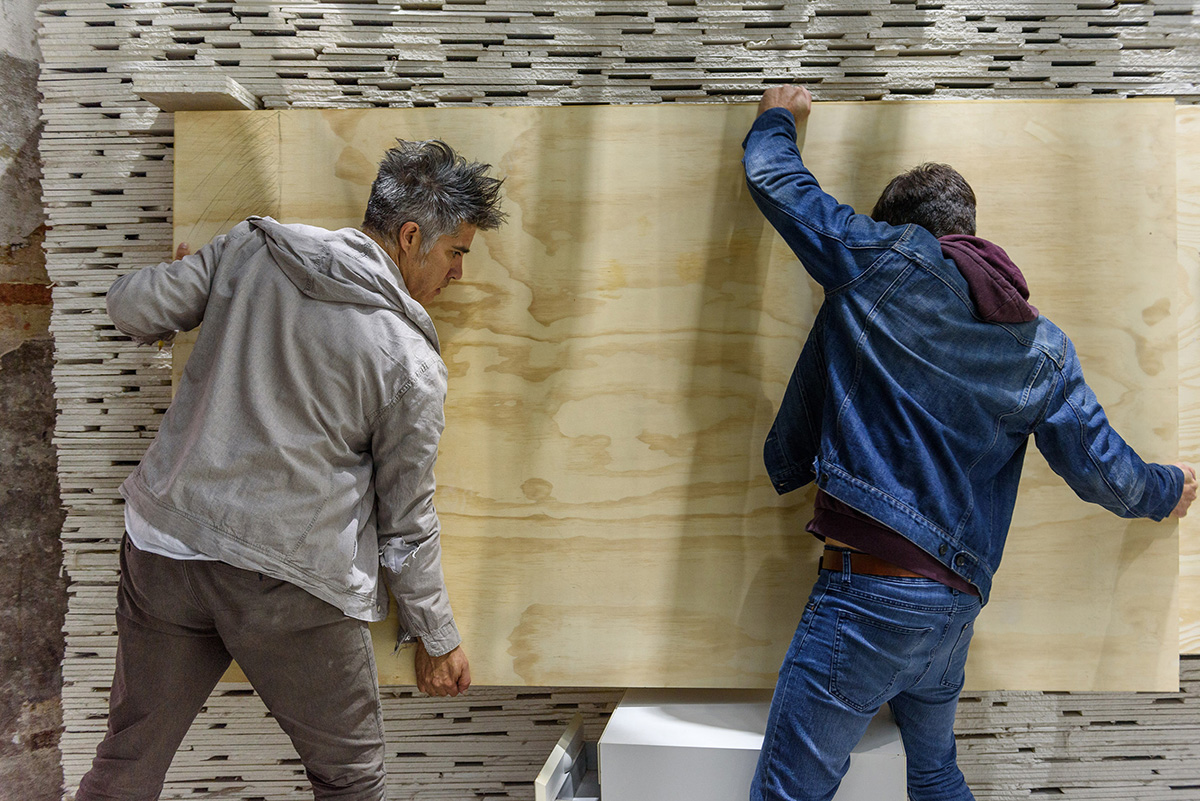 Alejandro Aravena in 'the making of' for the Venice Biennale. Image © Andrea Avezzù, courtesy of Venice Biennale
Top image © Luke Hayes