Mimi Hoang's special lecture on "My Micro NY" at reSITE 2016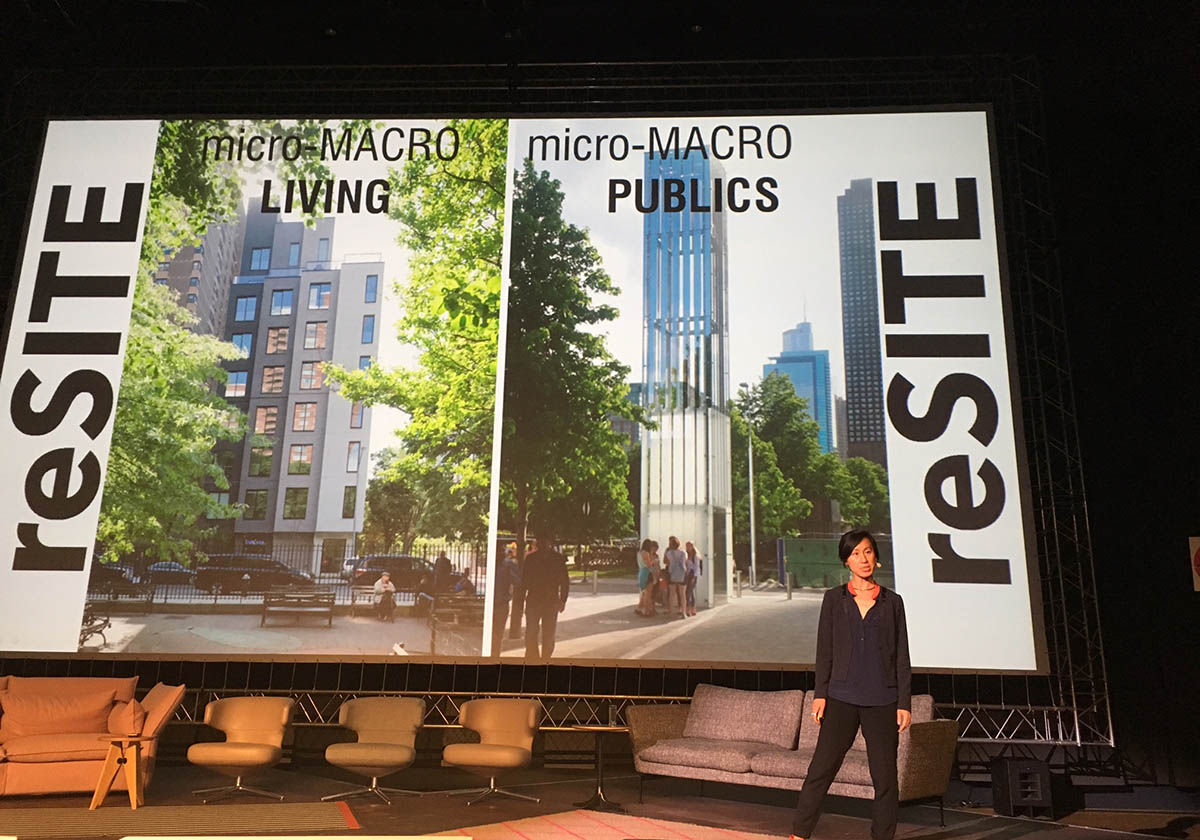 Mimi Hoang, co-founding principal of nArchitects in New York, presented Carmel Palace at reSITE 2016, a new micro-living project, recently completed in Manhattan, New York. Mimi Hoang's Carmel Place (formerly known as My Micro NY), with Monadnock Development, is the winning proposal in the adAPT NYC an initiative launched as part of former Mayor Bloomberg's administration's New Housing Marketplace Plan to accommodate the city's growing small household population.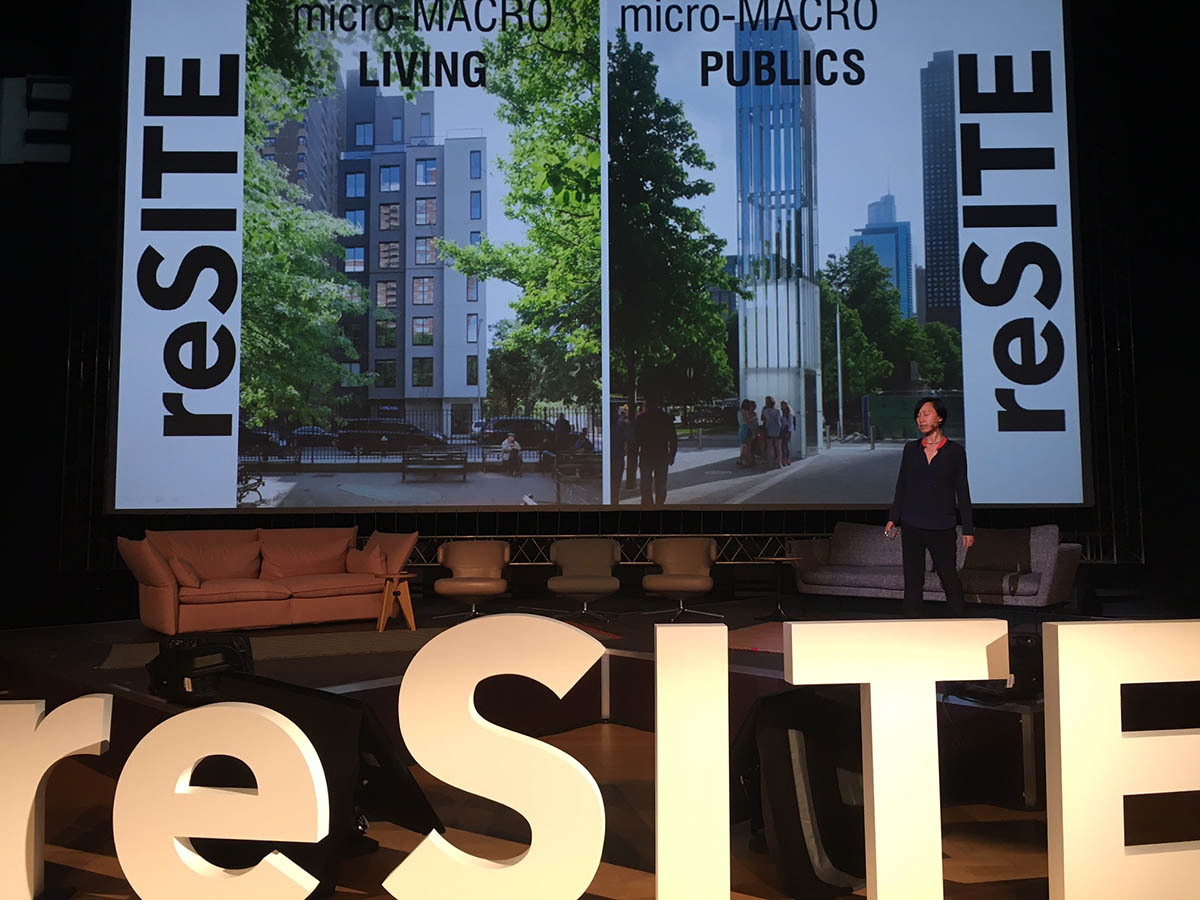 Mimi Hoang explained basic design approaches of micro-units and how these micro-units set out new form living and become a good example of affordable housing in NY. ''We didn't focus on only 'smallness', but also thought many scales of communities'' Hoang explained in her lecture. ''If we design a micro-unit apartment, what should a micro-unit look like? and how a micro vision should be expressed?'' she said.
The now completed Carmel Place provides 55 loft-like rental apartments, ranging in area from 260-360sf net, and complemented by generous shared amenities, setting a new standard for micro-living. The project has been watched closely as a new housing prototype in NYC, and for its groundbreaking use of modular construction.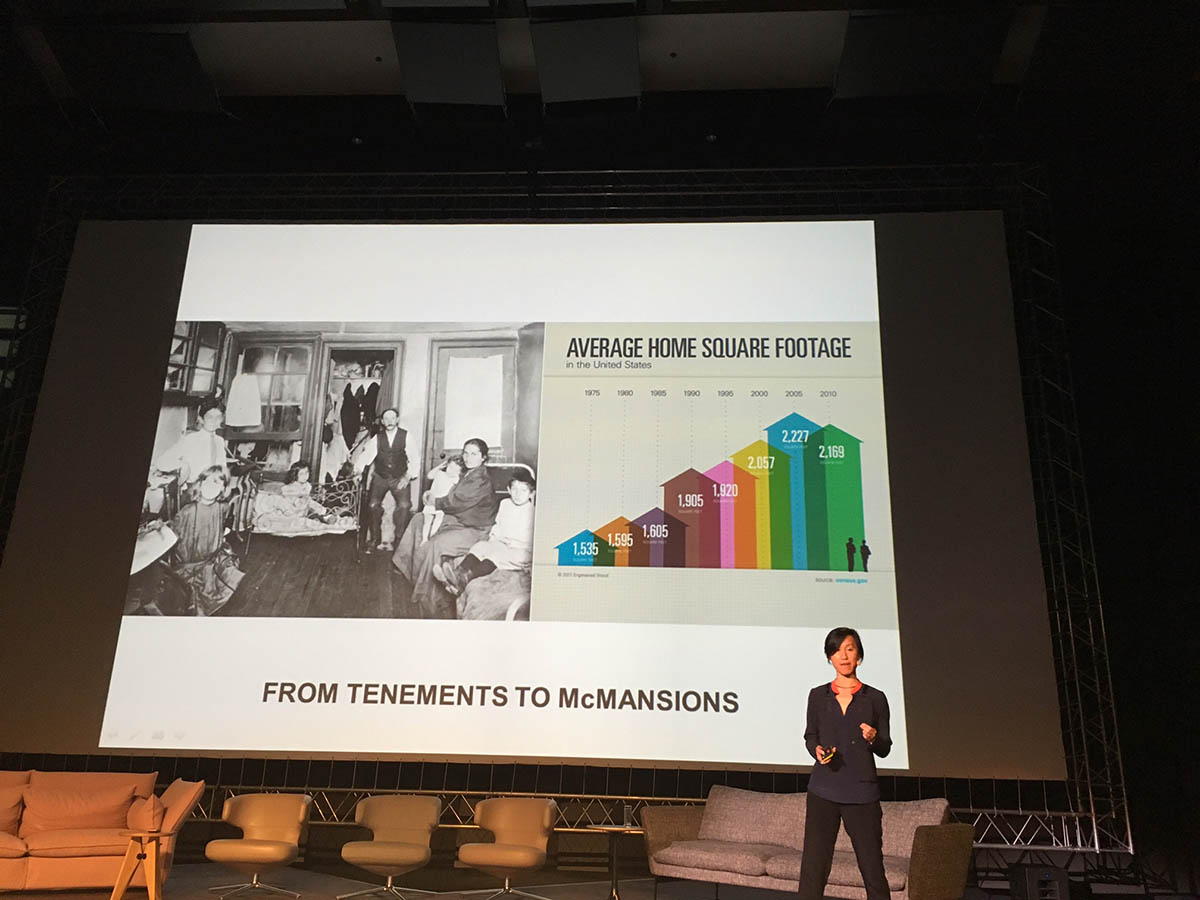 ''Micro-units should more than apartment. The building was designed by considering people who have low-income levels'' added Hoang. ''We used the building's lobby as street connecting to park, and gym as porch.'' This is not just an affordable housing, it makes feel big, and increases humanistic conditions within a limited space'' Mimi Hoang explained.
40% (22) of the 55 rental units at Carmel Place are dedicated for affordable housing, of which 8 are Section 8 – reserved for formerly homeless US veterans (these apartments will be provided with complementary integrated furniture). The completion of model units earlier in 2016 generated a wide interest in Carmel Place, drawing in more than 60,000 applications for the 14 remaining affordable units. The rest of the units (33) are market rate; half of which include furniture and services, an upgrade made possible for any of the units.
For detailed information about lectures, interviews, events, stay tuned!
More information about the project coming soon!
Follow us via #reSITE2016 hashtag on Twitter and Instagram
All images © WAC