OMA's Timmerhuis in Rotterdam moves ahead
all images © ossip van duivenbode / courtesy of OMA
OMA has announced that ''Timmerhuis'' in Rotterdam, a new building for the city hall including municipal services, offices, and residential units, moves ahead and nears completion. A modular building, conceived by OMA, with repeated units gradually set back from the street as they rise into two irregular peaks. The building's composition of smaller cells creates an impressive, complex form when viewed from Coolsingel, one of Rotterdam's main arteries, and allows for subtlety and adaptability as the new building meets the Stadstimmerhuis-a municipal building, from 1953, which surrounds it on two sides.Timmerhuis is expected to be opened to the public on December 11, 2015.
In the press release, it has been mentioned that the Timmerhuis's innovative structural system generates maximum efficiency and versatility both in construction and in program: units can be added or even dismounted from the structure as demands on the building change over time, and can adapt to either office space or residential parameters as desired.
Green terraces on higher levels provide the possibility of an apartment with a garden in the heart of urban Rotterdam. On the street level, the structure allows for generous open space, with modules overhanging rather than encroaching into an interstitial area, encouraging an active and open engagement between the Timmerhuis and the city.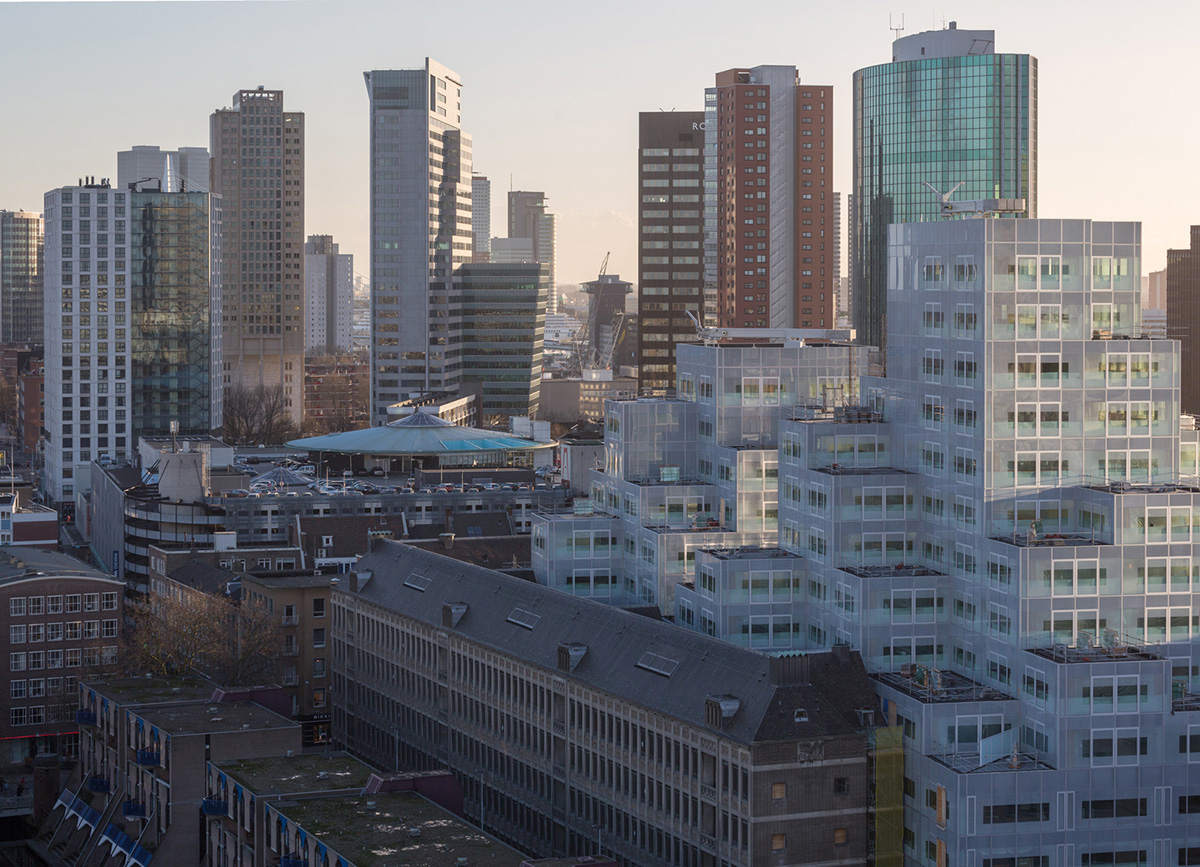 ''After an impressive sequence of abrupt architectural transitions - from the stark modernity of the reconstruction, via the "new humanism" of the cubes, the repressed postmodern of the 90s to the current apotheosis of Dutch modernity - launched by the fireworks of the 1940 bombardment, all these ideologies coexist and interact in harsh juxtaposition, each successive layer oblivious and in contradiction to the previous ones.'' said Koolhaas.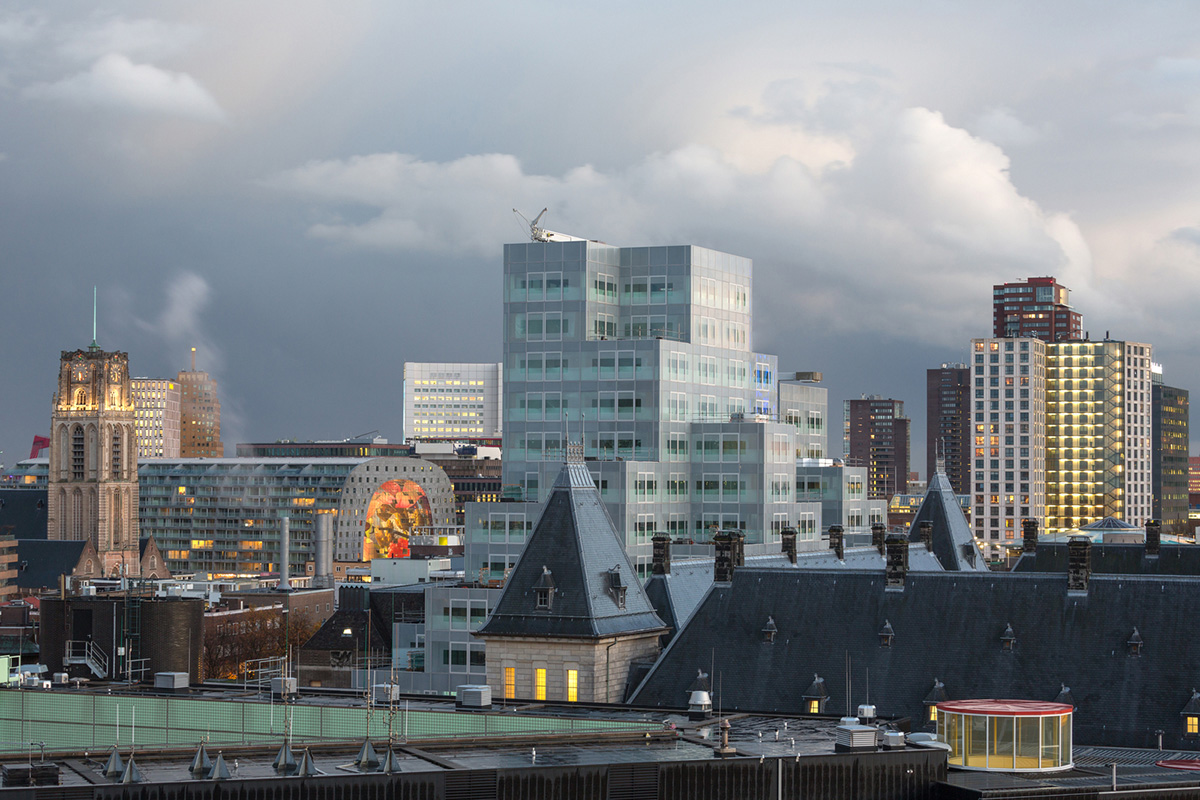 ''What is now needed may be subtlety and ambiguity in the midst of an overdose of form. We propose a "formless" heap, consisting of smaller elements that are shaped to perform a number of major and minor responsibilities.'' added Koolhaas.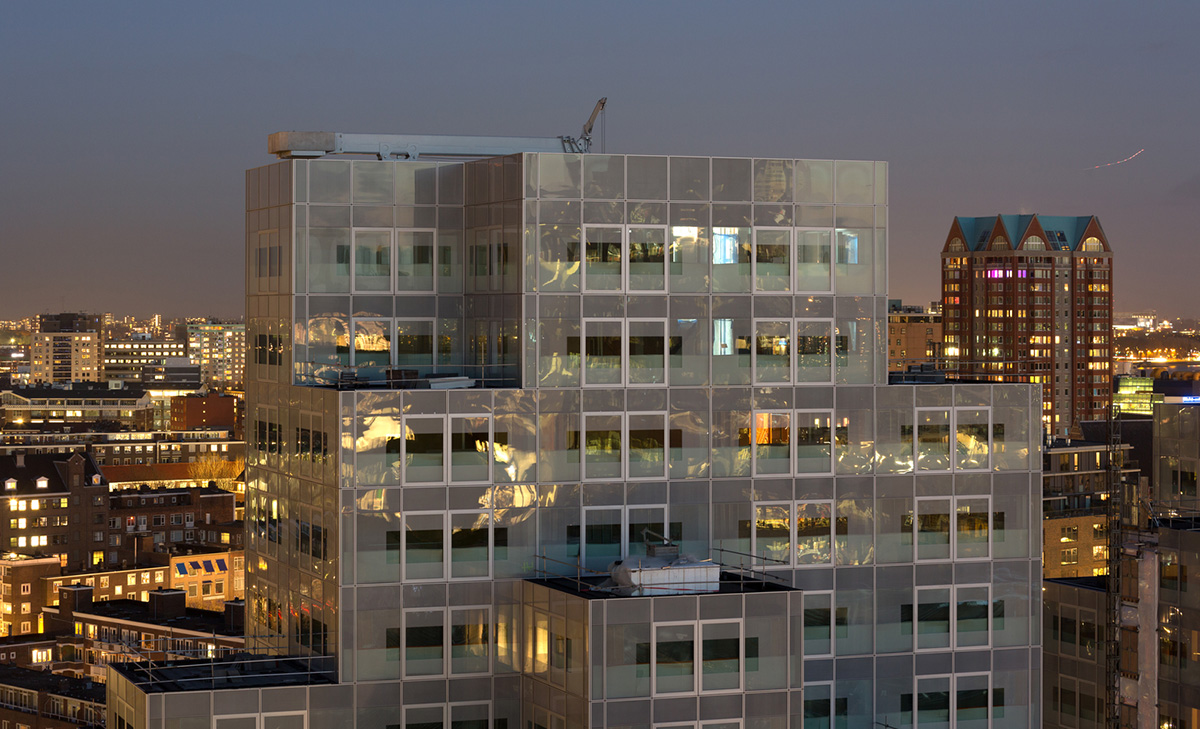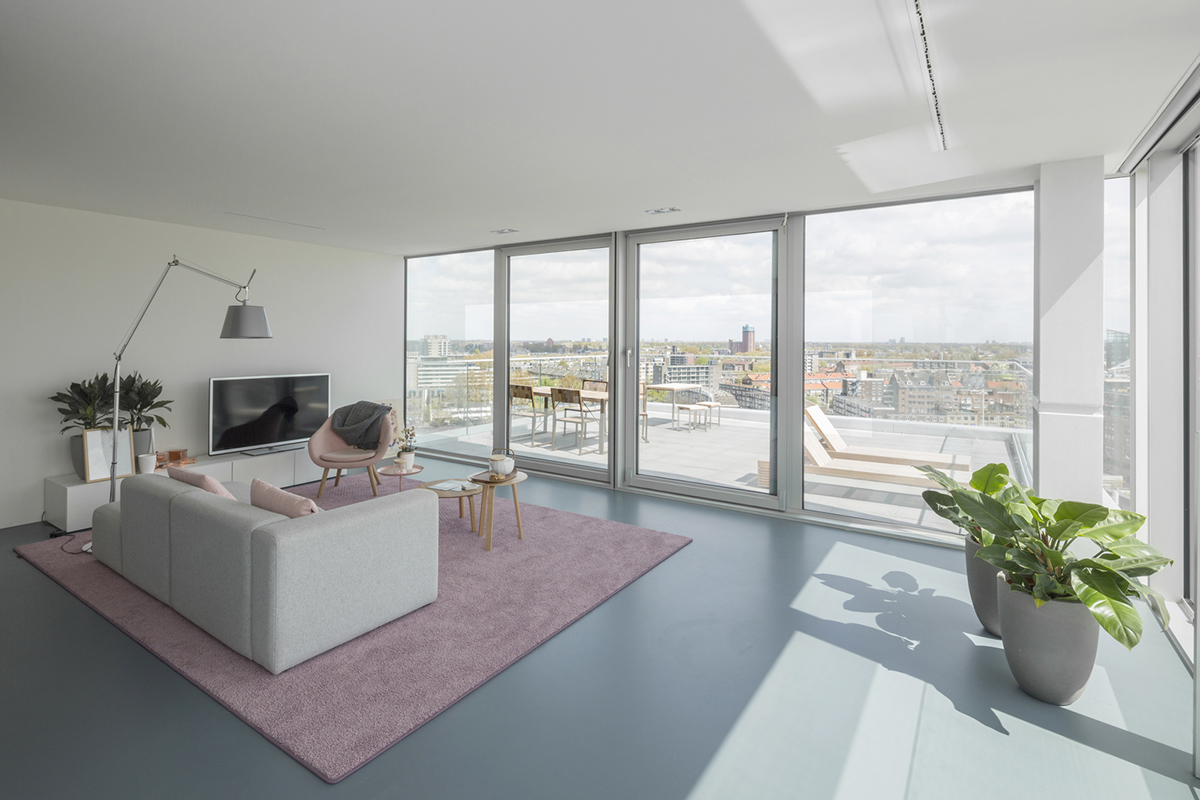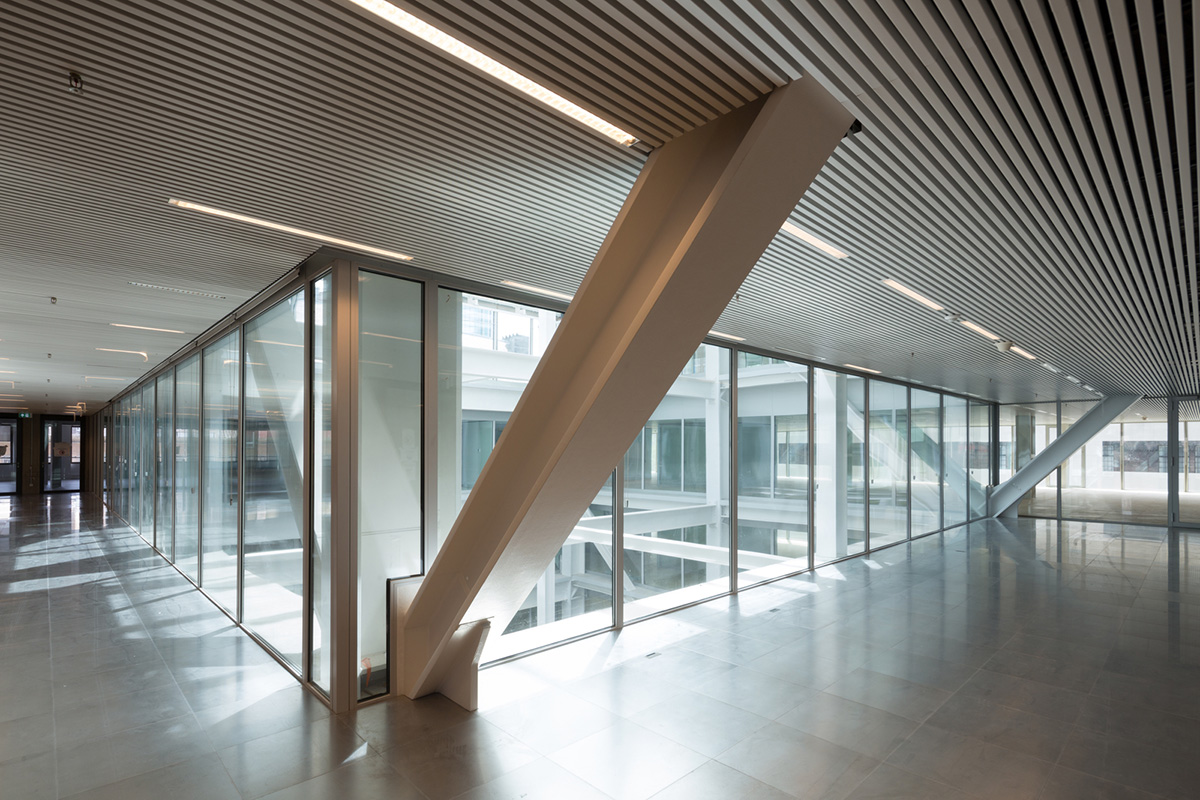 conceptual section
axonometric view of ground floor
structural framework of the building
exploded perspective of the mass
> via OMA