Aznar + Tailly Creates Earth-Toned Holiday Home With Bamboo Roof In Ivory Coast
Paris and Côte d'Ivoire-based office Aznar + Tailly has created an earth-toned holiday home for a couple in the province of Mondoukou, about a hundred kilometers from Abidjan, Côte d'Ivoire.
Named Villa Mondoukou, the 275-square-metre house is surrounded by vast palm trees and with close access to the Gulf of Guinea's beach and features a simple layout enhanced with internal paths.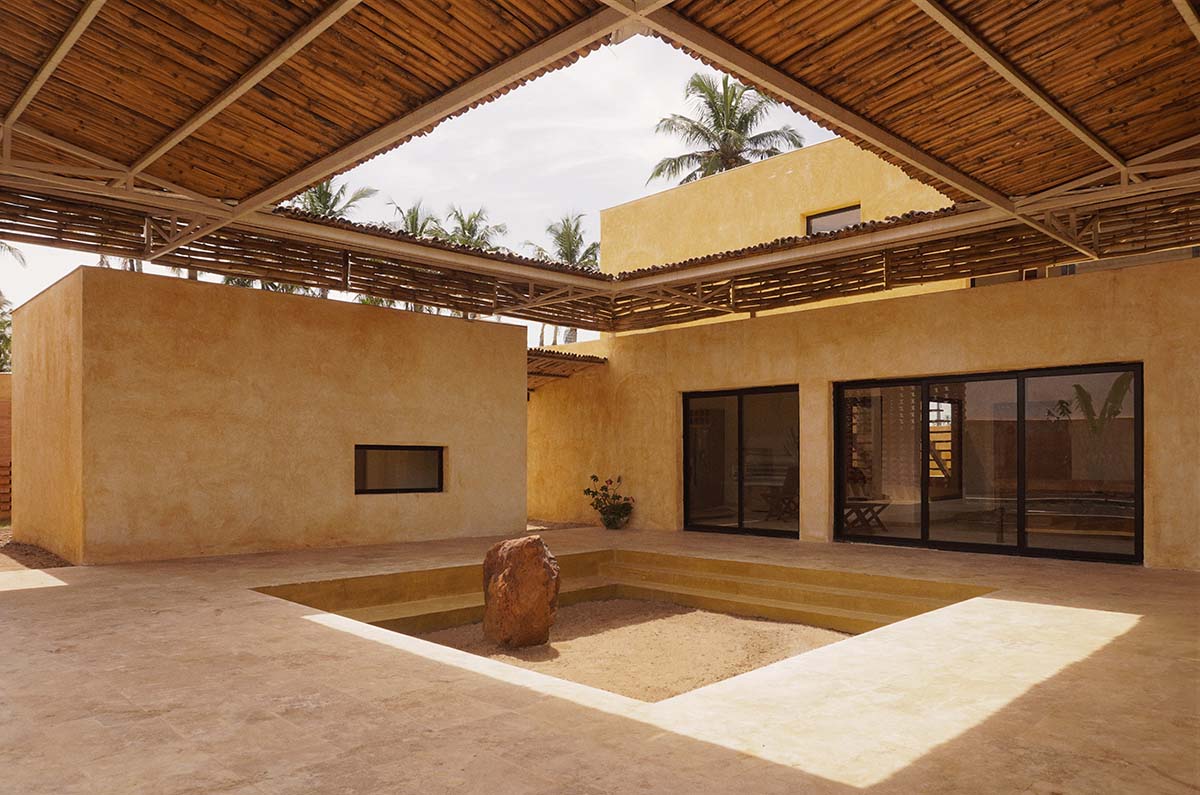 Led by Remy Aznar and William Tailly, who are the founders of Aznar + Tailly, the house is shaped around a central tropical rock garden, which is distinctive element of design.
While all the walls are made of earth and limestone, and a central bamboo roof - crafted by traditional workers near Assinie, Ivory Coast - makes a statement for the house.
The studio used moire pattern for the finishes of walls, on the other hand, the varying shades of earth and lime serve as the only ornamentation of the house.
To stay within the specified low budget, the architects adopted low-cost materials such as earth, lime, and bamboo - which were skillfully crafted by local artisans.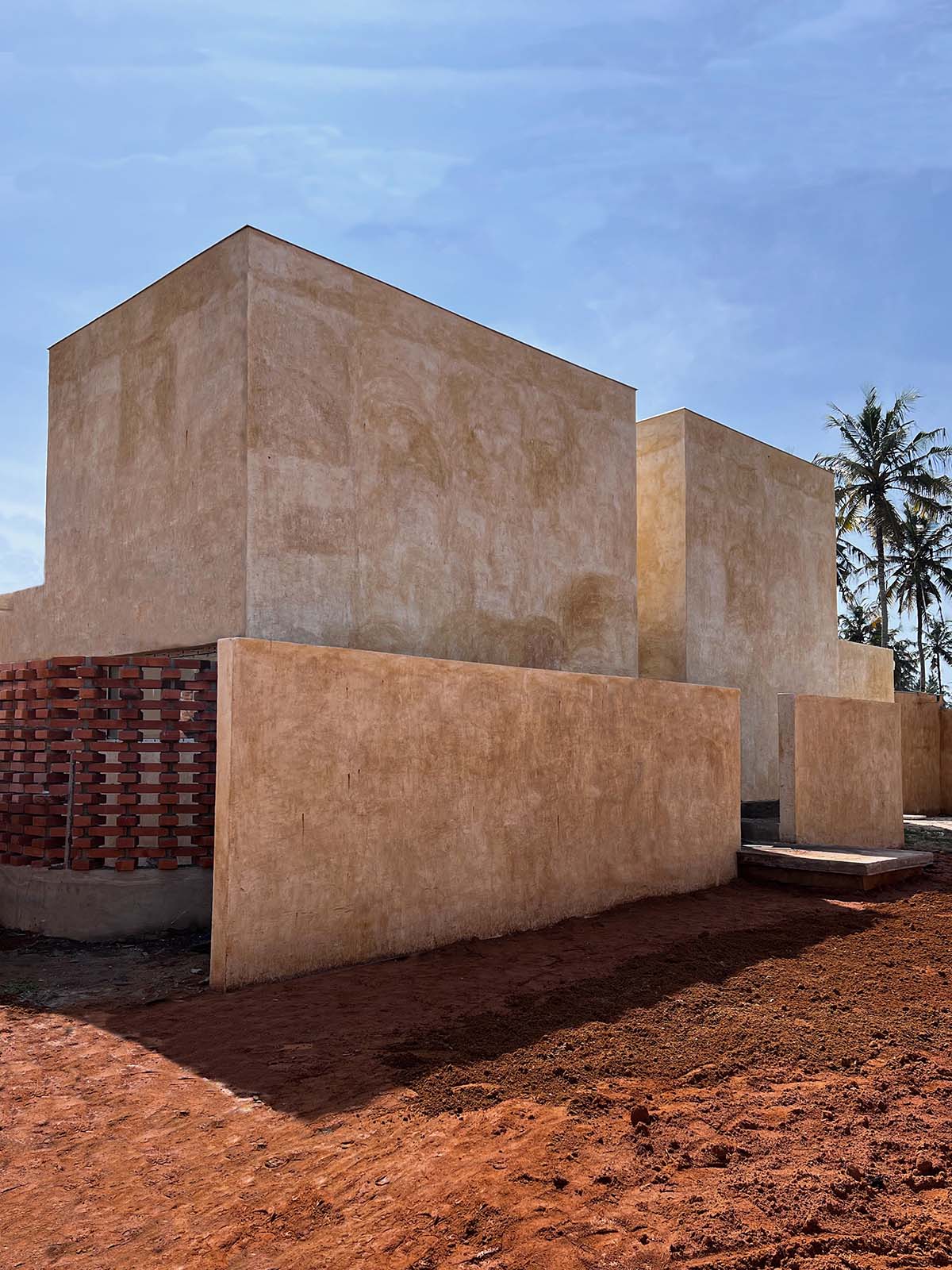 "Everything else is a play of levels in the spatial sequences of the house: you enter through a raised slab between two walls, and then you access the living room, still supported by this slab," said Aznar + Tailly.
"This living room provides access to the patio covered with a bamboo roof, creating a skylight," the firm added.
Patios are key features of the home, which enhances circulation around it. This patio leads to two independent bedrooms. To reach the master bedroom, homeowners have to take the stairs located in the entrance «fault.»
This fault leads visitors to a direct view of the sea. On the right is a tropical bathroom, and on the left is a bedroom that allows us to see the bamboo roof drawing the horizon.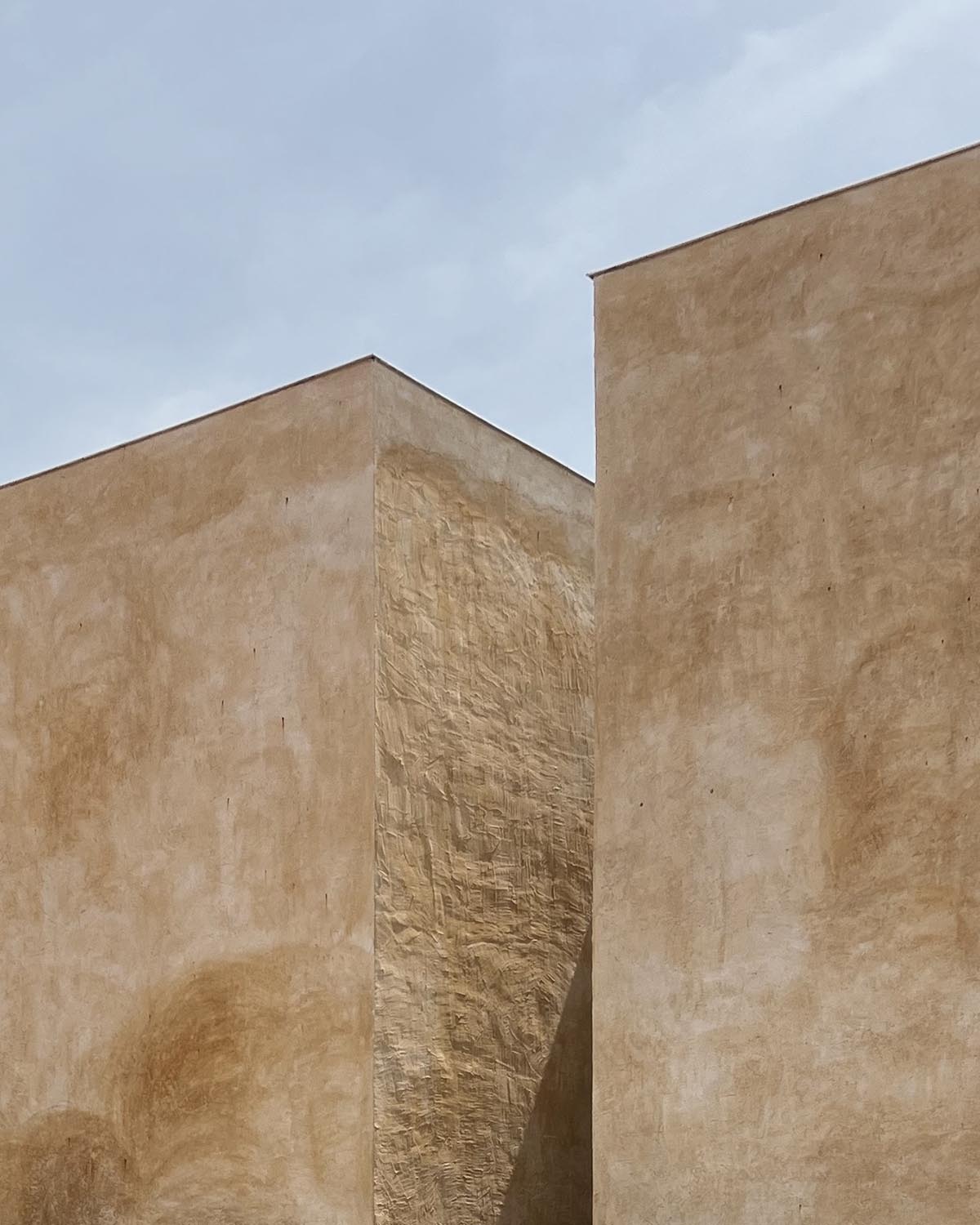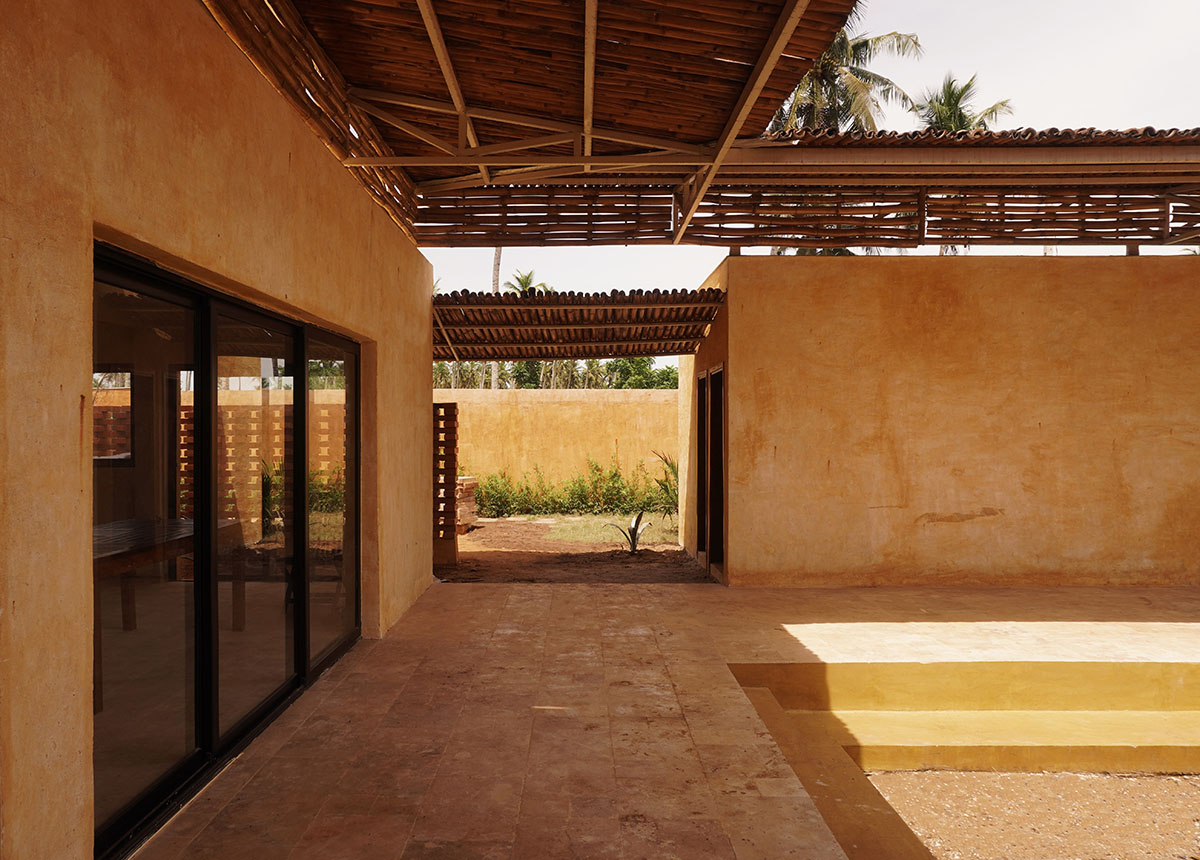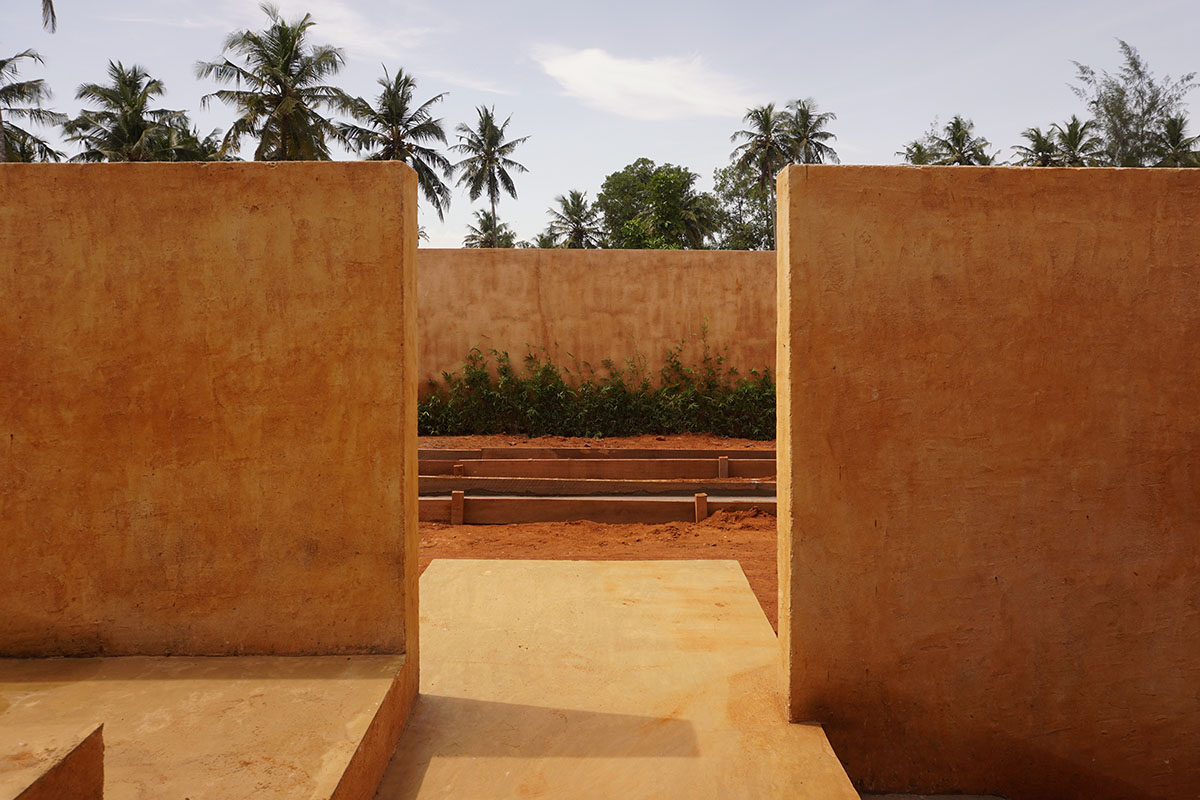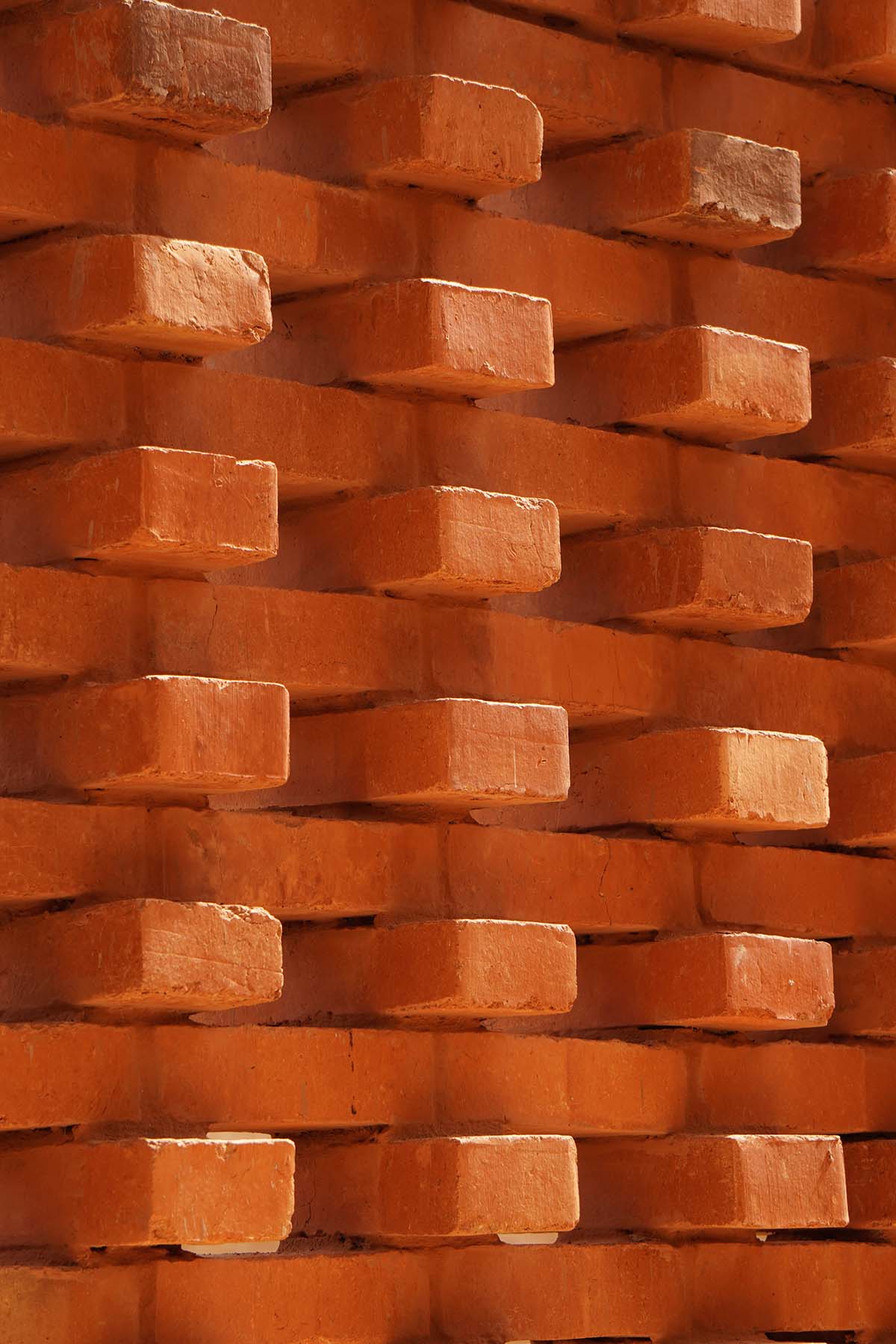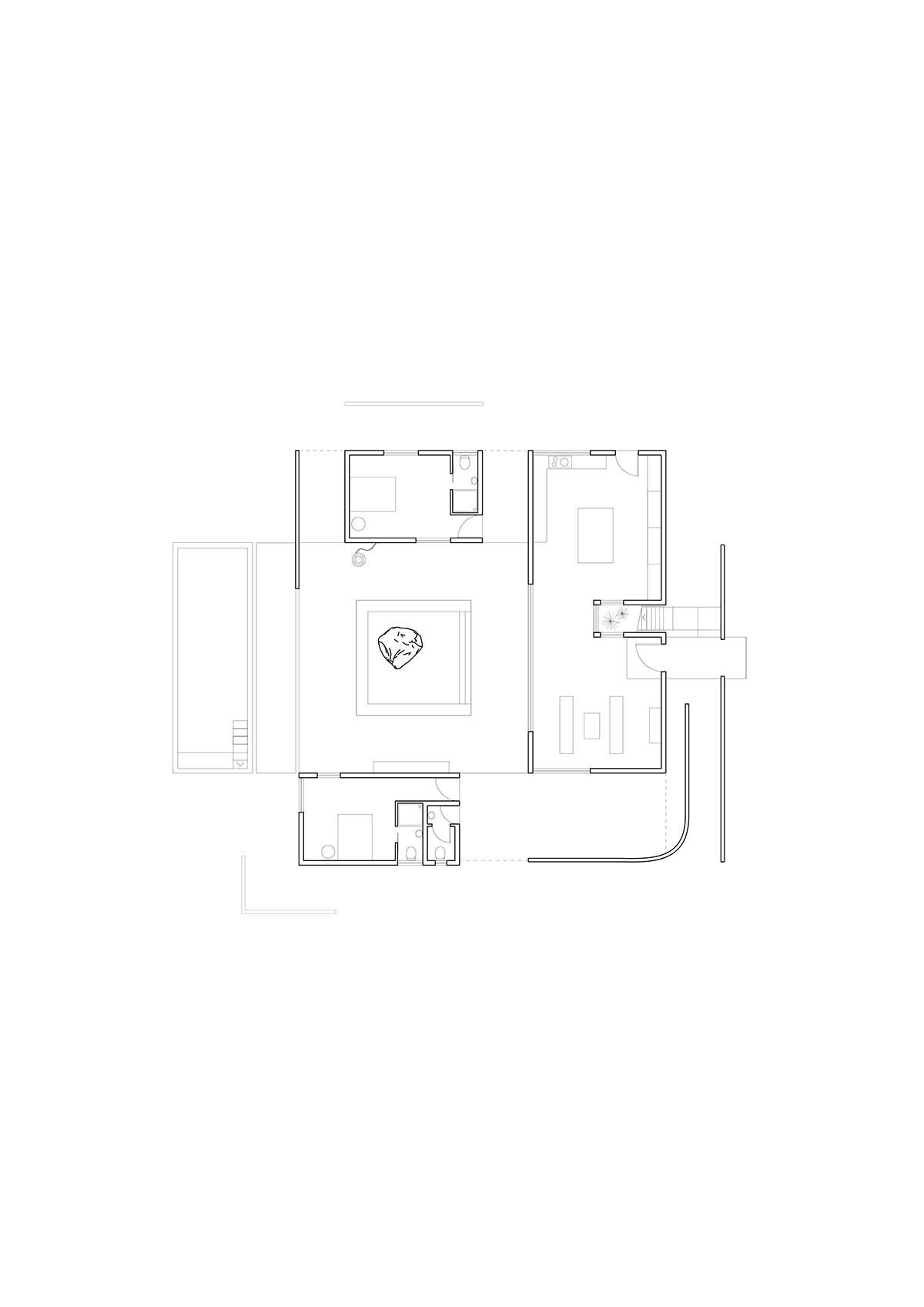 Ground floow plan
Roof and first floor plan
Section
Aznar + Tailly is a design laboratory and architecture office founded by Remy Aznar & William Tailly in 2022. The architects adopt local materials and artisanal details to shape their projects.
Project facts
Project name: Villa Mondoukou
Lead architects: Remy Aznar, William Tailly
Architects: Aznar + Tailly
Location: Grand-Bassam, Côte d'Ivoire.
Size: 275m2
Completion date: 2023
All images © Philippe-Alexandre Aka-Adjo.
All drawings © Aznar + Tailly.
> via Aznar + Tailly