BIG To Design New Micro School For WeWork Focusing On Childrens' Abilities At Early Ages
Bjarke Ingels' firm BIG has teamed up with a billion-dollar coworking company WeWork to design the company's new micro school, focusing on children's abilities and revaling their talents at early stages. WeWork's new concept - called WeGrow - is based on nurturing children's talent, growth, spirit and mind at early stages through learning and play, which is completely worked as an atypical educational system compared with other tradition schools.
WeWork, founded in 2010, run by three enterpreneurs Adam Neumann, Rebekah Neumann and Miguel McKelvey in New York - the company transforms buildings into beautiful, dynamic environment for creativity with a detailed focus and connection. The company has chosen BIG to design a new micro school which will serve for children who are ages ranging from 5 or 8. The company has already a pilot school, which is currently running at a Chabad school in New York City.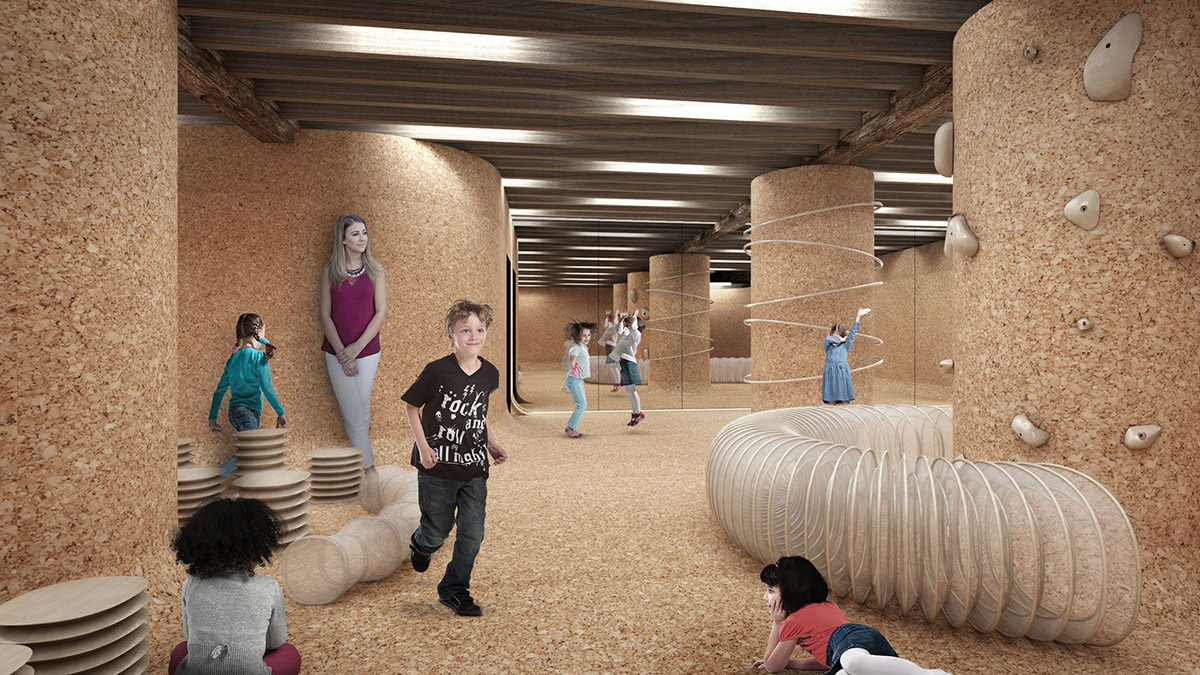 But, WeWork wants to grow in multiple locations and after this year's pilot program, the company will open its first official school next year in WeWork's headquarters in Chelsea, Manhattan. The the location of the school will be replaced to WeWork' new headquarters on the 5th Avenue in Manhattan in 2019, said Rebekah Neumann in an article published in Fast Company.
In new released images, BIG proposes highly playful, free, interactive and homelike learning spaces which are all made of natural materials. Although the plans for the school are not exactly clear yet, BIG said that "our design for WeGrow seeks to undo the compartmentalization often found in traditional school environments and reinforces the significance of engaging kids in an interactive environment."
"As such, the design starts from the premise of a school universe at the level of the child: a field of super-elliptic objects forms a learning landscape that's dense and rational – yet free and fluid," the firm added.
To support future of learning and playing in new ways and tools, BIG uses modular classrooms, tree houses, digital portals and a vertical farm to promote an inclusive and collaborative teaching environment.
Using acoustic clouds, natural materials and neutral colors in the interiors, the spaces create a calm setting for the child's focused study. "Playful and transparent, yet homelike and structured, WeGrow nurtures the child's education through introspection, exploration and discover," added BIG.
"The current system is built on an old model that doesn't reflect today's values and priorities," said Rebekah Neumann.
"The whole format was created during the Industrial Revolution, so that people would grow up and learn how to take orders on an assembly line."
"A lot of parents say, schools are not doing it right. But we're going to kind of go with that anyway because there's no better option.' I just wasn't willing to accept that, especially during such formative years," she added.
WeWork's pilot school, opened last month, focuses on creating "a culture of kindness," "conscious entrepreneurship," and a connection to nature, according to Rebekah Neumann.
In the BIG's WeGrow school, the existing curriculum of schools will be integrated into a new program with much more mindfulness, with yoga lessons and meditation and farming and farm-to-table cooking, and all these sorts of things," explained Neumann.
"WeGrow students are already "learning reading and math and science through working on the farm, through coming to WeWork, and running their own farm stand," she added.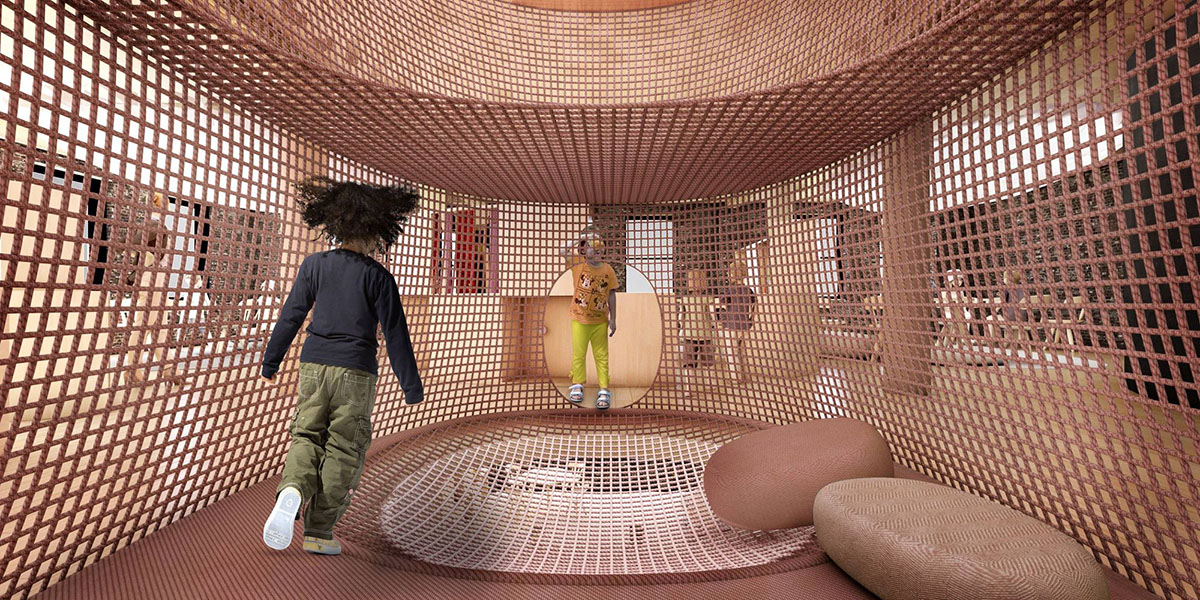 Financial model of the WeGrow school is not clear yet, but Adam Neumann and his wife Rebekah Neumann will privately fund the school at first. It can be understood that the school will start as for-profit enterprise but later it will be transformed into a non-profit model at some certain point, to nurture the development of WeWork in other fields.
BIG recently completed Lego House for the world-renowned toys manufacturing company Lego at the centre of Billund, Denmark. The studio is currently working on new plans to build world's largest Mars simulation city in the UAE desert - a $140 million USD (AED 500 million) research city will be a new destination mimicking the conditions of life on Mars.
All images © BIG