KEIVANI ARCHITECTS CREATES A SPECIAL TYPE OF WINDOW ON THE FACADE OF IRANIAN HOUSE ORSI KHANEH
Keivani Architects created a special type of window on the facade of Iranian house named 'Orsi Khaneh', which was inspired by Iranian traditional architecture. Architects used a special type of window which is locally called Orsi, made by wooden lattice and stained glasses have had an effective technical functions in climatic and natural light controlling.
Keivani Architects, led by Nima Keivani and Sina Keivani, wanted to create a modern version of Orsi window, with the aim of creating a space with an Iranian spirit or Genius loci which respects both mental and biological needs of the users. So the elements like water, plants, and light have been highlighted.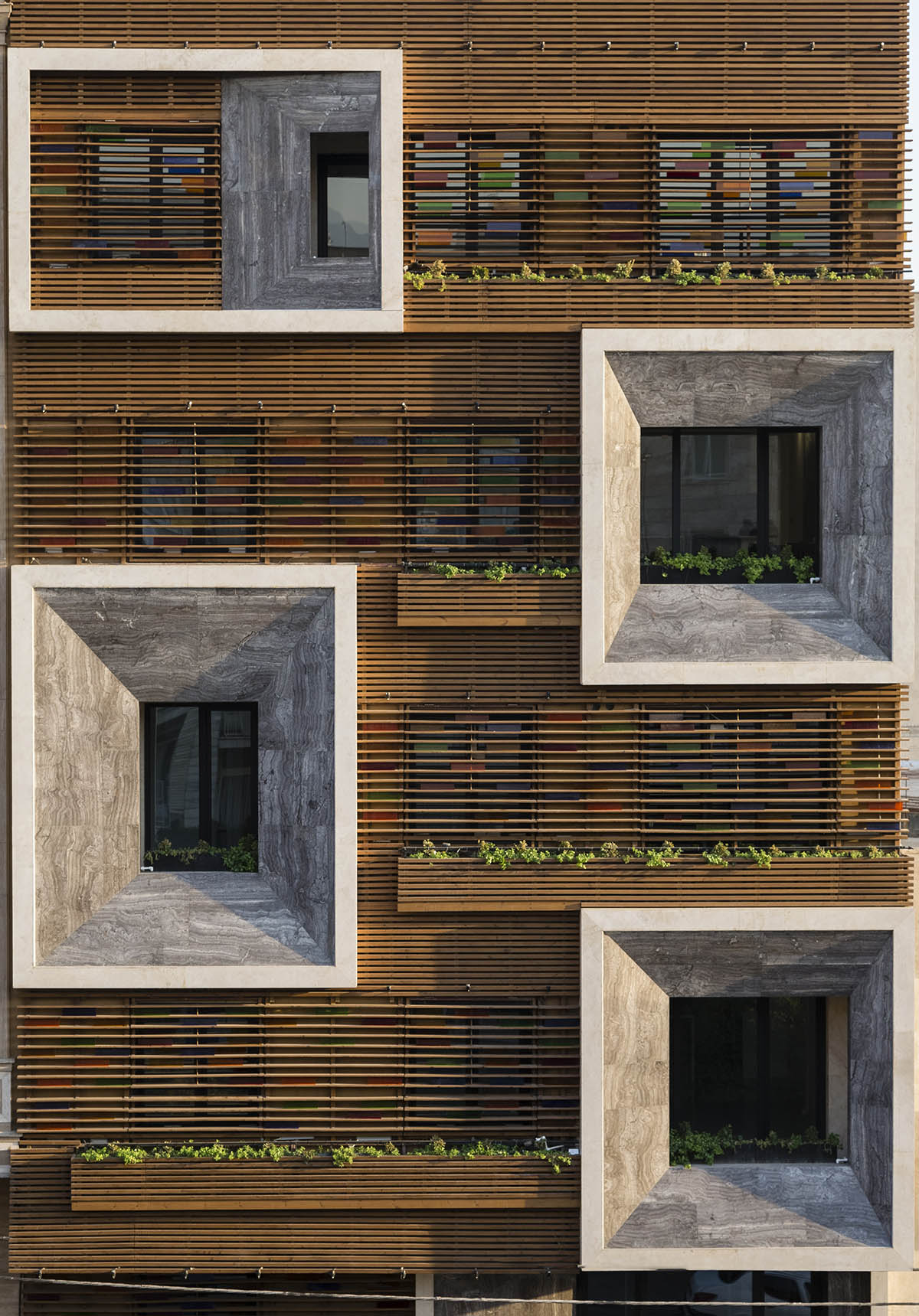 The surrounding frames of the balconies, control and improve the appropriate radiation of sunbeams, which enter into the building. Framing the balconies and their displacement, and inducing a different landscape experience of every balcony, appropriately conveys the concept of 4th dimension in architecture. There are intangible sunshades on the facade that easily can open upwards, and control the natural light, and moreover it is a sort of transformation that implies the diversity on a dynamic facade.
Covering a total of 1,409 square meters in built area, the presented frame at the ground floor space with Entrance space usage, being inspired by the light performance and the corridor leading to Tabatabaei house and Ameriha house in Kashan, is in a way that when a person enters from the entrance door of the building suddenly is faced with a picture of highly deep field which at its end portion, there exit 3 waterfalls situated alongside a plant flower box.
''The main aim was to create a space with an Iranian spirit, so our target was to achieve a sort of modernized form of the elements of Iranian traditional architecture to create a architecture in which spatial qualities are improved in both physical and non-physical senses,'' said Nima Keivani.
''The Orsi Khaneh's concept is unique at this time. In addition to our special view to traditional Iranian architecture, and trying to modernize the elements, we considered "Orsi" windows (traditional windows in Iranian architecture) as main theme of our design work. So in this work, we transformed it to a shell for the building.''
Alongside this path, attempt is made using special walling of the walls inspired by the interior space of Tabatabaei house and Ameriha house in Kashan and by implementing the wood and colored glass and local lighting, one is associated with the sense of an Orsi possessed space.
Considering the application of transparent stretched false ceiling with an approximate 20 m length as a night sky in a planned manner, the vision of the observer is conducted, through that darker space together with the light and color performance, towards the final frame which is the same tableau of water performance, plant and light.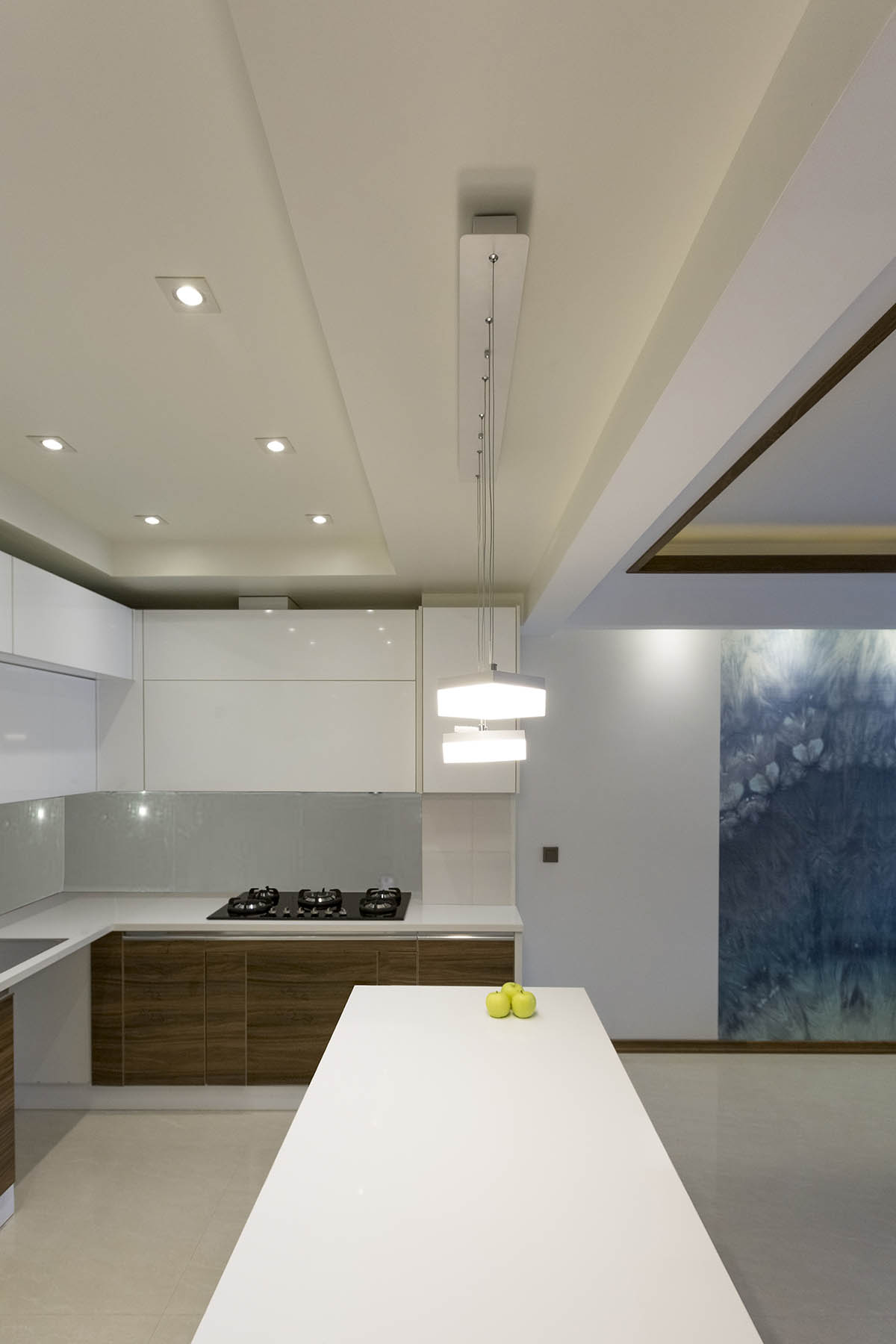 ''The main approach of research was to investigate the architecture of Iranian traditional houses. In this context, attempts were made to analyze special geometry, the role of vegetation, water, light, framing, Orsi windows and transparency in Iranian houses, along with measurement and attention to details using evidences on constructive experiences.
According to the studies conducted before, it has been claimed that these traditional architecture have been a clear answer to the concept of Christian Norberg-Schulz, "Genius Loci", in Persian architecture,'' added Nima Keivani.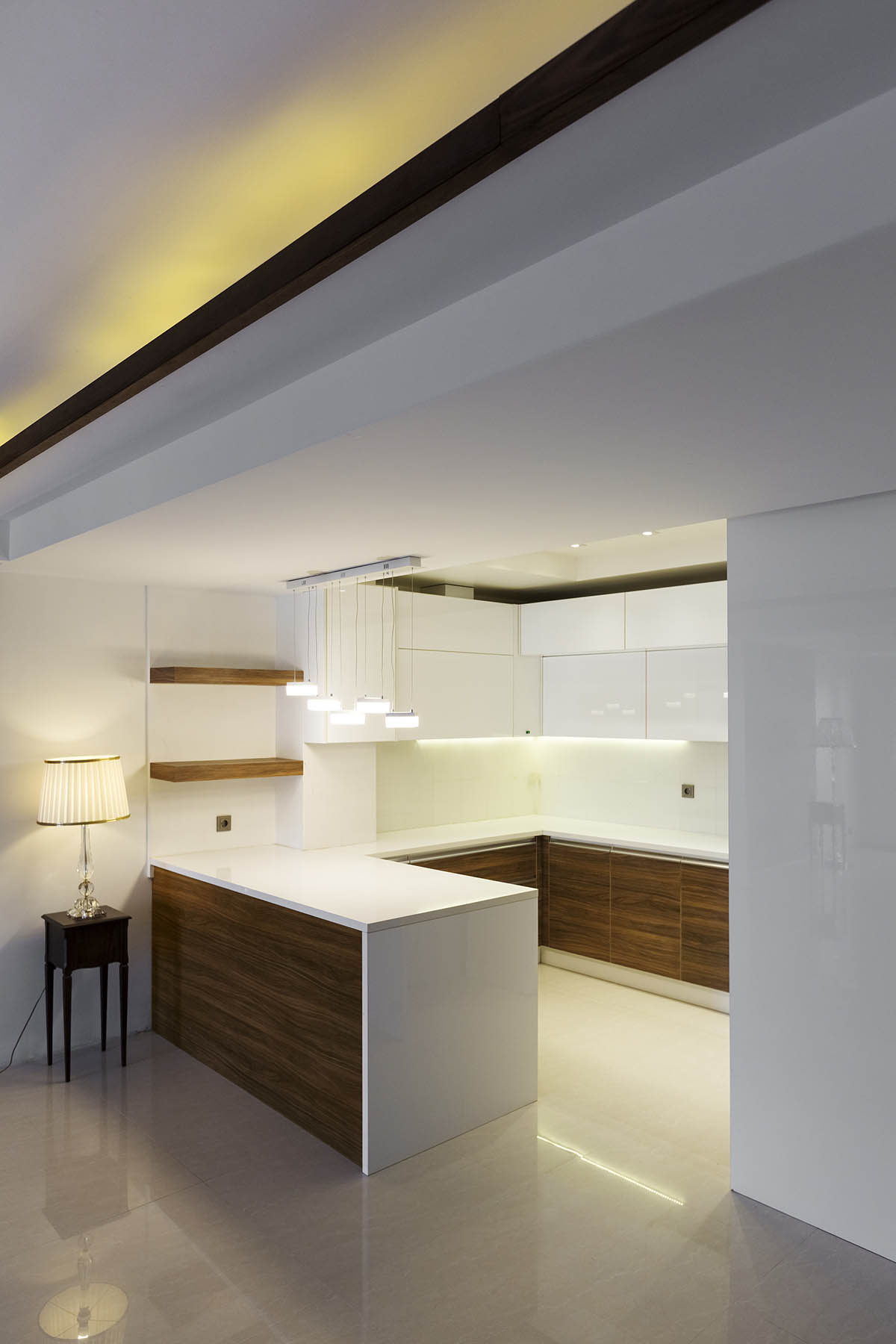 ''Orsi window is practically analyzed as one of the main factors in this study. We analyzed its function and details and also effects on the residents using particular diagrams. So that there has been a creative speculations on the ways we can recreate a modernized form of Orsi, and then, a new Iranian "Genius Loci". In fact, we conducted a research work and drew special diagrams and ideograms to discover the successful ways for using some elements of Persian architecture in an up-to-dated form in this building. So that, we focused on Orsi window and made it as a main idea in this building.''
Completed in September 2015, Orsi Khaneh is conceived as a novel idea to modernize a traditional architectural element (Orsi window). The project considers the main spatial elements of Iranian traditional architecture (light, water, plant, consideration of materials and colour) and enhances the dynamics of the facade by special placing of the balconies with their travertine frames (4th Dimension of architecture).
The transparency principles utilize light and color performances and framing in the main entrance space, inspired by the architecture of Borujerdiha house in Kashan/Iran.
Keivani Architects Studio was established in 2009 by two architect brothers Nima Keivani and Sina Keivani. They have been awarded the Bronze A' Design Award in the category of Architecture, Building and Structure Design in the international A' Design Award & Competition 2016 also they have been nominated on the Agakhan international Architecture Award in 2013 and Iran grand Memar award 2015. Also they have been won 3 Iranian architecture award.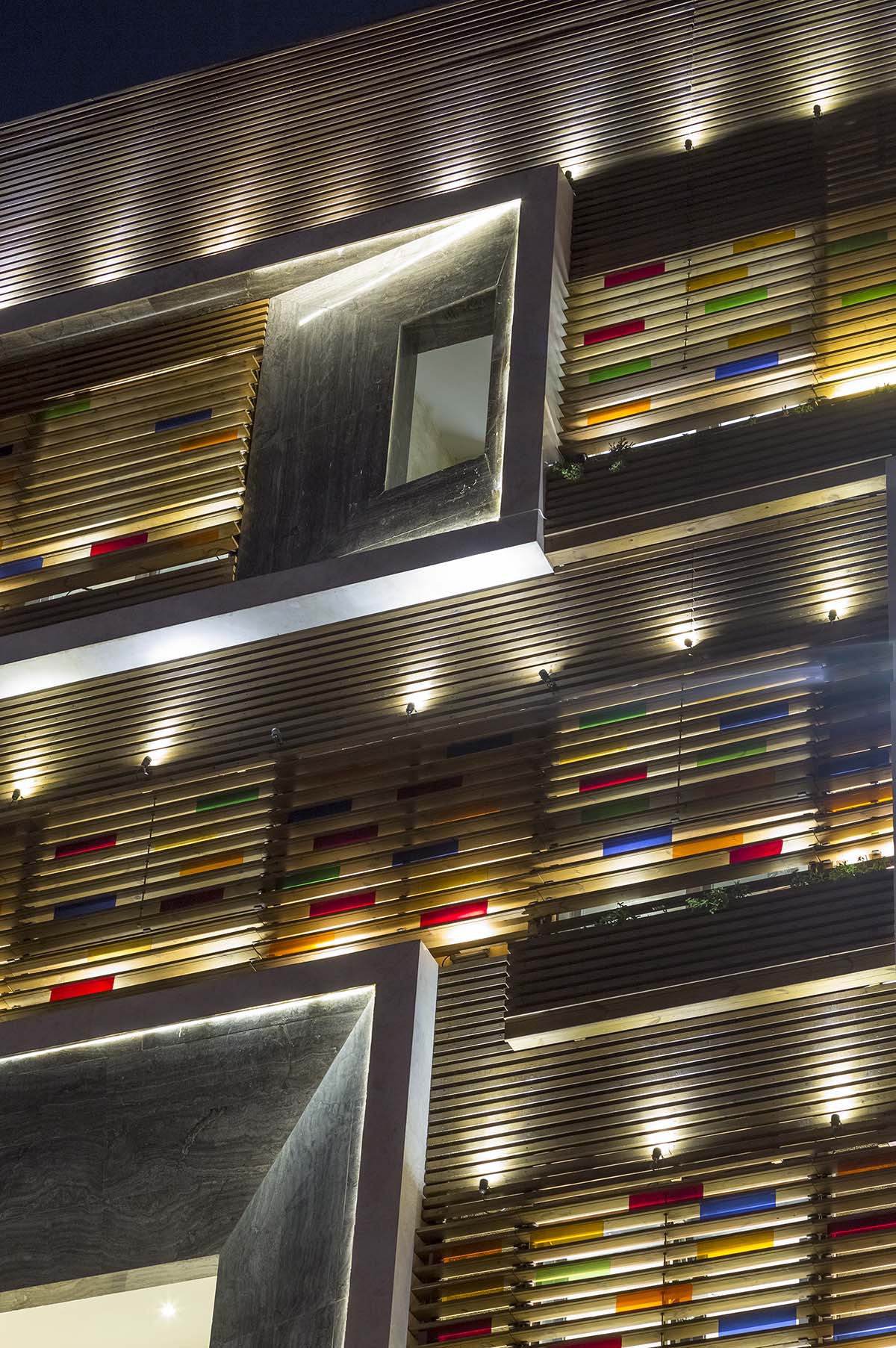 Their designed projects have been involved in various ranges of architecture such as residential complexes, commercial buildings and restoration of architectural Heritage. Aesthetic, function, Genius loci and Vernacular Architecture have been considered in the base of their design process.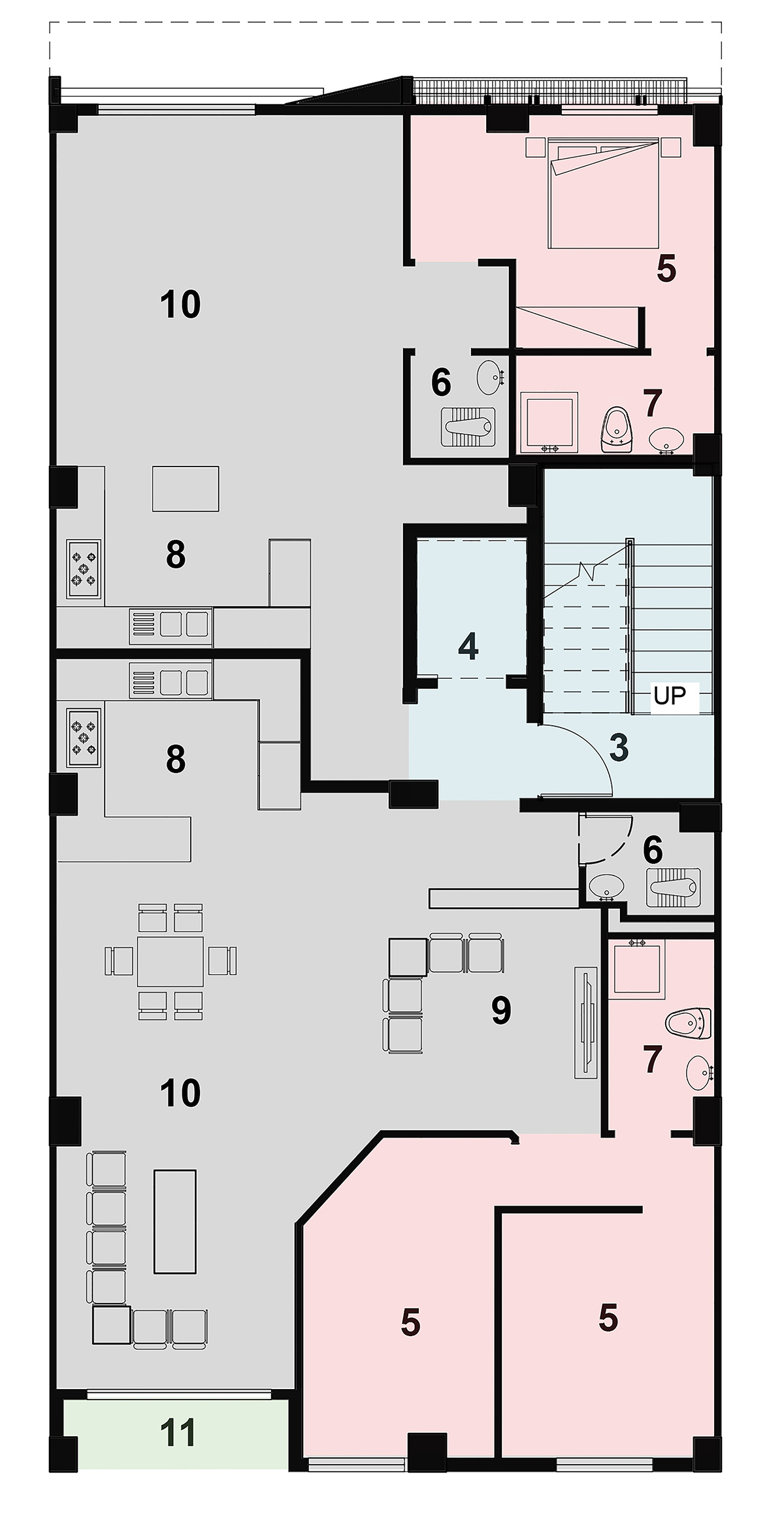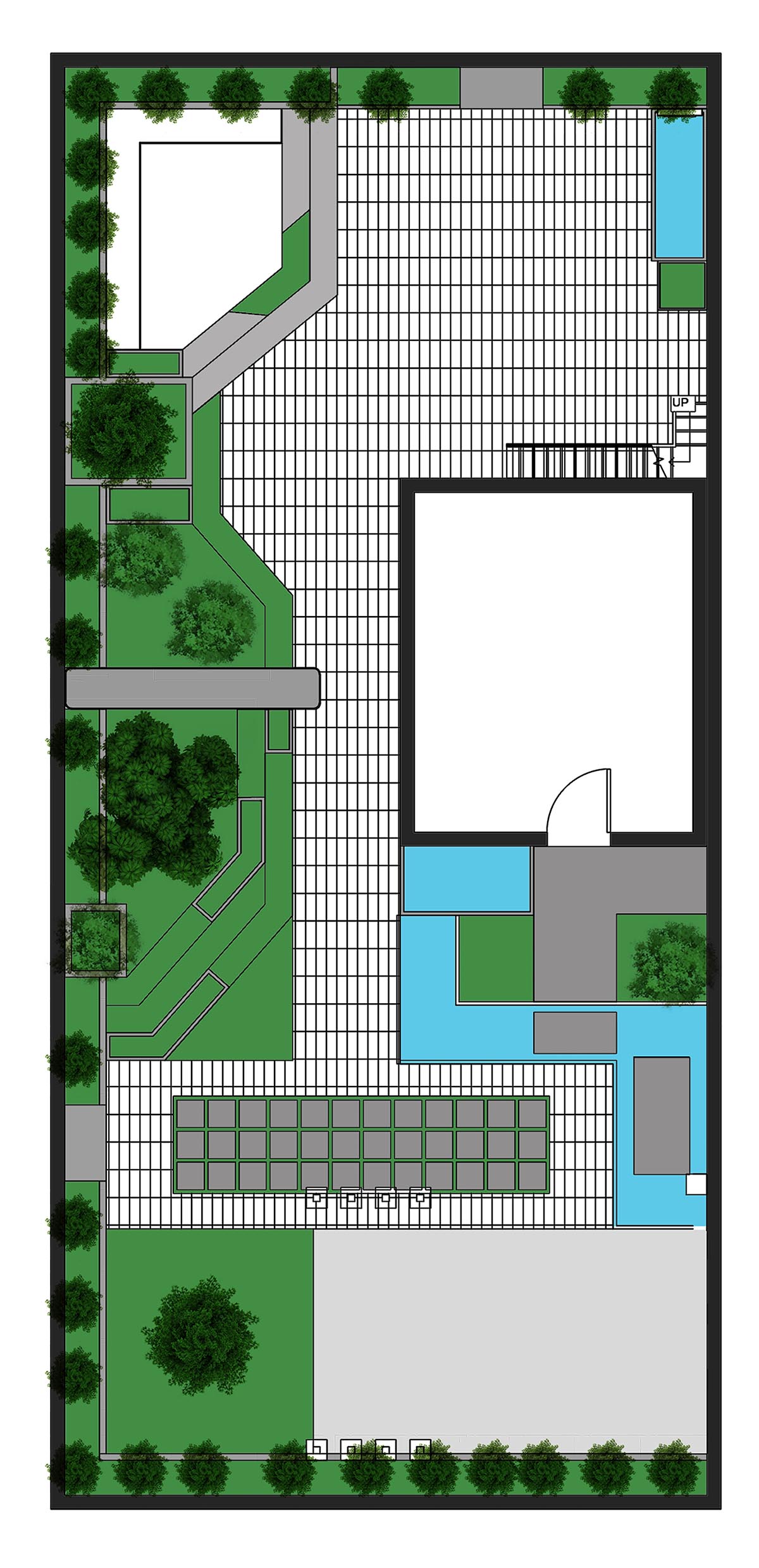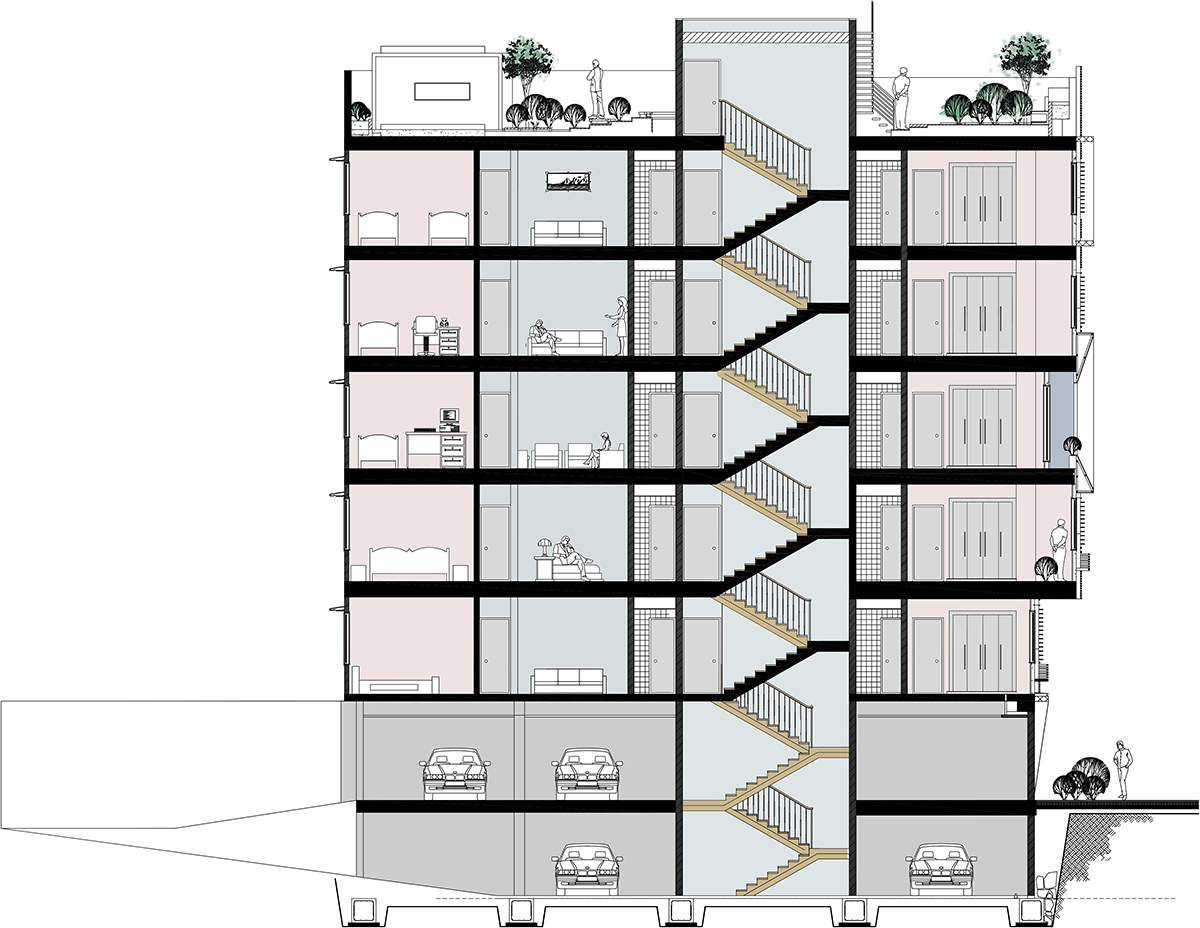 Project Facts
Name of project: Orsi Khaneh
Location: No.14- Oliayi street- Nasr street- Tehran- Iran
Architect firm: Keivani Architects
Architect (s) in charge: Nima Keivani – Sina Keivani Design Associates
Team: Ladan Mostofi – Akbar Khalaj
Landscape: Keivani Architects
Date of design: June 2013- June 2014
Date of Construction: June 2013 – September 2015
Site area: 300 m2
Ground floor area: 195 m2
Built area: 1409 m2
Building Type: residential Civil engineer / Company: Reza Hooshiar Khah
Mechanical engineer / Company: Mehdi Bazargani
Construction Company: Keivani Architects
Executive Manager: Mohammad Mashouf
Supervisor: Nima Keivani
3D renders: Sina Keivani Graphic: Maryam Sarshar
Awards: Iran Architect Award Finalist – International Architecture A Design Award winner 2016 in Italy
Main Materials: Wood, Stone, Stained glasses
Client: Amir Abbas Taheri – Shamsedin Sohrabi
Budget: ( Rials and USD ) 700000 $
All images © Parham Taghiof, Nima Keivani, Hannaneh Fadayi
> via Keivani Architects