MIPIM Awards 2019 Winners Are Announced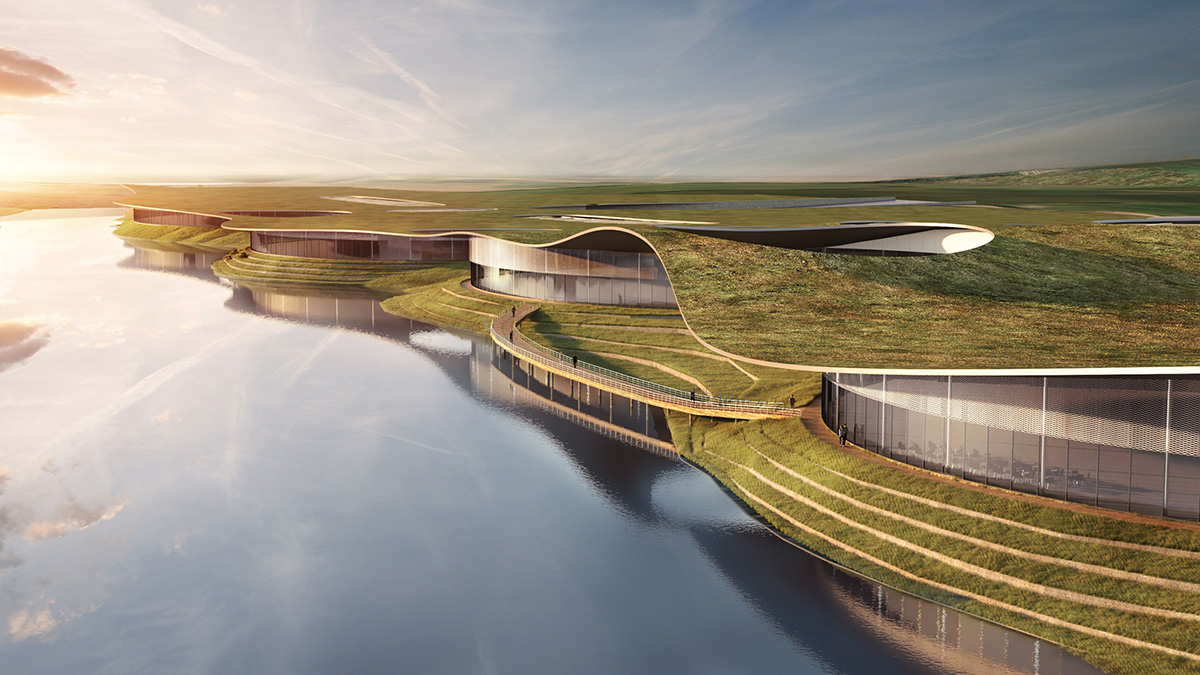 The 29th MIPIM Awards took place today during MIPIM, the world's leading property market. The 12 winners were announced at a gala ceremony held in the Grand Auditorium of the Palais des Festivals in Cannes with a concert from the students and teachers of the Music Conservatory of Nice.
World Architecture Community is official Media Partner for this year's MIPIM and has brought to you all the highlights & key sessions from the four-day event this March.
The MIPIM Awards 2019 winners are:

Best Healthcare Development
Polyclinique Reims-Bezannes
Bezannes, France
Developer: Icade
Architect: Jean-Michel Jacquet
Others: Courlancy Santé, Artelia, Eiffage Construction, Cari
Club Med Cefalù, Italy. Image © Julien Fernandez
Best Hotel & Tourism Resort
Club Med Cefalù
Cefalù, Italy
Developer: Club Med SAS
Architect: King Roselli
Other: Sophie Jacqmin
Greenwich Peninsula Low Carbon Energy Centre, London. Image © Mark Hadden
Best Industrial & Logistics Development
Greenwich Peninsula Low Carbon Energy Centre
London, United Kingdom
Developers: Pinnacle Power and Knight Dragon Developments
Architect: C.F. Møller Architects
Others: Artist Conrad Shawcross, Futurecity and Structure Workshop
The Student Hotel Florence Lavagnini, Florence. Image © Sal Marston Photography
Best Mixed-use Development
The Student Hotel Florence Lavagnini
Florence, Italy
Developer: Inso S.P.A
Architect: Archea Associati
Others: Arcadis, Habitech, Rizoma Archi, Modus
Laborde, Paris. Image © PCA-STREAM
Best Office & Business Development
Laborde
Paris, France
Developer: ACM
Architect: PCA-STREAM | Philippe Chiambaretta Architecte
Others: ARC, Artelia, Khephren, VS-A, Green Affair, Barbanel, A&C, Qualiconsult, Delporte, LM3C, CSD Faces, Topager, La Superstructure, LUMIERE STUDIO, ARCHIMAGE, Eiffage, GOYER, AGM, LEFORT, FIBOR.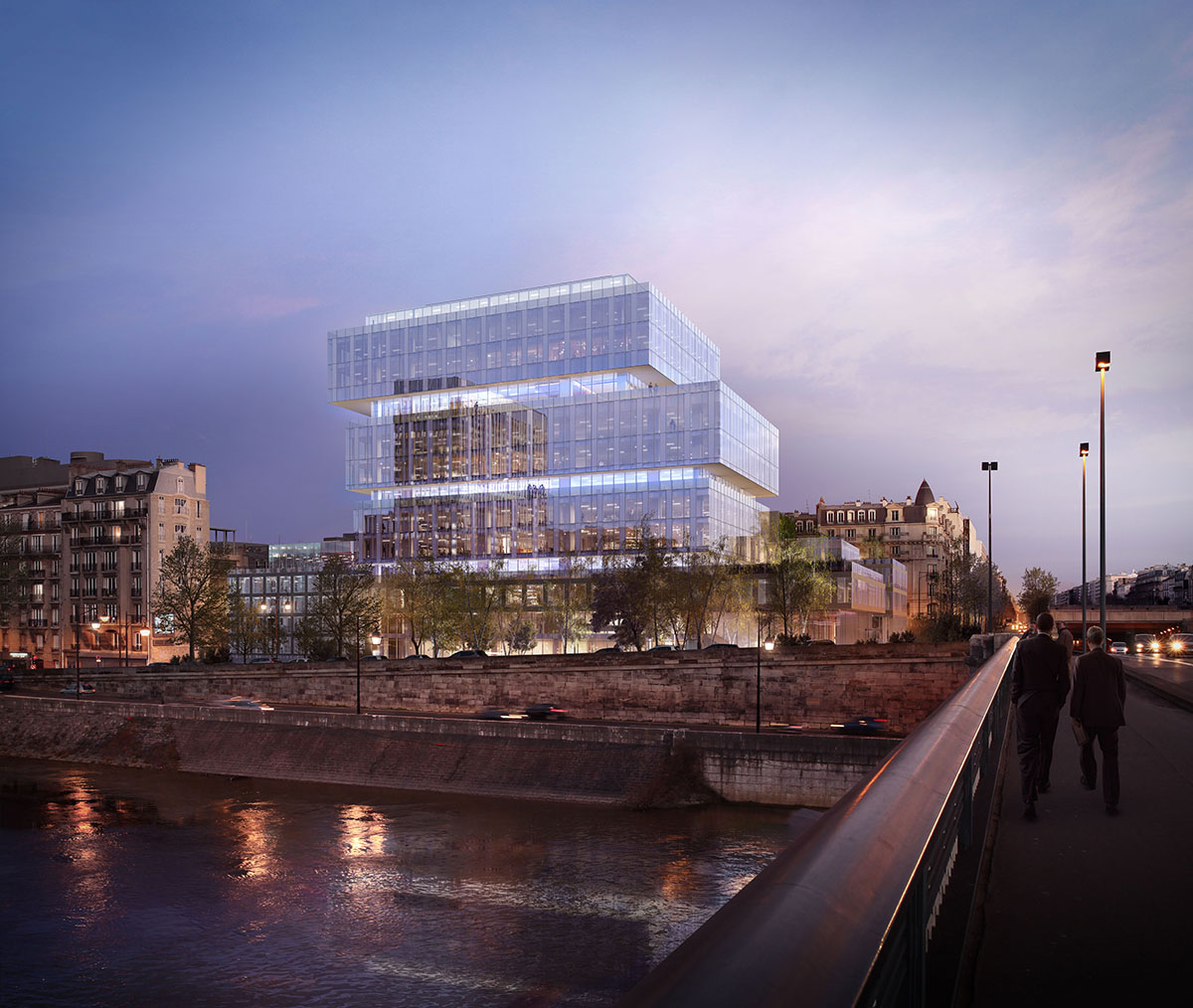 Kosmo, Neuilly-sur-Seine. Image © Peter Landers
Best Refurbished Building
Kosmo
Neuilly-sur-Seine, France
Developer: Altarea Cogedim
Architect: Ateliers 2/3/4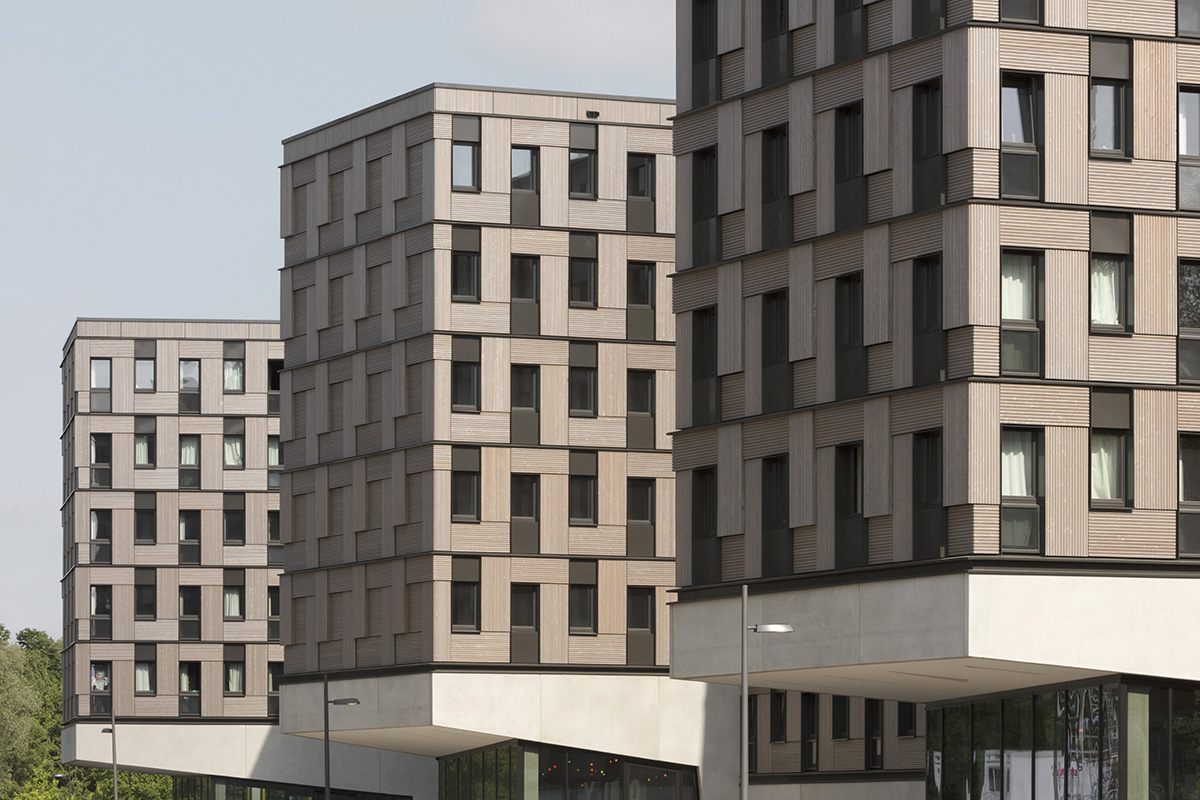 WOODIE Hamburg, Germany. Image © Götz Wrage, Jan Bitter
Best Residential Development
WOODIE Hamburg
Hamburg, Germany
Developers: Dritte PRIMUS Projekt UDQ GmbH, PRIMUS developments GmbH, Senectus GmbH
Architect: Sauerbruch Hutton Architects
Other: Kaufmann Bausysteme
Best Shopping Centre
HIRAKATA T-SITE
Hirakata, Japan
Developer: So-Two. Inc
Architect: Takenaka Corporation
Best Urban Regeneration Project
Rebuilding Frankfurt's old centre
Frankfurt am Main, Germany
Developer: DomRömer GmbH
Architects: Bernd Albers, Dreibund Architekten, Jourdan, Müller und Steinhauser, Denkmalkonzept, dreysse architekten, Landes & Partner, Jordi & Keller Architekten, Morger Partner Architekten AG, Knerer und Lang, Eingartner Khorrami Architekten, Francesco Collotti, Hans Kollhoff, Schneider und Schumacher, von Ey Architekten, Johannes Götz, Riemann Architekten, Claus Giel, Meurer Architekten, Macholz Kummer Architekten, ENS Architekten.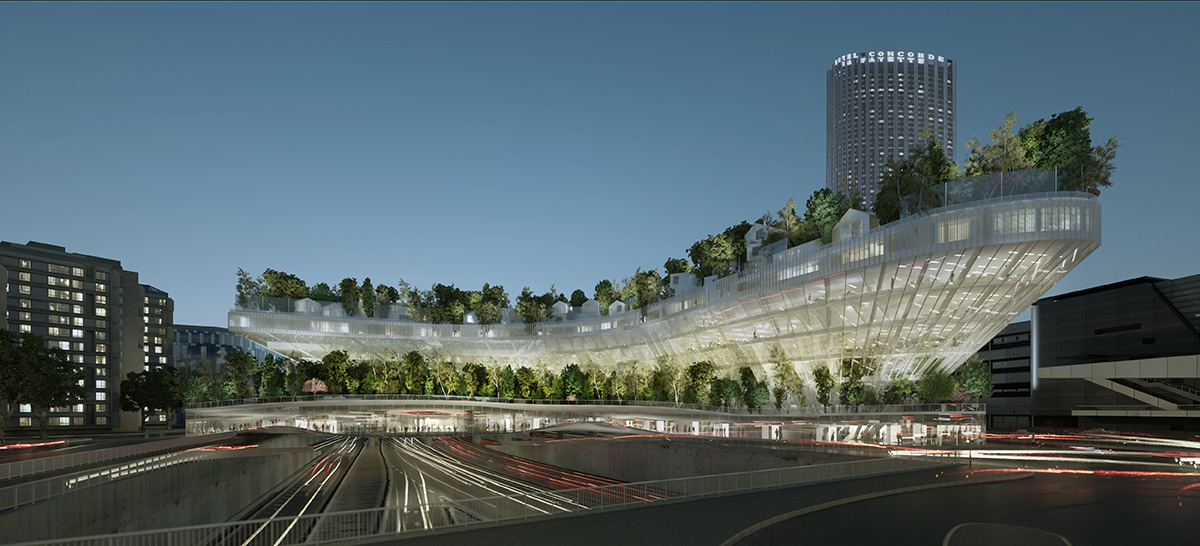 Mille Arbres, Paris. Image © Compagnie de Phalsbourg
Best Futura Project
Mille Arbres
Paris, France
Developers: Compagnie de Phalsbourg and OGIC
Architects: Sou Fujimoto, Oxo Architects, Paul Arene
Other: Cushman & Wakefield
Futura Park, Yorkshire. Image © Bond Bryan
Best Futura Mega Project
Future Park
Yorkshire, United Kingdom
Developer: Fallons
Architect: Bond Bryan
Others: Adept Consulting, Andrew Moseley Associates, Colliers, Counter Context, Fera, ID Planning, WSP
Special Jury Award
Zaryadye park with a multifunctional concert complex
Moscow, Russia
Developer: Moscow Government
Architects: S.Kuznetsov, Diller Scofidio + Renfro, Hargreaves Associates, Citymakers, CPU Reserve, MAHPI, Architectural Bureau by T. Bashkaev
Other: Mosinzhproekt
Members of the MIPIM Jury for the 2019 Awards are: Méka BRUNEL, CEO, Gecina (France) & President of the jury, Chris BROOKE, President, RICS (Hong Kong), Serge FAUTRE, CEO, AG Real Estate (Belgium), Paolo GENCARELLI, Head of Group Real Estate and Procurement, Poste Italiane (Italy), Marco HEKMAN, Managing Director Continental Europe, CBRE (The Netherlands), Frank KHOO, Group Chief Investment Officer, City Developments Limited (Singapore), Tinka KLEINE, Senior Director Private Real Estate, PGGM (The Netherlands), Barbara KNOFLACH, Deputy Chief Executive & Global Head of Real Estate Investment Management, BNP PARIBAS Real Estate, Sergey KUZNETSOV, Chief Architect, City of Moscow (Russia), Lee MORRIS, Design Director and Head of Architecture, Atkins (United Arab Emirates), Guy PERRY, Vice President, Urban Planning and Design, McKinsey & Company (United Arab Emirates), Jean-Michel WILMOTTE, President & Architect, Wilmotte & Associés (France).
> via MIPIM