Prague's legendary Manifesto expands with a water element designed by Chybik + Kristof in Smichov
Prague's legendary Manifesto Market will expand with a water element and new modular architecture designed by Chybik + Kristof in Smichov in the Czech Republic.
Opened with black containers in the heart of Prague in 2018, the new food market has changed the ways we consumed public spaces. Martin Barry, the founder and Chairman of architecture and urbanism platform reSITE, has propelled the idea of transforming a former wasteland into a new food space, called Manifesto.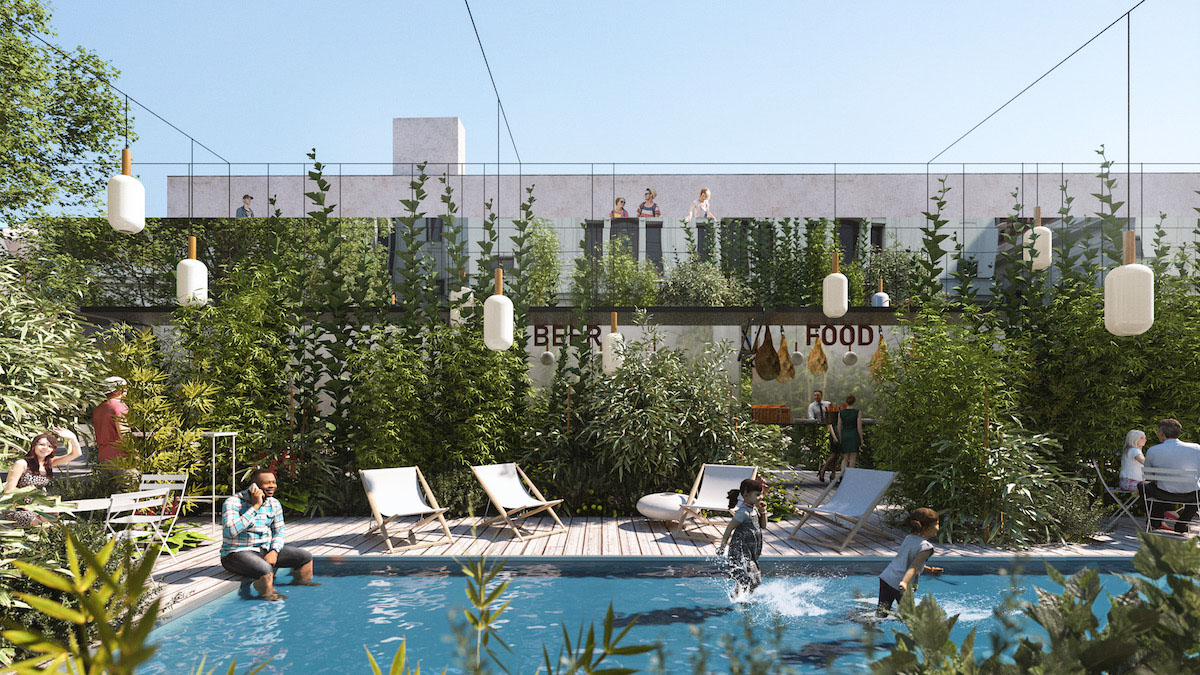 Image © Chybik + Kristof
After a short time, the Manifesto Market, an internationally acclaimed concept and winner of the Retailer of the year Award for best customer experience, is again on a mission to regenerate a little-known spot in Prague, in the heart of Smichov district. Manifesto's sibling will open this summer in the empty parking lot of a 19th century events communal building known as "Národní dům", in advance of that building's reconstruction planned by Torino-Praga Invest.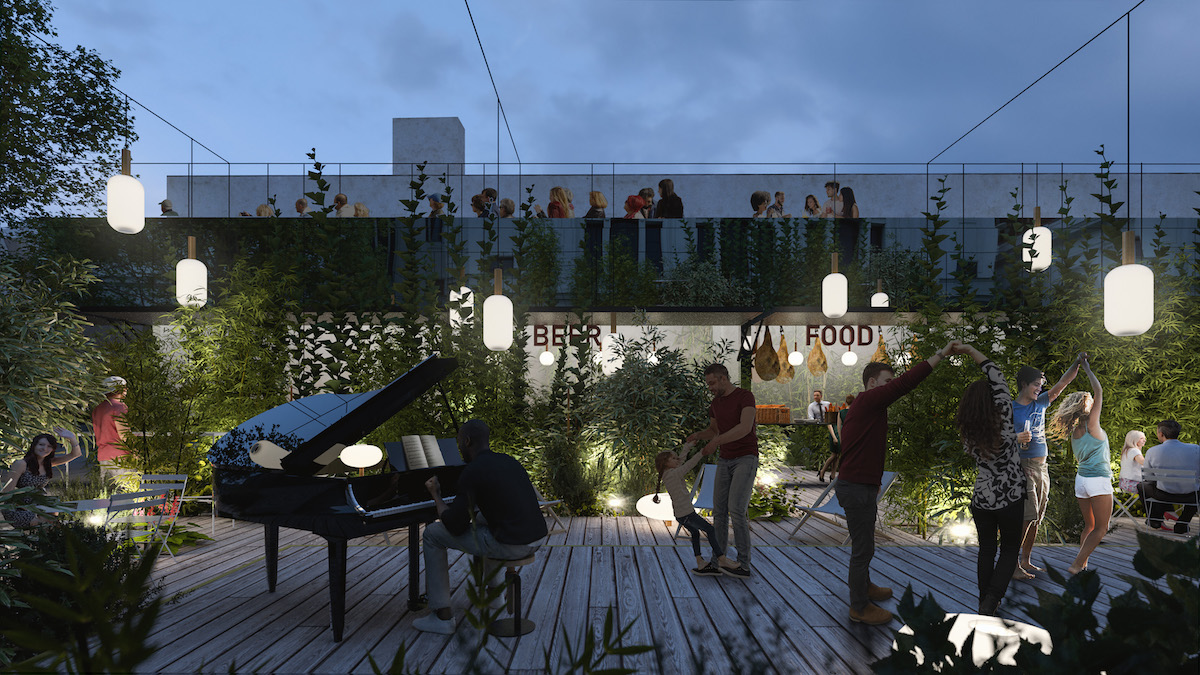 Image © Chybik + Kristof
"At Manifesto Smíchov, we are curating a different concept around Czech beer culture and master brewing, offering unique experiences focused on its quality and diversity and like Manifesto Na Florenci, we will offer a free music and culture program," said Martin Barry, the creative brain and leader behind the whole concept.
"We will be the first place to combine a large traditional brewer – we are in discussion with Pilsner Urquell – with local microbrews. People might be surprised by the food."
"We are pairing international "bar food," cuisine from around the world known for going well with beer, especially from Asia, bringing an eclectic variety of tastes instead of what are the typical Czech and German beer classics. We also will a host daily program of live music, DJs and summer cinema," Barry continued.
Manifesto Florenc. Image © Vaclav Miskovsky
Barry selected a new architecture firm for this location: the trendsetting duo Chybik + Kristof plans to install a water element and work with modular architecture to respond to the temporary aspect of the second Manifesto Market. The new addition is planned to be completed in six months.
The water surface will act as a mirror reflecting the 19th century façade among the contemporary additions. "We have in mind a summer oasis in the middle of the city featuring a refreshing pool – similar to our installation at the Milan Expo which became a hit of the international fair. For winter, the layout will change again," said Ondrej Chybik, partner at Chybík + Krištof.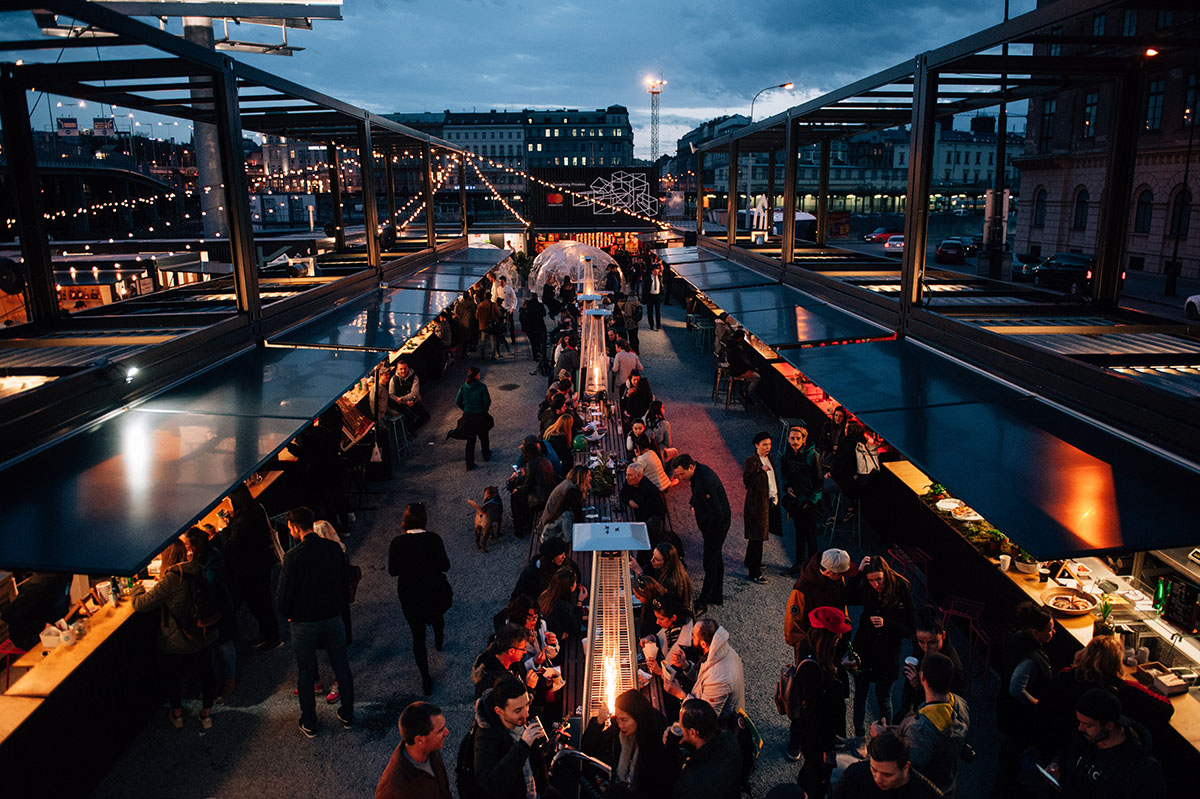 Manifesto Florenc. Image © Alexandra Siebenthal
The space will offer 10 units and keep its major floor area for seating for the guests. The layout will include a stage for music performances and a dancing terrace. Manifesto is currently in negotiation with dozens of concepts who would like to join the project. Like Manifesto Na Florenci, leasing is being managed by Dejsiprostor.
The exact opening date will be announced in May, and the popup Manifesto Market Smíchov plans to remain open thru Christmas 2019, then reopen for spring 2020 in a new location. Manifesto will again implement a cashless payment system in collaboration with Mastercard.
Image © Jakub Cervenka
The successful launch of Manifesto as a startup and its fast growth attracted the attention of global media such as the New York Times, Lonely Planet and the Financial Times. Plans for an international expansion of the Amerian-owned innovative concept are underway.
Chybik + Kristof. Image © Vojtěch Veškrna
19th Century building. Image courtesy of Manifesto
Manifesto Practical Info
Manifesto Florenc: Sun-Wed 11-20. Thu-Sat 11-22.
Manifesto Smichov: opening date TBA
Top image: Manifesto Florenc. Image © Alexandra Siebenthal
> via Manifesto