Reiulf Ramstad Arkitekter completes copper Ski Tårn housing wrapped in linear terraces in Norway
Norwegian architecture firm Reiulf Ramstad Arkitekter has completed a copper housing complex wrapped in linear terraces in Ski Vest, Norway.
Named Ski Tårn, the 4,000-square-metre housing complex takes a tapered form on the top four floor and a rectangular linear form of terraces wrap each floor to complement the general language of the building.
The project was unveiled in 2018 with a direct commission and completed this year.
The new high quality housing project in Magasinparken offers innovative apartments sheltered in a new green neighborhood in Ski Vest, Norway.
Built on the site of a former military camp, the residential building bands together with the adjacent historical landscape and built environment of buildings from the 1890s in an attractive and humble manner.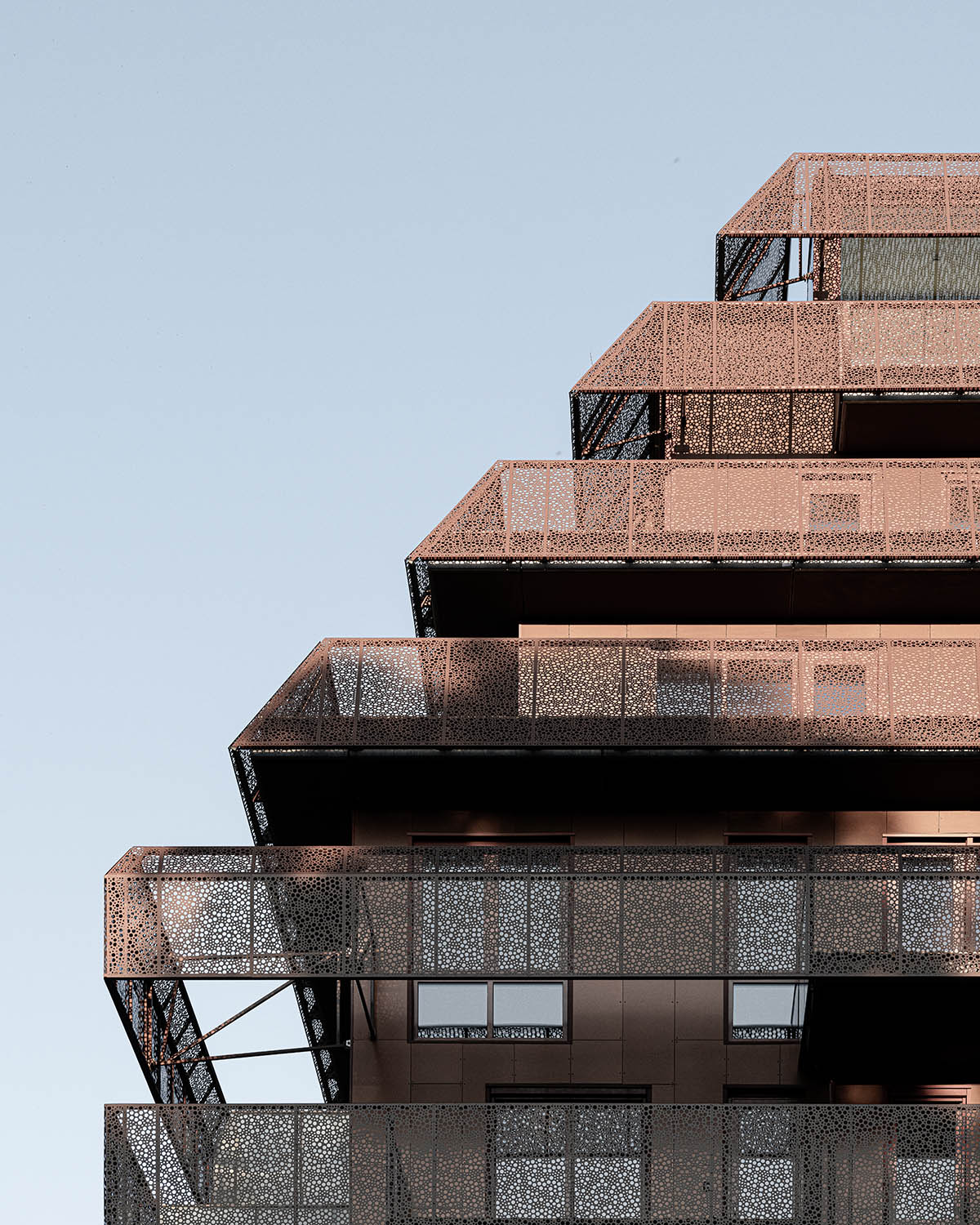 Through the conscious use of qualitative and location- oriented architecture, the project reinforces and develop the inherent identity of the site.
The copper housing complex consists of 38 apartments with generous openings and private spaces. "The play of the tower geometry allows all apartments generous ceiling heights and sheltered terraces," said Reiulf Ramstad Arkitekter.
Reiulf Ramstad Arkitekter wraps tower in linear terraces with railings made of perforated copper plates with a characteristic pattern, giving the project a unique language.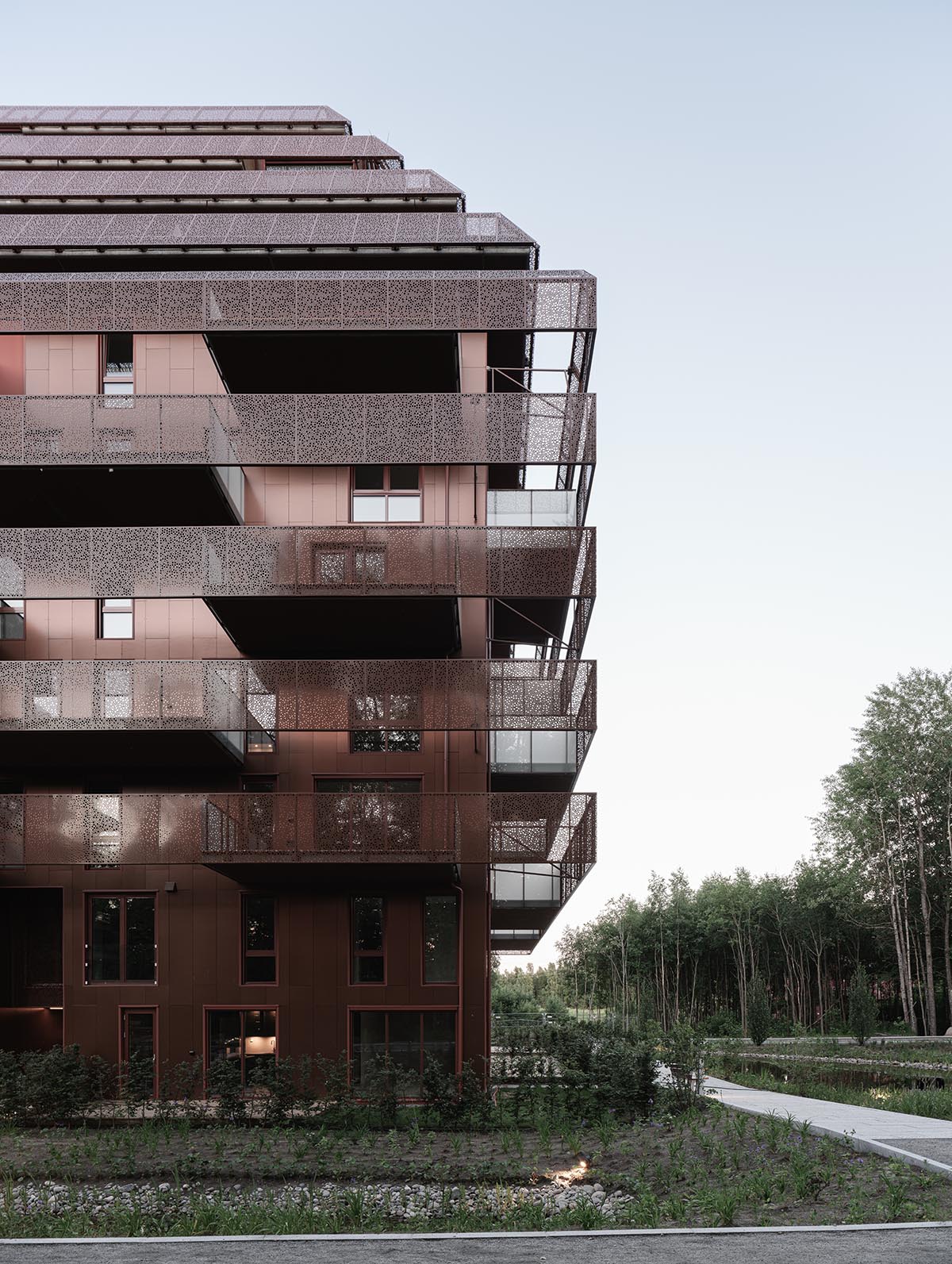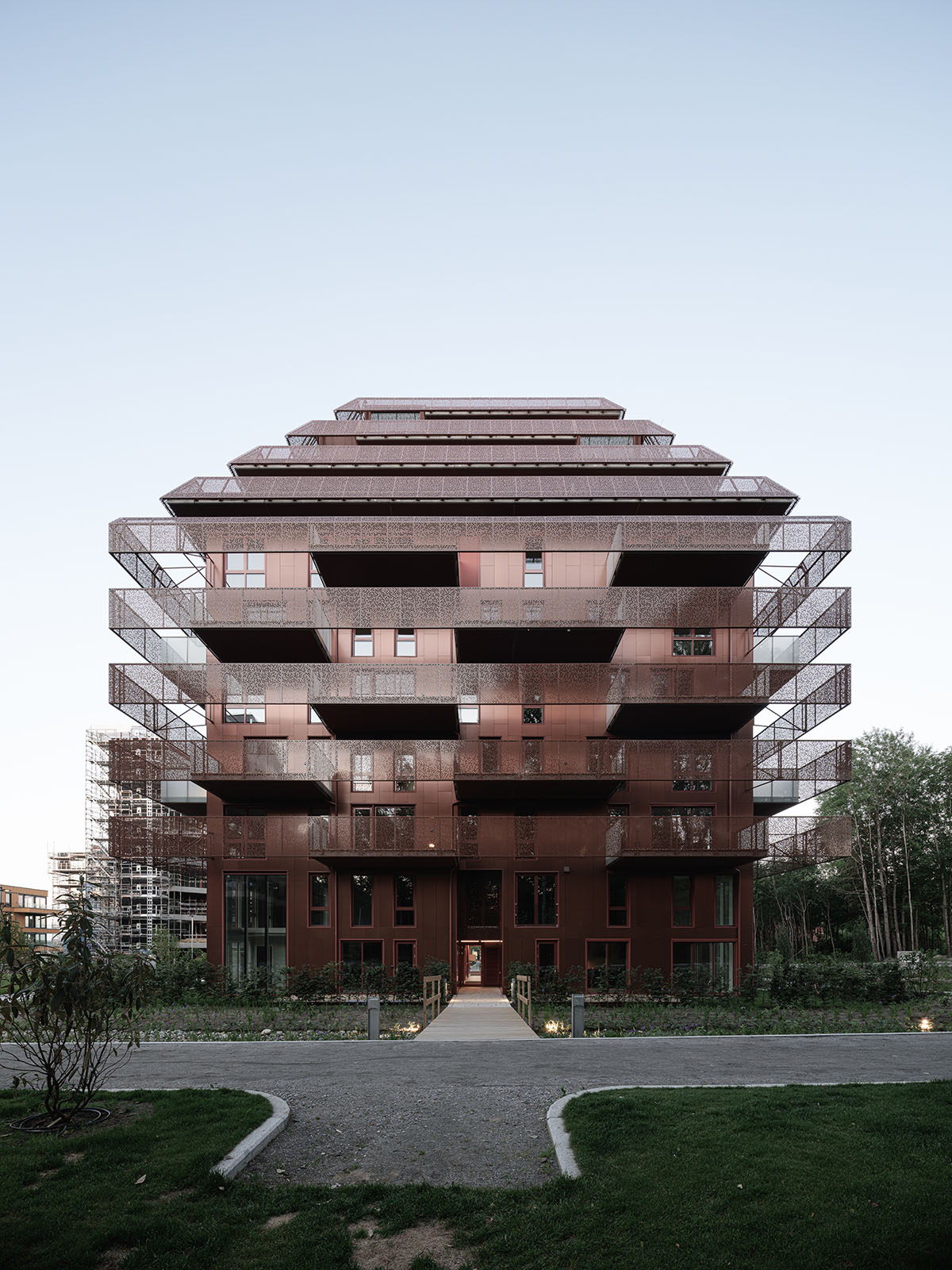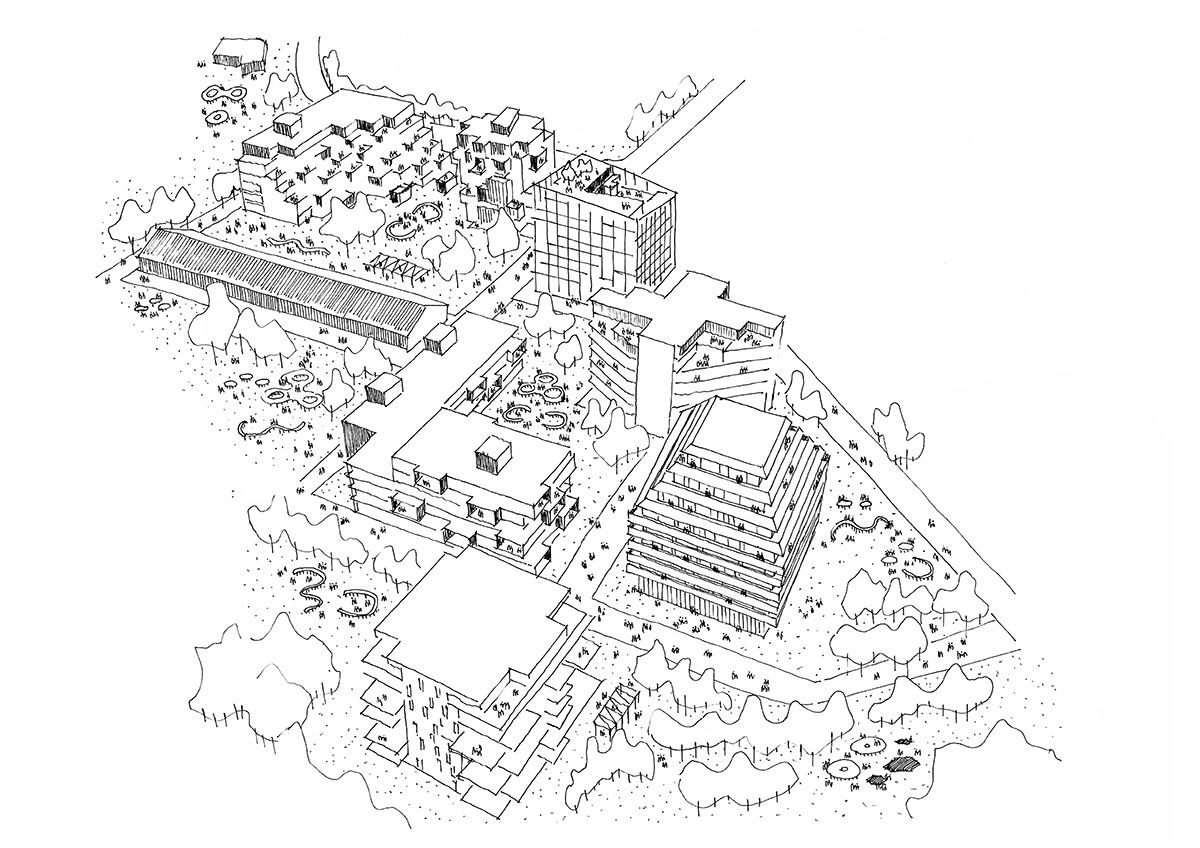 3D site plan
Sketch - façade
Model
Reiulf Ramstad Arkitekter (RRA) was founded in 1995 by Reiulf Ramstad. The practice is an independent architectural firm with a high level of expert knowledge and a distinct ideology.
The studio is known with the use of distinctive forms, vivid colors and materials rooted in Scandinavian elements.
The firm won the WA Award in the 31st Cycle with Bjørnheimveien Residences in Norway. The practice completed 14 wooden hotel cabins on hillside of Breitenbach, France and designs brick housing complex in Aarhus.
Project facts
Project name: Ski Tårn
Location: Ski Vest, Norway
Client: Solon Eiendom
Program: New housing building with 38 apartments
Size / value: 4.000 m2
Status: Completed (2022)
All images © Kyrre Sundal.
All drawings © Reiulf Ramstad Arkitekter.
> via Reiulf Ramstad Arkitekter