Ana Nuño de Buen and Luis Young built steel-framed glazed house atop of 1950s Mexican house
Mexican architects Ana Nuño de Buen and Luis Young have built a green steel-framed and glazed house atop of a 1950s Mexican house in the neighborhood of Pedregal de San Ángel in southern Mexico City.
Called Cascada House, the 140-square-metre building is situated on a concrete structure built in 1950s and enclosed by the ash and jacaranda tree canopies of the adjacent gardens.
Aiming to create an airy and naturally-lit structure, the architects preferred to use green-colored steel metal profiles to create a contrast in shape and material to the existing construction.
As a result, the structure was completed as a lightweight structure that allows natural light to enter all its façades.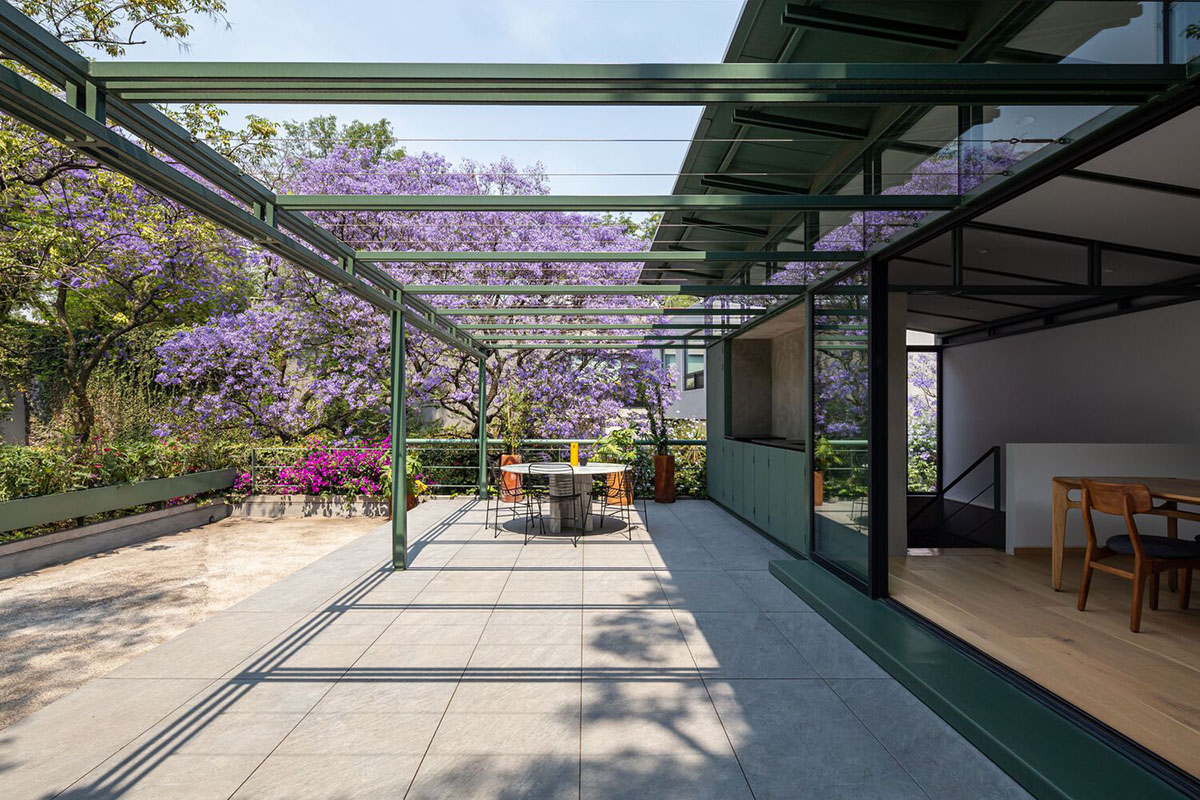 Described as a small pavilion, the project took into consideration the contextual parameters in response to the views and the surrounding context, it is closed towards the east and west sides and opens generously towards the south and north façades.
By using large glass panels that open widely, the house integrates with the circumambient vegetation, dissolving the boundary between interior and exterior.
Connected with an internal staircase to the existing home, the structure itself defines the architectural program. On the south, the architects placed public part of the house, whereas, on the north, they placed two private spaces; one is bedroom, other is a working room.
"Under the rain gutter between the two roofs, service spaces (cupboards and kitchen). Outside, large terrace areas allow the natural environment surrounding the house to be enjoyed," said the architects.
There is a small recessed cooking and preparation area on the terrace, and likewise the profile colors green are used. The construction of the structure with a profile system provides a flexible design principle.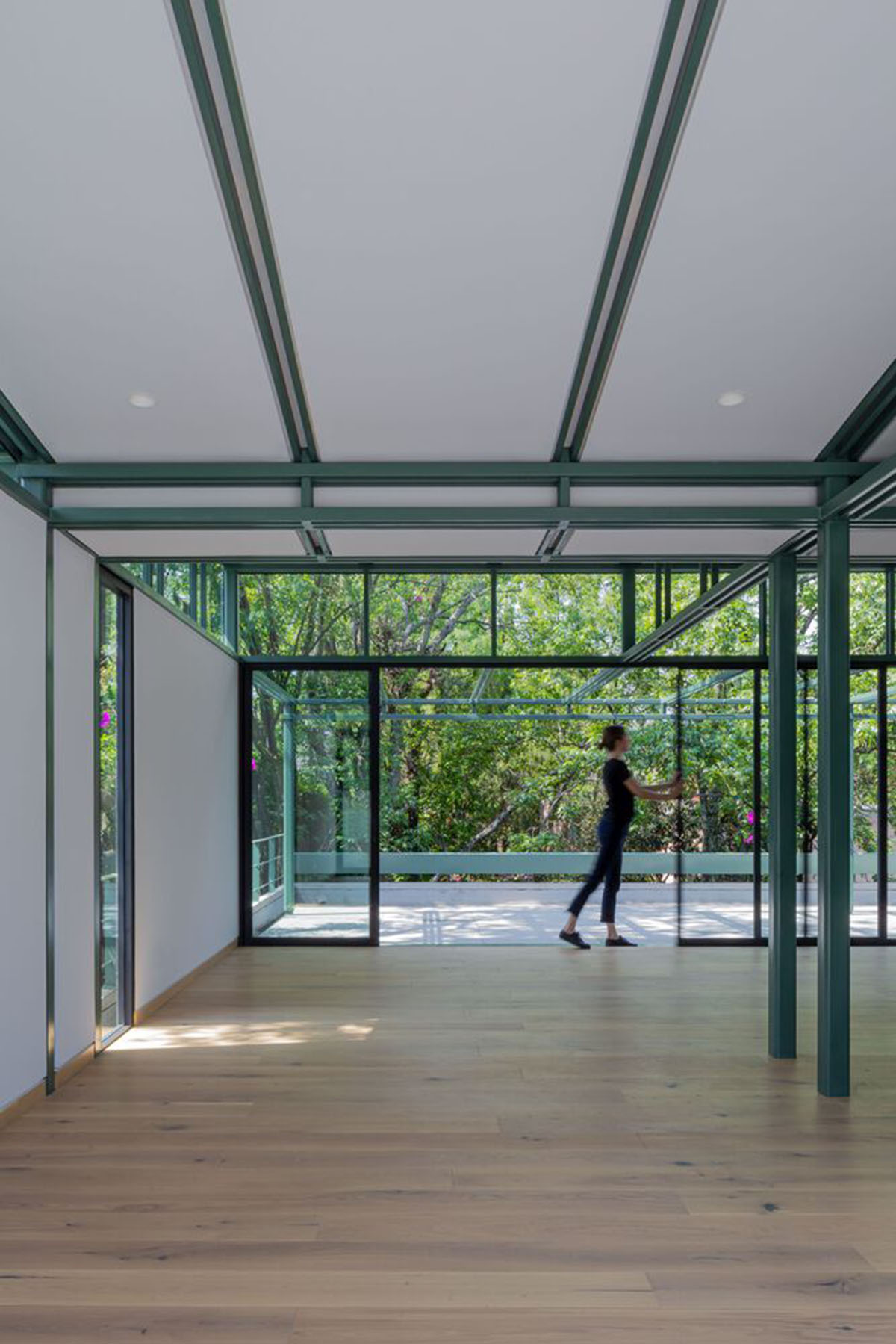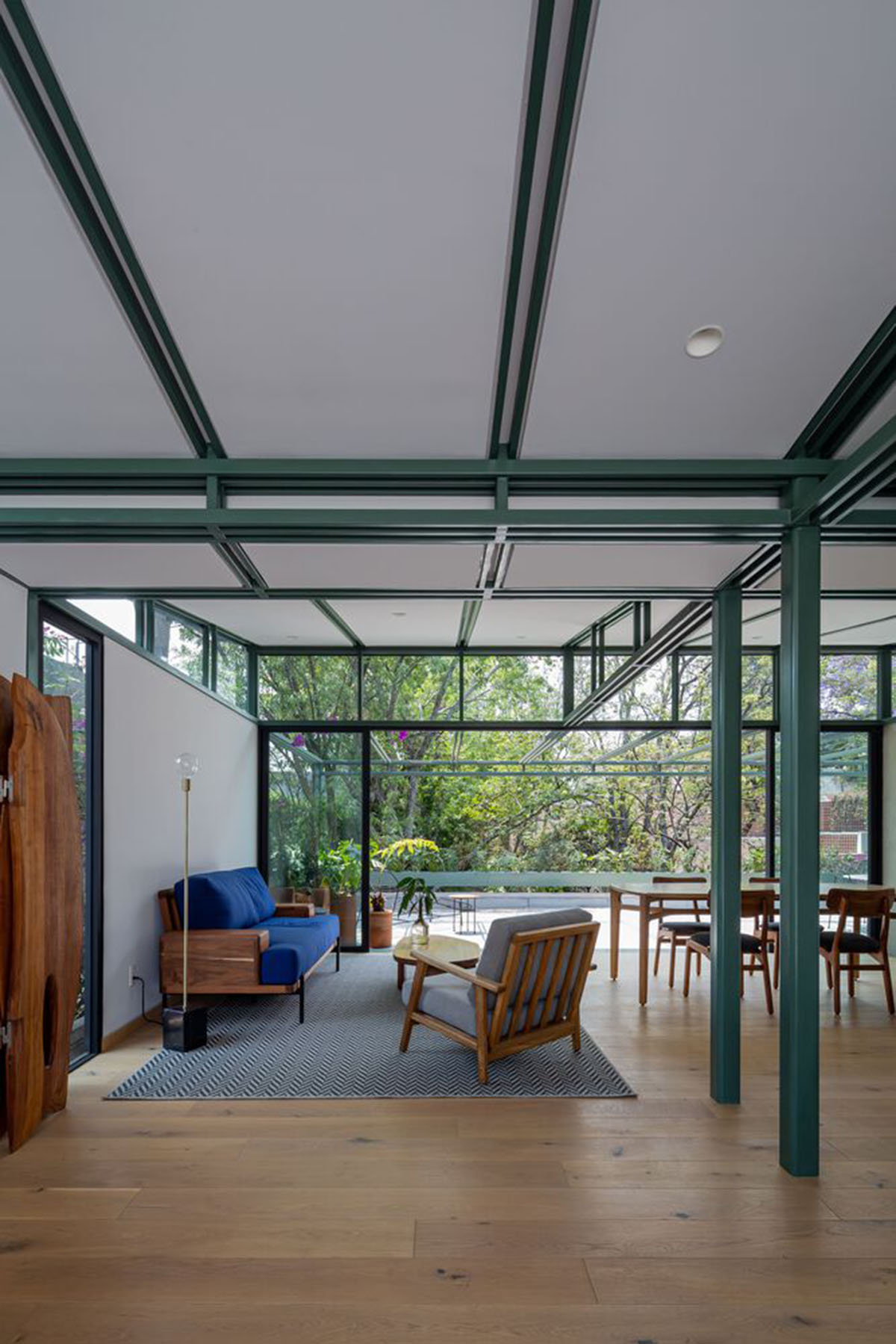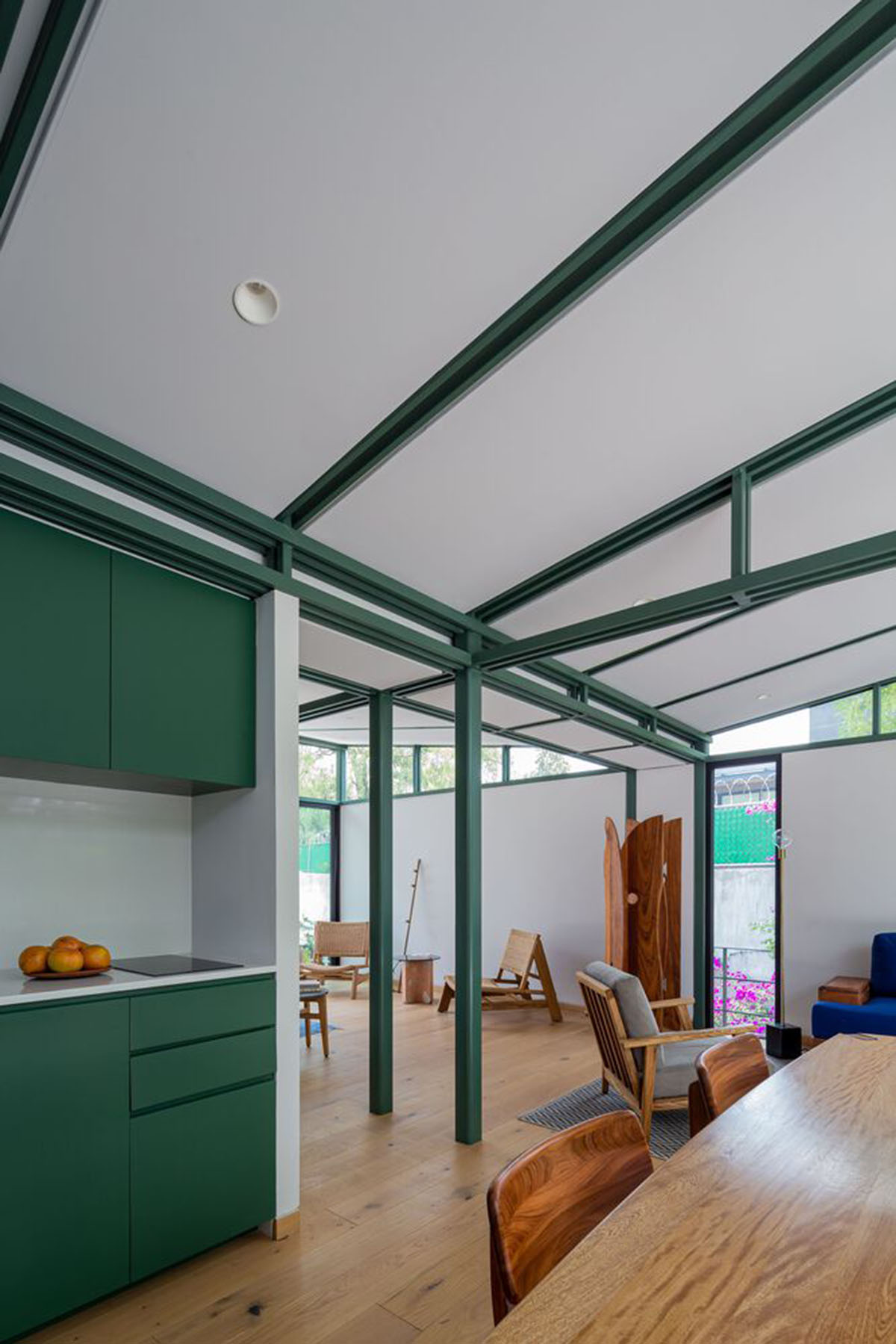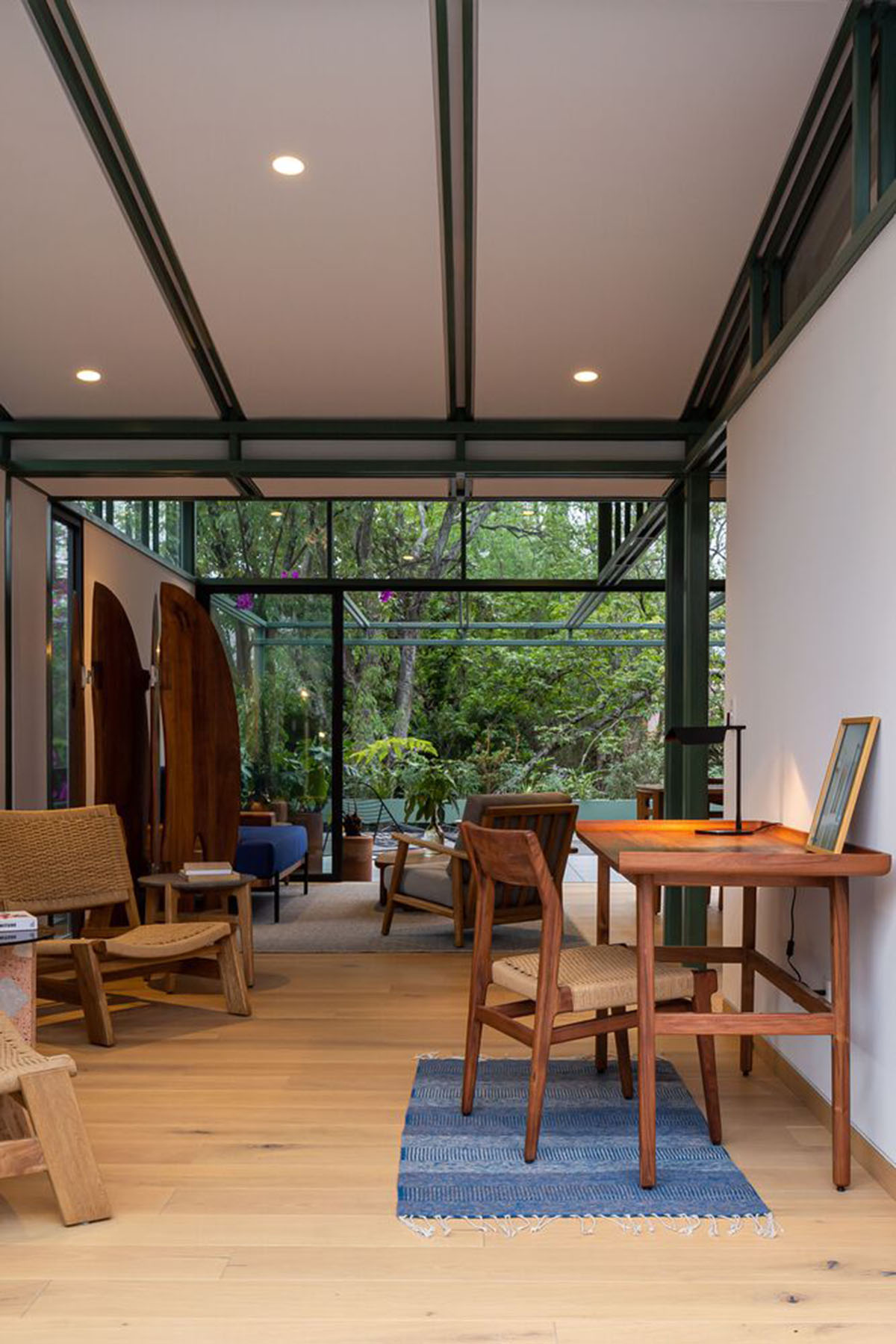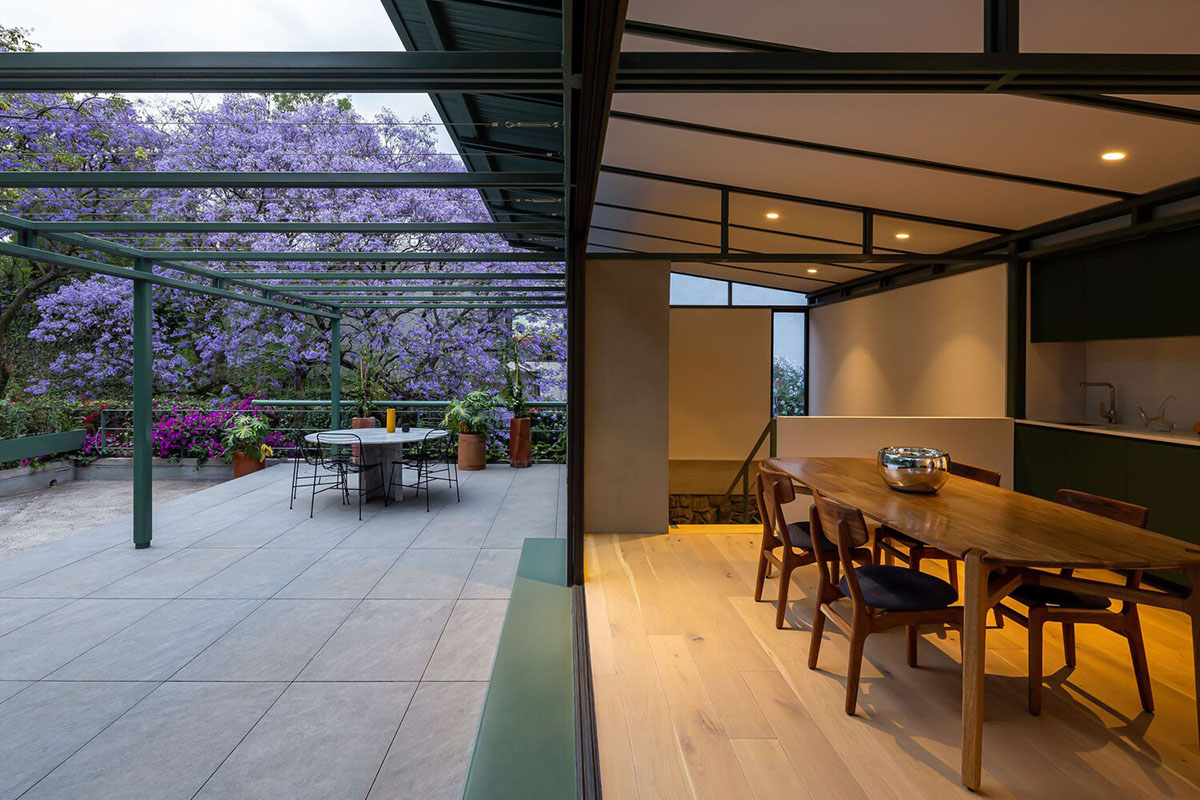 Ground floor plan
Roof plan
Section
Section
Section

Section
Elevation
Project facts
Project name: Cascada House
Architects: Ana Nuño de Buen and Luis Young
Location: Mexico
Size: 140m2
Date: 2021
All images © Luis Young
All drawings © Ana Nuño de Buen and Luis Young
> via Ana Nuño de Buen & Luis Young