Middle East Technical University named in the Global University Rankings for Architecture
Middle East Technical University (METU), Department of Architecture-is also named the Top University of Turkey- named in the Global University Rankings for Architecture/Built environment, according to a recent international survey by Quacquarelli Symonds (QS), the world's leading information specialist in the higher education sector.
QS released its annual survey earlier this month for the global rankings over 46 subjects comparing over 1800 institutions worldwide. The QS World University Rankings by Subject listed the top 200 universities for art and design across the globe, based upon their academic reputation, employer reputation and research impact.
METU's Department of Architecture ranked at number 101-150 in the top 200 universities, beating many American and European Universities on the list. ''Architecture/Built Environment'' has been assessed as an individual subject area for three years by QS.
METU has completed the process of ''Institutional Evaluation" by the EUA in 2002. As a part of its efforts to ascertain world-quality education, in 1991 Middle East Technical University initiated a long-term program to have all its engineering programs accredited by ABET.
Since its foundation, METU as an international research university has been the leading university in Turkey in terms of depth and breadth of international research projects and the amount of funds generated from research activities.
METU actively took part in and managed many projects under Instrument for Pre-Accession Assistance (IPA) of European Union, especially 7th Framework Programme as well as other international Projects.
METU has 791 faculty staff (professors, associates professors etc.) in total and 225 academic instructors and 1,273 research assistants. METU currently has about 27,000 students and holds 43 undergraduate programs within 5 faculties. METU includes 5 Graduate Schools with 107 masters and 69 doctorate programs and a "School of Foreign Languages" which includes the English Preparatory Department. 15 undergraduate programs and 3 graduate programs are offered in connection with METU Northern Cyprus Campus.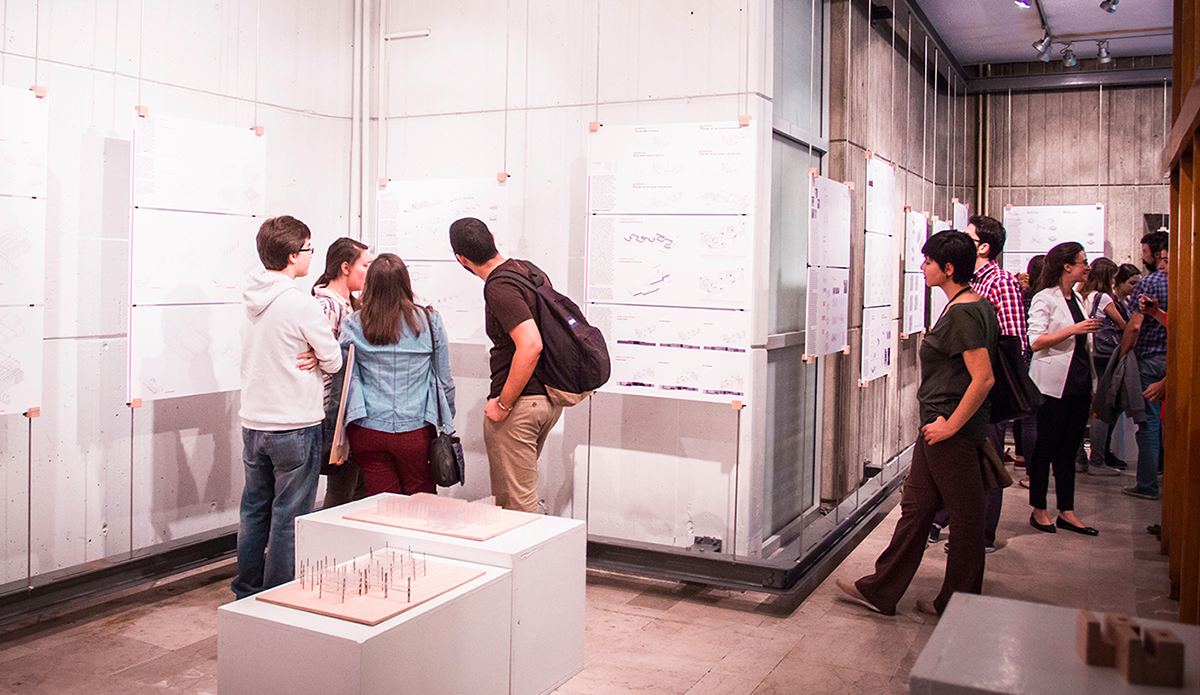 According to the survey, METU received 33.9 points for Academic Reputation and 54.7 points for its Employer Reputation. The QS rankings reflect academic reputation, reputation with employers, and research impact. Reputation measurements are based on surveys of academics and employers; the 2017 survey polled 74,651 academics from around the globe, along with 40,643 graduate employers.
Student projects designed in the DDS. Image courtesy of DDS
METU-Faculty of Architecture led by Prof.Dr. Güven Arif Sargın and faculty members include Prof. Dr. Ayşen Savaş, Prof. Dr. Zeynep Mennan, Prof. Dr. Abdi Güzer, Prof. Dr. Aydan Balamir. Its Department of Architecture includes the Digital Design Studio (DDS), established as a part of a Scientific Research Project (BAP) in 2003 by Arzu Gönenç Sorguç and former faculty member Şebnem Yalınay. The DDS focuses on computational design and fabrication technologies, which creates new interfaces between the physical and digital worlds.
METU also named in the World University Rankings for 2015-2016 by The Times Higher Education, which listed the best global universities across the world. The Times Higher Education's list highlights the only international university performance tables to judge world class universities across all of their core missions - teaching, research, knowledge transfer and international outlook.
In this survey, METU ranked at 501-600th in the 800 universities from 70 different countries, compared with the 400 universities from 41 countries.
METU's Department of Architecture held its Fall 2016 Final Reviews for Undergraduate Programs in January 2017 and will host its Spring 2017 Final Juries for Undergraduate Programs at the end of the academic year in May.
Faculty images © Aslıhan Günhan
> via QS